Banish Those Acne Scars Forever with This DIY Mask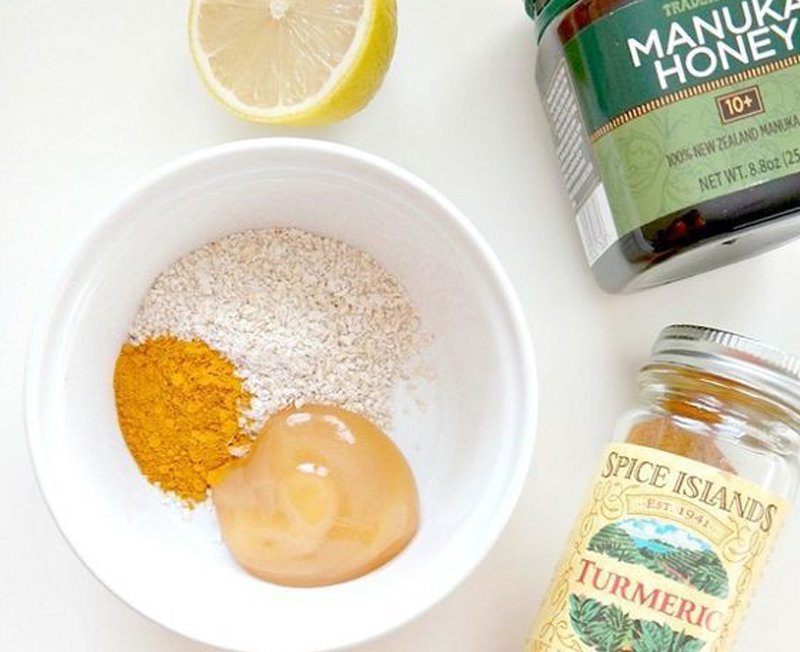 Only sufferers of acne know this to be true: Acne scars are the worst part. Where as a pimple outbreak can be effectively treated by cutting down on certain foods and a good old course of antibiotics, the scars that are left behind are as stubborn as Mrs.Khan's misogynistic views. While there's nothing we can do about her, we can at least help our gorgeous readers with the hyperpigmentation on their faces with this tried and tested DIY face mask. Here's everything you'll need:
Honey
Lemon Juice
Turmeric (Haldi)
Take 1 tablespoon of haldi, 2 tablespoons of lemon juice (fresh squeezed), and 1 tablespoon of honey and mix to make a paste. Apply a medium layer of this paste to your face and leave it on for 15 minutes. Rinse with warm water and moisturize. Pro tip: Never skip the moisturizer, ever! If you have sensitive skin, PLEASE dilute the lemon juice with some water.
The anti-inflammatory properties of turmeric can tighten your pores and fade dark spots. All 3 ingredients are also incredibly antibacterial so not only will they fade prior scars, they will also combat active acne. Win-win!
Do you have a go to DIY mask that you turn to when your skin needs a little pick me up? Let us know in the comments below