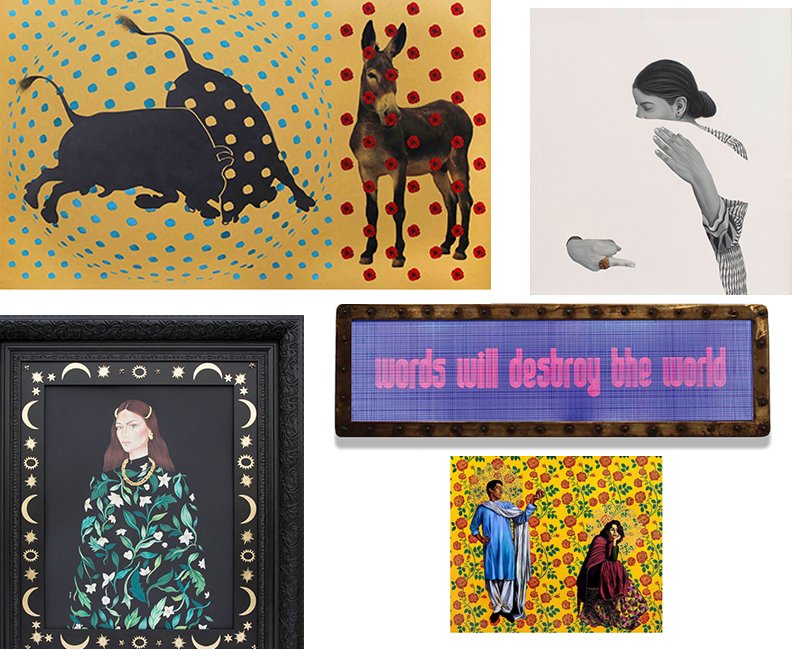 From paintings with every colour of the rainbow to more understated monochromatic works, these 5 Artists are taking the art world by storm.
Zainab Aziz
Born in 1996 in Lahore and an alumni of Punjab University where she majored in Fine Arts, Zainab has made her way into the art world through her oil paints. Her latest exhibition, "Zara See Baat", revolves around themes of trust being a false notion and how a secret shared in confidence can be spread like a forest fire, depicted through the faded colours of mistrust and hurt .
Hoor Imad Sherpao
As a graduate of National College of Arts, Hoor Imad has been one of the few female Pasthun visual artists of the country, who has vigilantly been taking part in national and international shows. Her paintings are a reflection of her experience and maybe that of every other woman of Pakistan in regards of the role of gender in a vicious male dominated society.
Her latest show was centered on female figures, water colored portraits and lots of brass ornamented frames.
Muhammad Zeeshan
"No fight, be a donkey!" is the name of Muhammad Zeeshan's latest show. Trained as a miniature artist from NCA, the artist's work comprises of this phrase, over and over again. A solemn looking donkey, used as an anti- hero, is prominent in all his art work, whether as a background silhouette or laser printed onto paper, standing among scenes of war or savagery.
Komal Aijazuddin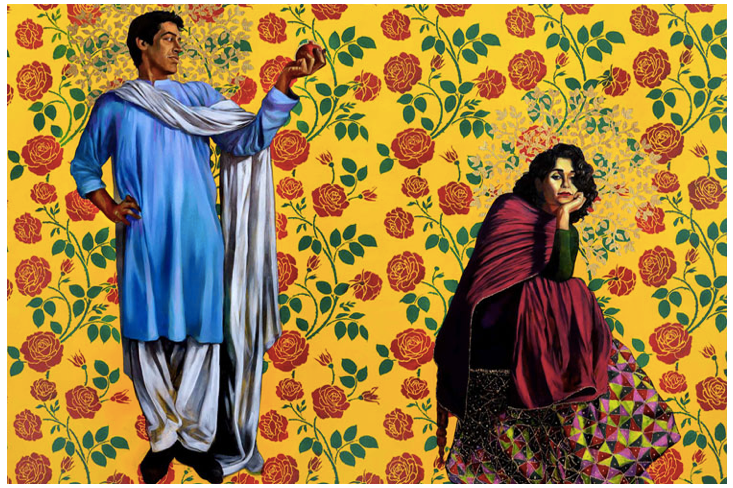 Born in 1984, Aijazuddin is a writer and a visual artist. In her own words, her latest work titled "Secret History", is based on expectations and promises, but visually she was inspired by the shifting colour pallettes of celebrations such as weddings, where the loud colours and sharp lines of the 90's and have been replaced by softer hues and flowy fabrics.
"Much of the visual content is an expansion of my continued interest in the objects, people, relationships and rituals that we imbibe with reverence."
Aamir Habib
Renowned artist Aamir Habib's most recent show, 'Media is Dead; Long Live Media!' has been exhibited widely both nationally and internationally. His current body of work revolves around different forms of media one up-ping each other over time. "Since the advent of radio, the newspaper was at risk of becoming redundant, being dethroned. It subsequently begged the question, would "video really kill radio"?
An alumni of IVS, Habib displays our reliance and loathing of media in equal measures and his work begs the question : What is media's role?