3 Patients Die as Lawyers Violently Protest Outside PIC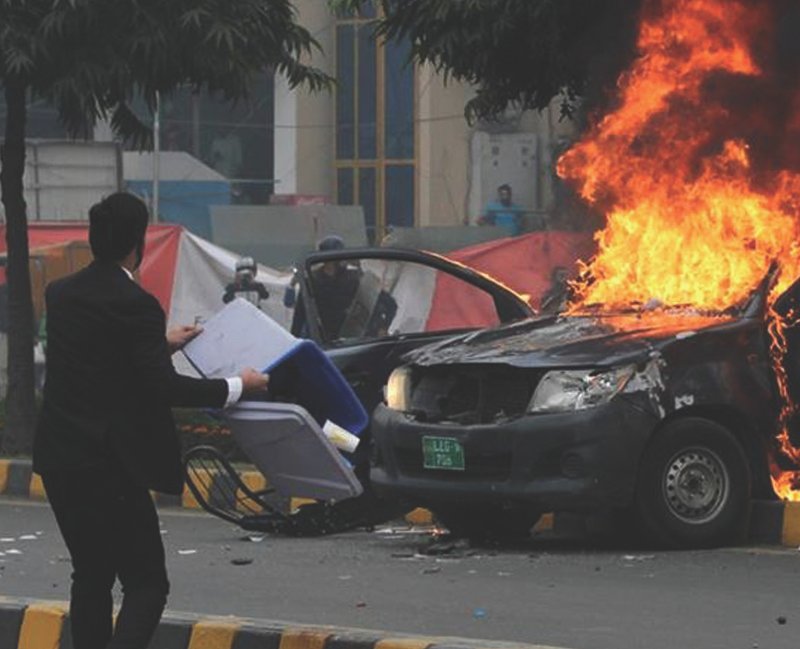 In an unbelievable act of debauchery, 3 patients lost their lives at the Punjab Institute of Cardiology in Lahore on Wednesday, due to violent protests taking place outside the hospital by a large group of Lawyers.
"Three patients including an elderly woman died after doctors failed to provide them timely treatment and remained engaged in averting the assault," said the Punjab Health Minister, Yasmeen Rashid.
The lawyers closed off entry and exit points to the hospital which encumbered the paths of ambulances and doctors alike.
The protesters were apparently on a mission to avenge a group of lawyers, who had been beaten up at the PIC a few weeks ago, soon after some video clips went viral on the social media showing some doctors making fun of the lawyers while recalling the incident.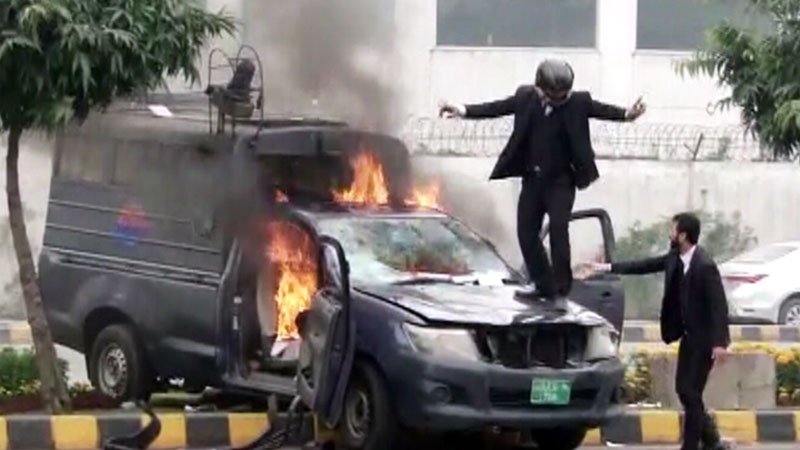 The protesters also damaged equipment inside and broke windows of the hospital as well as cars parked outside. Protesters smashed doors of emergency theatres and staff had to run out to save themselves, according to reports. Police vehicles were also set on fire.
Literal law makers, and protectors of human life and rights, are the ones selfishly putting their childish rivalries before the sick and voiceless. A lot is wrong with our country, but we have hit a new low with this wave of senseless violence, over a fight between adult men. Not children, not even teenagers, fully grown ADULTS.
Human Rights Minister Shireen Mazari tweeted that a total of 40 lawyers were arrested but four female lawyers were later released. "More arrests will follow," she wrote.
We hope strict action is taken against these hooligans in the guise of lawmakers, and we pray for the families affected by this inhumane onslaught.