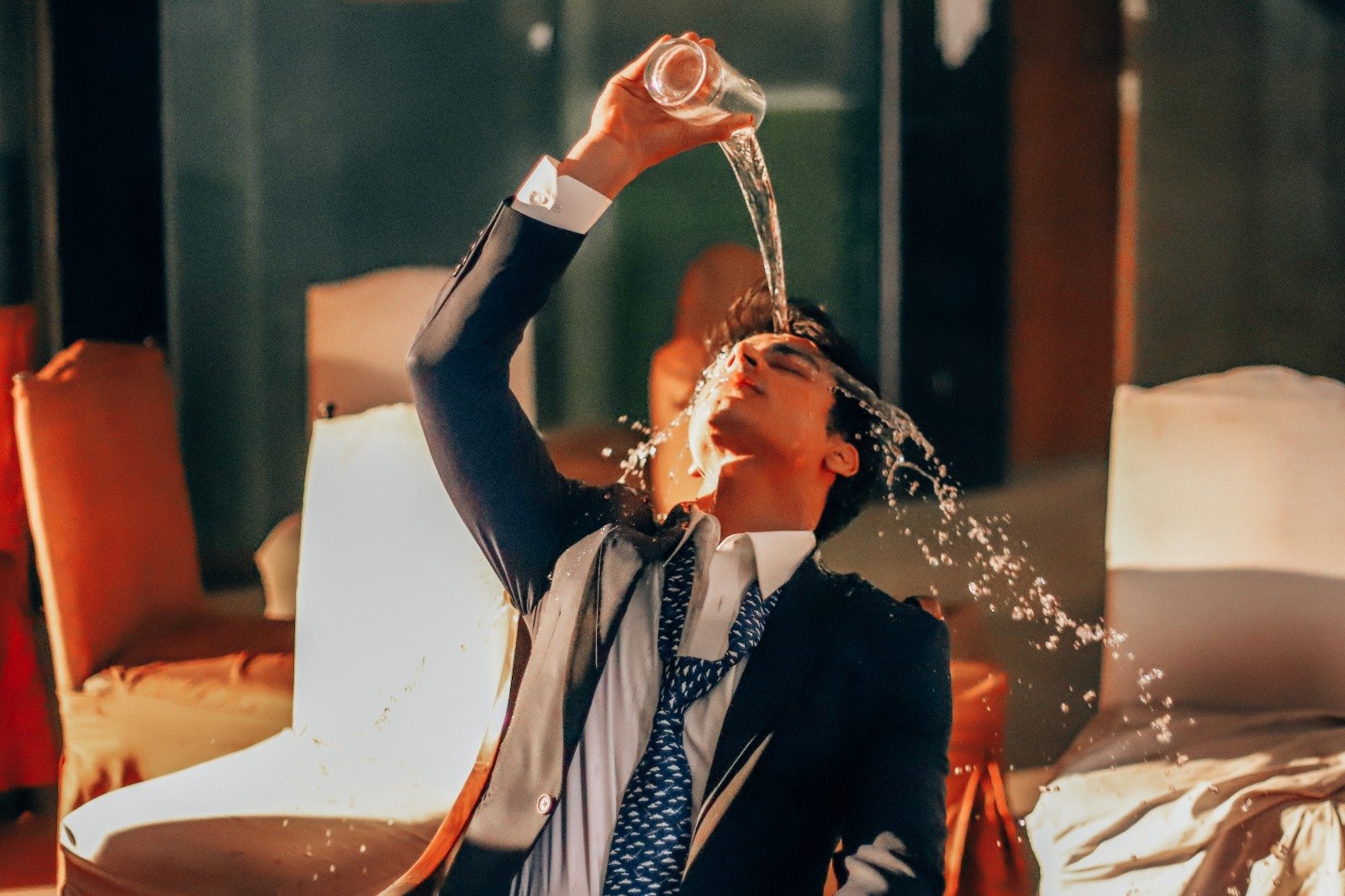 Khushhal Khan is undeniably the brightest kid on the block currently making waves in the industry. He's on the tip of everyone's tongues, as he slips into the biggest fashion campaigns, the most sought-after serial roles, along with coveted casting in leading films. From hailed telefilm 'Aik Hai Nigar,' (pioneering autobiography led by Mahira Khan and Bilal Ashraf on Nigar Johar's life), to 'Qissa Meherbano Ka' (toplined by Mawra Hocane and Ahsan Khan, the drama is shedding light on marital rape), Khushhal is brushing shoulders with our country's finest artists. When asked, 'what's next,' Khushhal has nothing to say; he's charting his own course, lapping up opportunities along the way whilst having a ball of a time. 

What does your name mean? 
Khushhal means happy. 
What do you like more – dancing or exercising? 
Depends on my goal. If I want to get into shape, I'll exercise, but I'll dance if I don't want to get in shape. And eat while I dance, of course!
The most exciting thing that's happened on set? 
Vaseline, believe it or not. My skin was super dry, so the team had to apply vaseline all over my shoulders and arm to make my skin look okay. It was hilarious because they never stopped filming while applying vaseline all over me. 
One co-star you would always work with? 
It all depends on when this interview comes out; I can't reveal anything yet. But if you really want to know, I'd say Shahrukh Khan. 
What is one performance of yours you're proud of? 
I recently did this web series, which I feel proud of, so I'd say 'Aik Hai Nigar' and the web series (which he can't quite talk about just yet, but let's just say a certain Fawad Khan and Sanam Saeed might be seen popping in it)…

How was your experience working with Mahira Khan? 
It was terrific; she's one of the most down-to-earth celebrities I've met. She was lovely to me; I was treated like her baby brother. 
How does one become an actor? 
Acting. Jokes apart, just submit your portfolio, go for auditions, and hope for the best. Nowadays, with social media like Instagram, it's so much easier to make an online profile where you can get hired from.
What's it like acting in Pakistani dramas? 
I have a lot of fun; there's a lot of energy on set. If you get lucky with the company you're working with, the experience becomes delightful – we become a family on set. 
How did it feel receiving the rising star award? 
It was a mixture of emotions going on; I couldn't believe it at first. Getting recognition for my work was the validation I needed to keep going, and it's helping me do better. 
Something you learned on set. 
I learned a lot of patience, especially working alongside so many people. 

Favourite comfort food?
Rosh – dumba, and chocolate granola. 
What can you cook? 
I'm good at making gol rotis and parathas, and also eggs. Actually, I can cook a lot of different things. 
One thing you can't leave the house without. 
My clothes. 
Something you need when you're on set. 
My clothes, of course, and just good energy and vibes. 
3 songs on your playlist?
'Temperature' by Sean Paul. 'Mann Bharrya,' it helps me cry on set. Chayya Chayya helps me dance on set. I can actually dance well on Chayya Chayya! 

Chai
or
Lassi? 
I'll go with Lassi; I can always give up on chai; I'm not a huge tea drinker anyway. Lassi is great for the hot summer months. 
Puri or Nihari? 
Puri, hands down. I don't care whether it's hot or cold, day or night; I'm a huge halwa puri fan.
What's the secret to your glowing skin? 
Ask my makeup artist how glowing my skin is. Most of the time, it's the magic of makeup, although I do try to drink a lot of water throughout the day.