We're in Awe of Maria.B's Mbroidered Wedding Edition. Here's Why:
We have witnessed an array of winter ensembles by brands this winter, however one designer; Maria B
in particular has caught our eye. Her pervious campaign Winter Linen collection featuring Didem Balcin,
took social media by storm; selling out during the pre-booking phase, which led the designer to increase
production numbers to facilitate its demand. No surprise, Maria.B.'s latest Mbroidered Wedding Edition
is on our top list of must have winter wardrobes.
From soft breezy pastels to heavily embroidered ensembles in stunning tones, Mbroidered consist of 8
exquisitely unstitched embroidered designs perfect for one's upcoming intimate winter gatherings. The
collection is currently available on their official E-store at www.mariab.pk and will be in all Maria.B.
outlets and retailers nationwide.

Lets break the collection down and see what their patrons can expect from Maria.B's Mbroidered unstitched collection. As mentioned earlier, the collection comes with 8 different design variations consisting of shaded embroidered cotton satin centre panel to hand embellished zari net yoke, embroidered organza, embroidered chiffon blouse with pearls and diamantes, Embroidered velvet ghera patti, raw silk undershirt; jacquard trousers, organza jacquard dupatta, embroidered tissue sleeves patti, embroidered and hand embellished organza neckline patch, lorex dupatta with diamantes spray, cotton satin peti coat, Cotton satin blouse lining, embroidered raw silk shawl.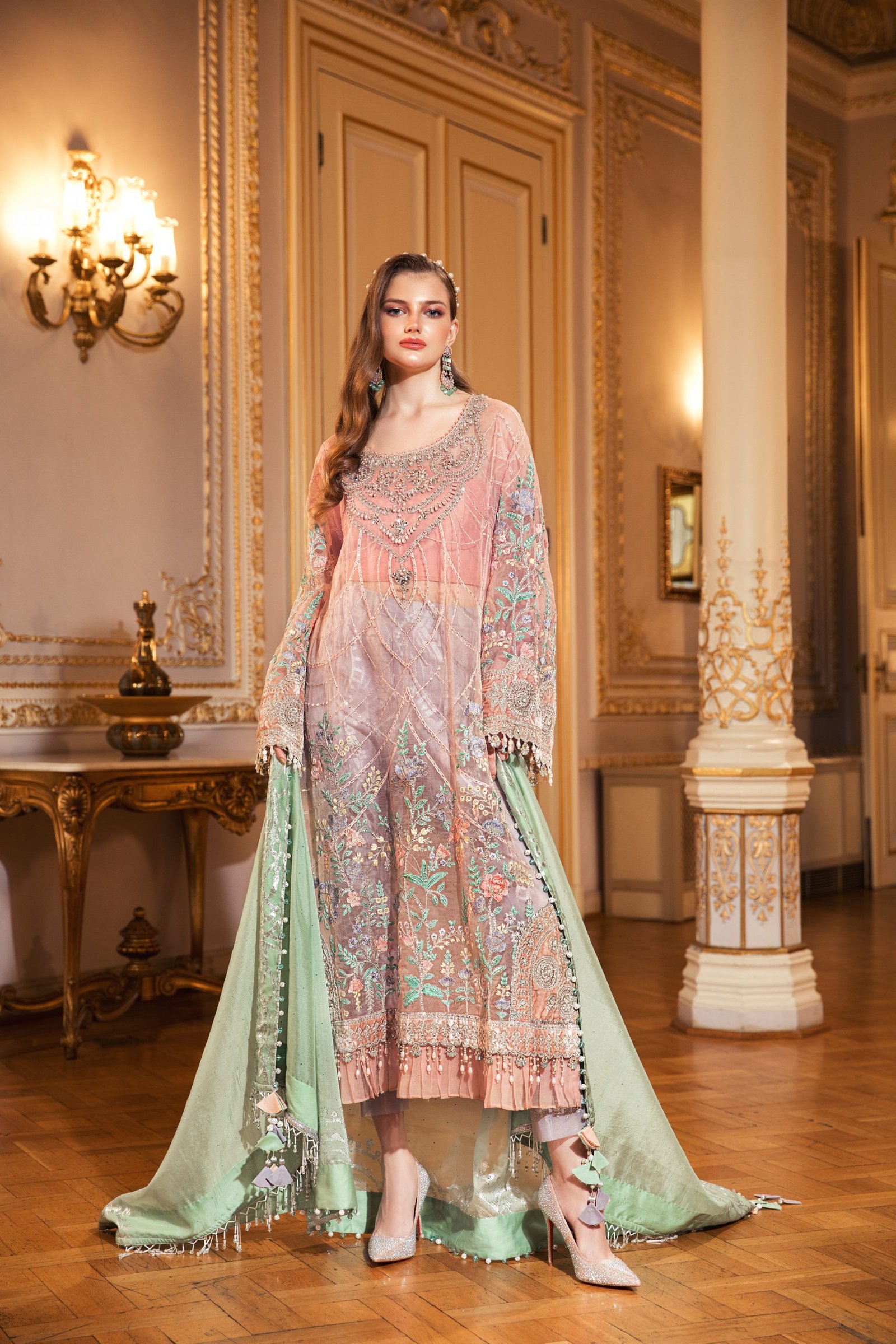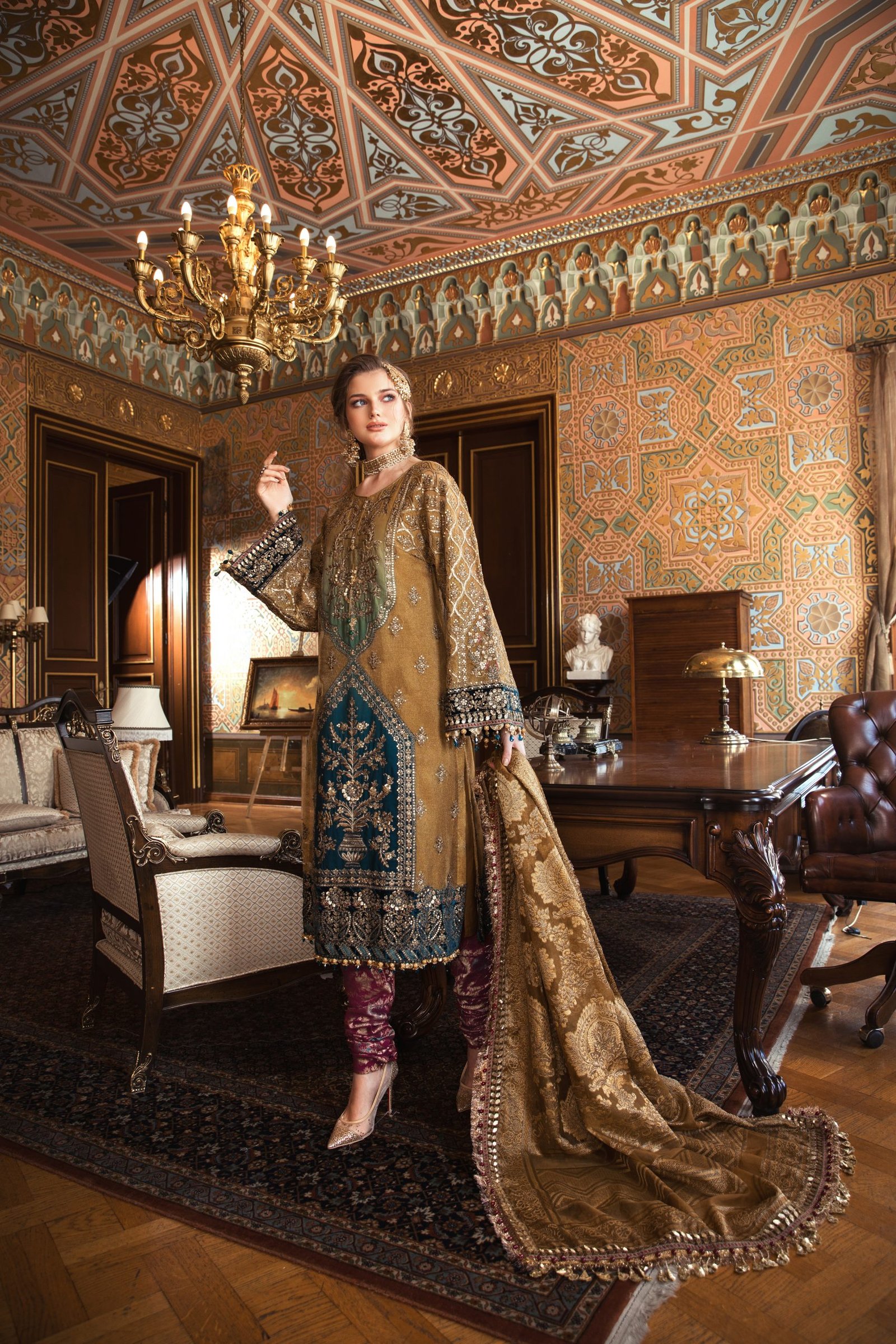 The collection itself is unstitched so will provide audiences with options on how best to stitch the outfit
in accordance to their own personal style. We personally are really looking forward to getting our hands
on the collection and can't wait for what Maria.B. has planned for the year 2021, we are sure we will be
blown away.