With a blend of artistry, comfort, and endless potential, our 3-piece unstitched collection is an invitation to create, innovate, and define fashion on your terms. Like an artist's palette, these pieces hold boundless potential until you bring forth your innate talents to create something extraordinary. Embodying individuality, our array presents elaborate designs suited for each situation. Personalized fashion meets precision engineering; experience bespoke clothing engineered around your unique specifications.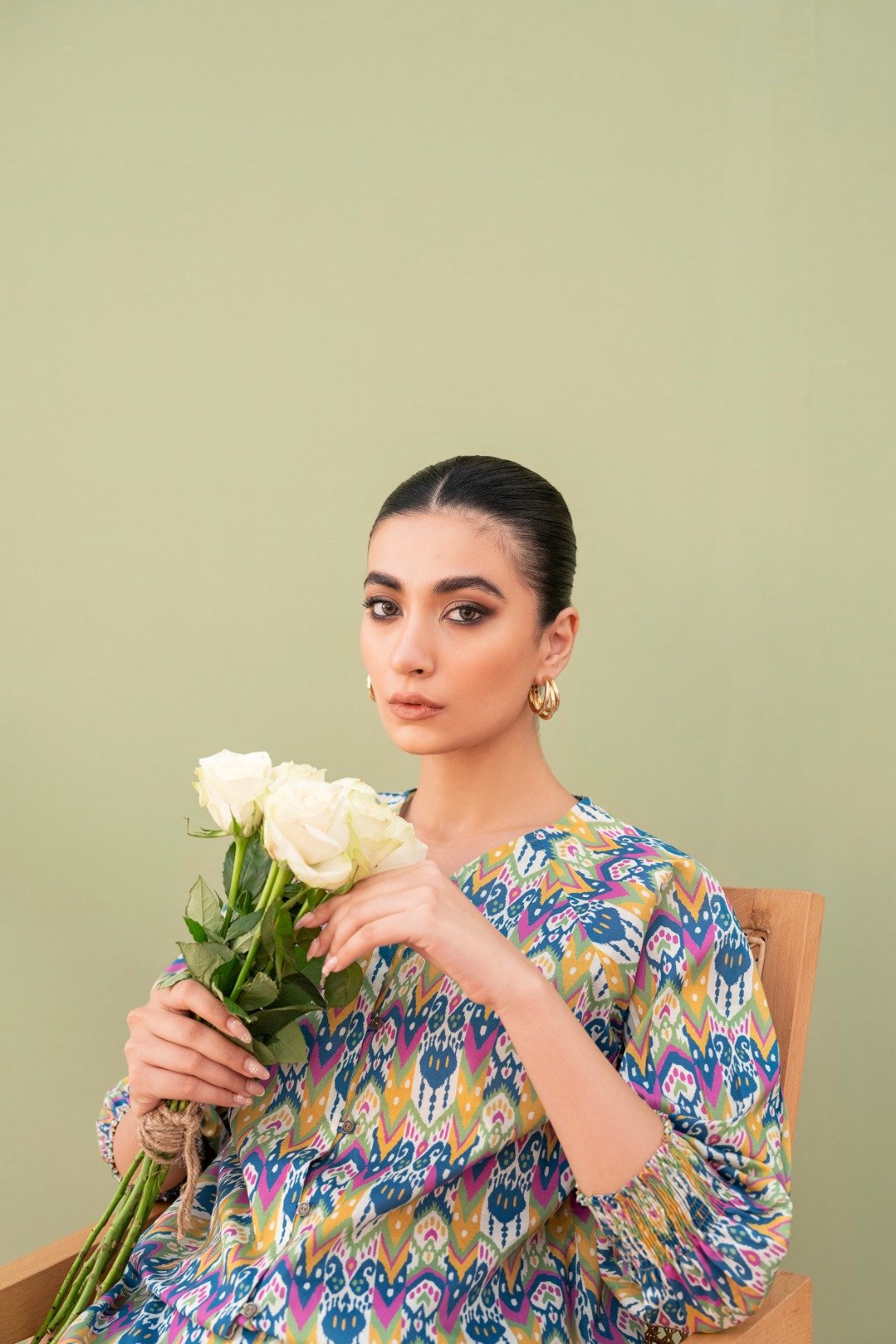 This versatile print co-ord set caters to both daily casual wear and allows you to express your innovative approach to fashion with ease. By bolstering the visual appeal of your closet and providing an entry into adaptable fashion, this captivating set holds great value. This eye-catching two-piece collection will revolutionize your dressing routine with ease.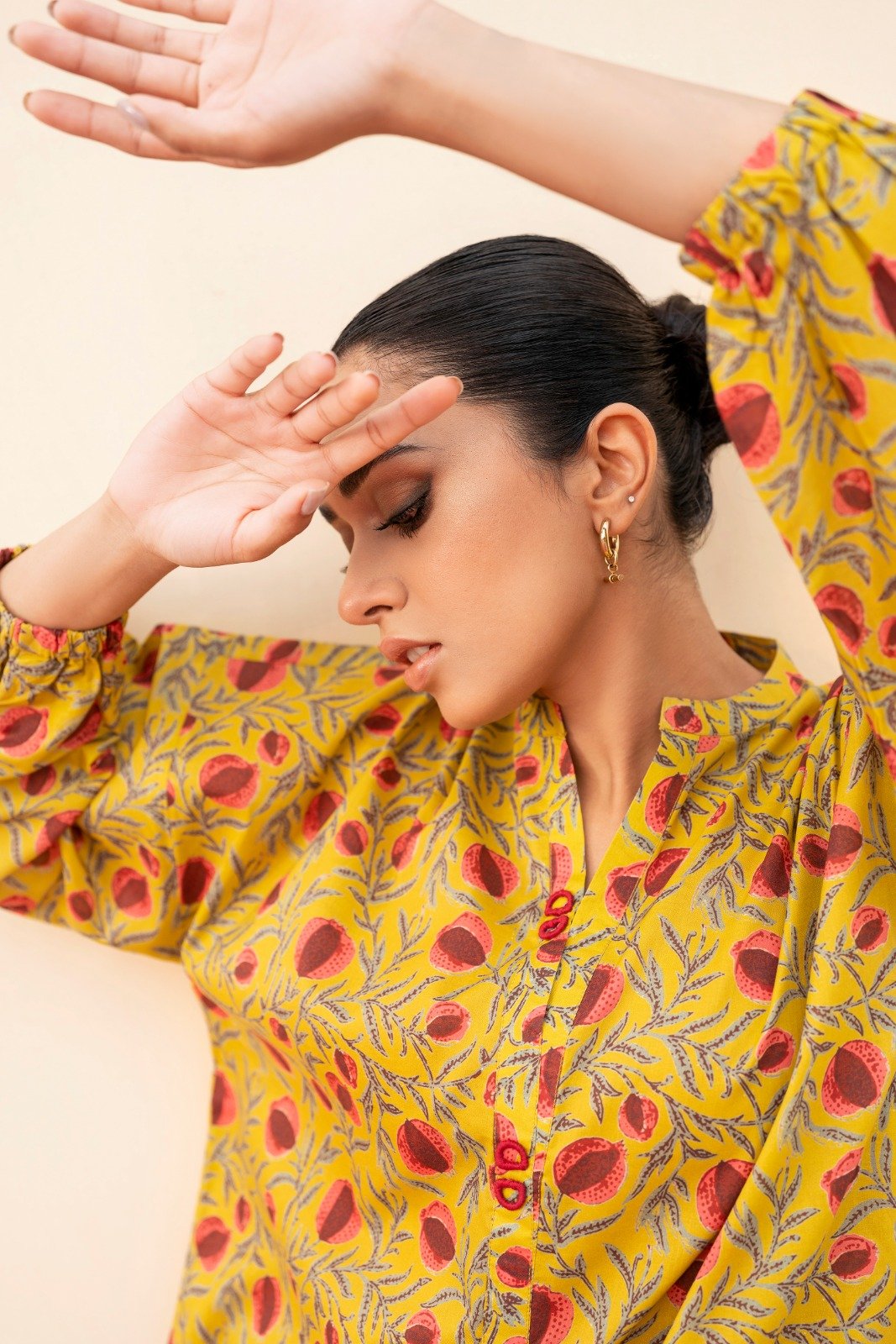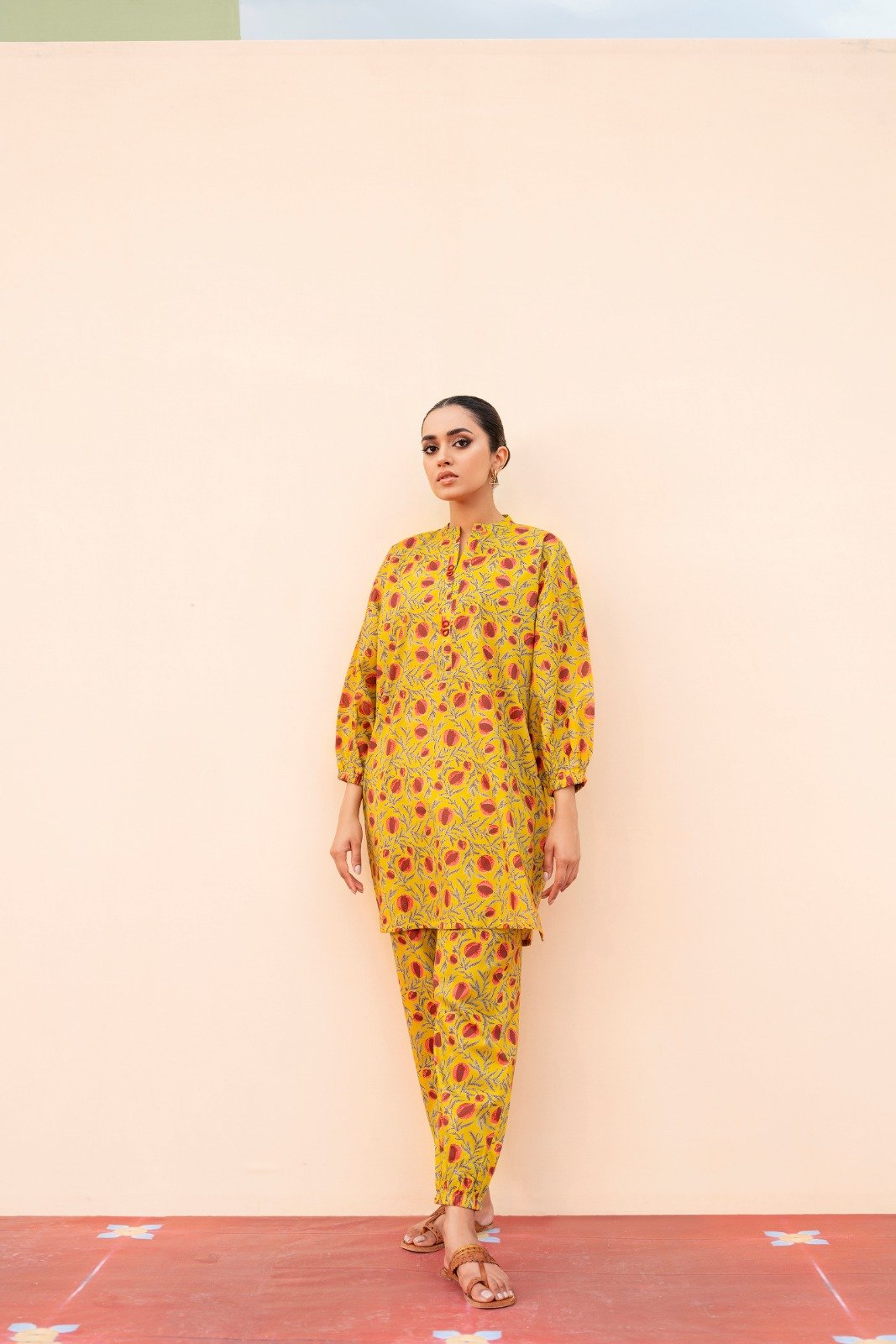 Transform your look with our alluring 2-piece set, set in an arresting bright yellow tone complemented by an enthralling digital floral pattern. The top's sleek lines are set against a vibrant yellow background, highlighting the refined details. The bottoms display a stunning floral design that is identical to the matching top. This adaptable outfit collection grants the ability to make cohesive statements or mix and match for various styles. The yellow color radiates positivity, while the digital print elevates the ambiance, regardless of whether it's a daytime celebration or an evening affair. For a unique fit that suits your style, this ensemble is designed to be unstitched. Let the allure of color and nature's splendor guide you towards a stunning look with this wondrous coordinate set.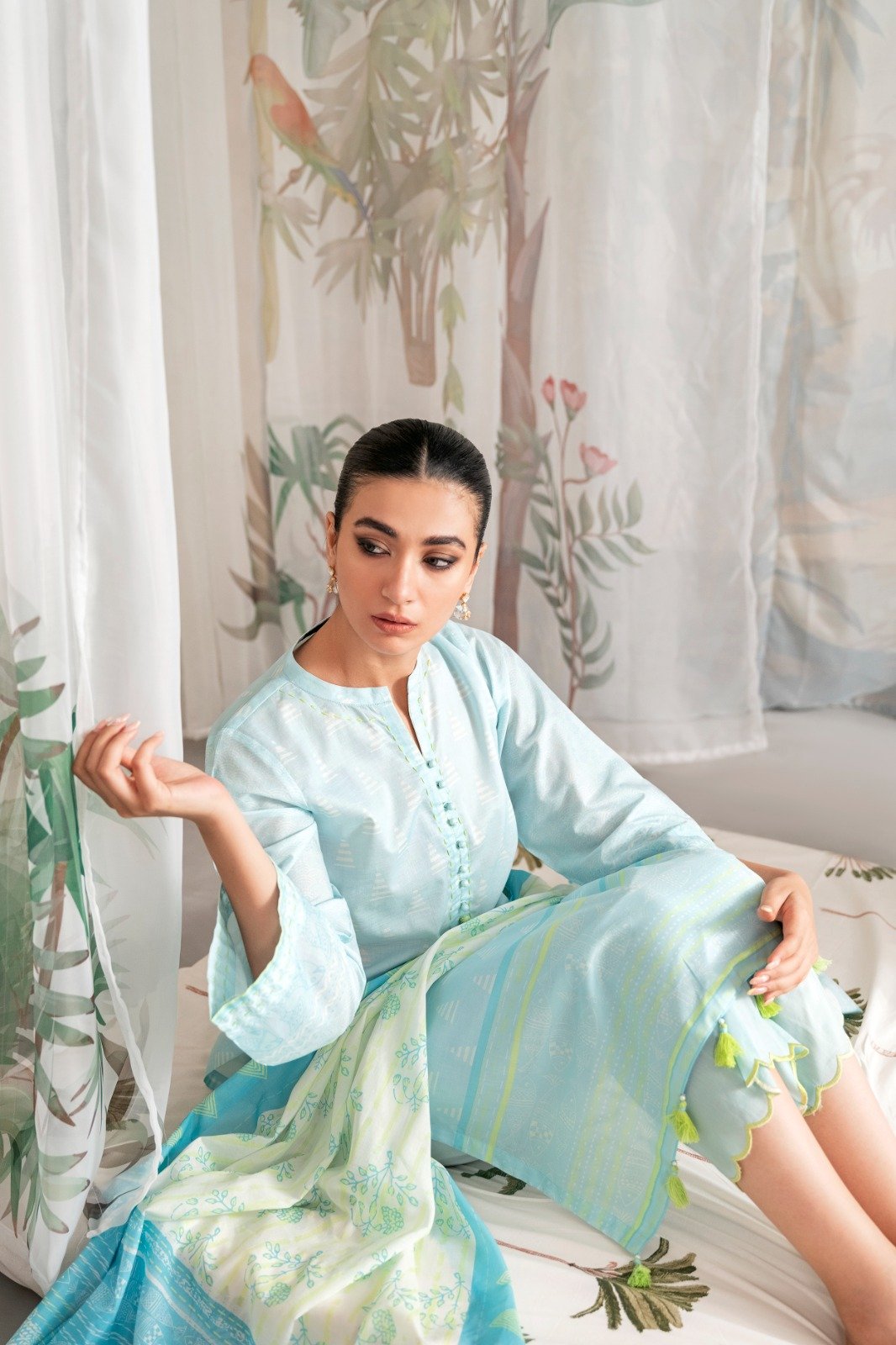 The kameez's delicate design harmoniously reflects the serene sky and soft breeze. The shalwar complements this aesthetic, striking a balance between comfort and charm. With poise, the dupatta rounds out the ensemble, echoing the intricate design and introducing a touch of refinement. This 3-piece summer ensemble in light pastel blue tones is your trusted ally, seamlessly blending comfort, style, and the spirit of the season.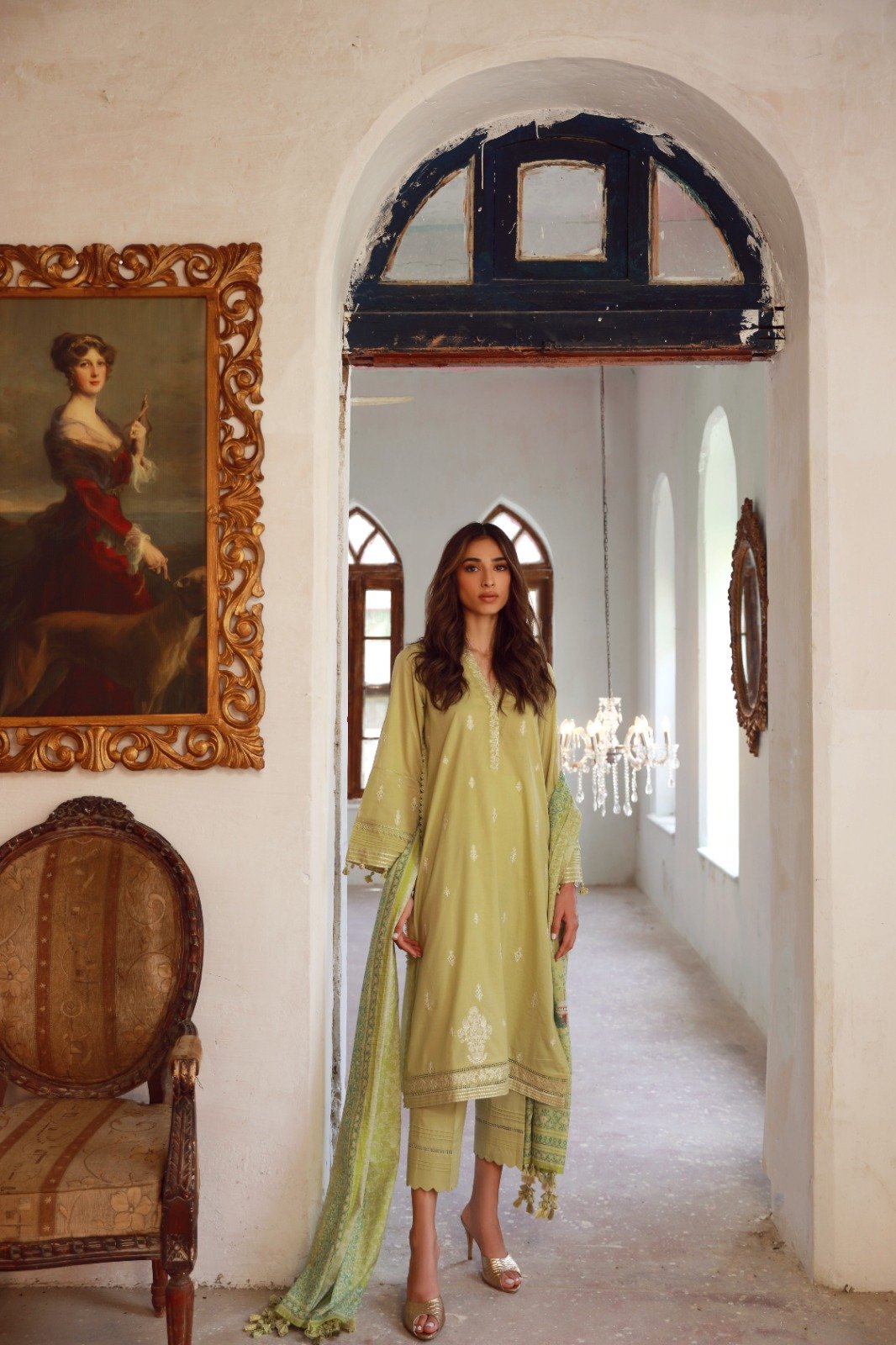 Expertly fashioned with a delicate mint green hue, the garments form a beautiful and elegant ensemble. The intricate embroidery of the kameez and shalwar not only adds depth but also heightens the ensemble's allure. Created with meticulous attention to detail, the Masoori fabric dupatta flows gracefully, its soft mint green tone evoking a sense of tranquility and refinement. Uniting traditional refinement with contemporary style, this ensemble personifies the harmonious marriage between tradition and innovation.