When it comes to stepping up your western fashion game, Salt by Ideas is the ultimate destination. Catering to trendy men and women who crave stylish and contemporary attire, Salt's line of western wear is a must-have for fashion lovers.
For your ease, we have looked through their collection and picked out our top picks so your wardrobe can get that much needed revamp:
Exuding timeless elegance, the Black and White Woven Blouse by Salt is a versatile addition to your wardrobe. Its intricate woven pattern, coupled with the contrasting black and white palette, creates a captivating visual impact. Style this blouse with tailored black pants and stiletto heels for a chic office ensemble or pair it with high-waisted jeans and ankle boots for a trendy off-duty look.
Embrace effortless sophistication with the Black Knitted Regular Trouser from Salt by Ideas. Crafted with a premium knitted fabric, these trousers offer a comfortable and flattering fit. The sleek black color makes them a versatile piece that can be easily dressed up or down. Pair them with a crisp white blouse and pumps for a polished office look or style them with a graphic tee and sneakers for a contemporary, casual outfit.
Make a vibrant and bold statement with the Abstract Print Top by Salt. Featuring an eye-catching abstract print, this top adds a burst of color and personality to any outfit. Its relaxed fit and soft fabric ensure all-day comfort. Pair it with high-waisted jeans and sandals for a chic and playful look.
Channel edgy and chic vibes with the Blue Denim with Front Slit by Salt. This contemporary twist on classic denim features a stylish front slit that adds a touch of allure to your outfit. The medium blue wash and flattering fit make it a go-to piece for any casual occasion. Style it with a tucked-in graphic tee and sneakers for a trendy street-style look or dress it up with a blouse and heels for a night out.
Introduce modern utility to your wardrobe with the Grey Non-Denim Overshirt by Salt. Combining style and functionality, this overshirt is crafted from a lightweight fabric and features utility-inspired details. Layer it over a basic tee and pair it with black skinny jeans and boots for an effortlessly cool and casual outfit.
The Slate Grey Basic Dyed Khaki Pant from Salt by Ideas is a classic piece that offers versatility and comfort. These pants feature a timeless design and a versatile grey color, making them a reliable choice for both casual and semi-formal occasions. Pair them with a tucked-in blouse and loafers for a polished look or dress them down with a casual tee and sneakers for a relaxed yet chic ensemble.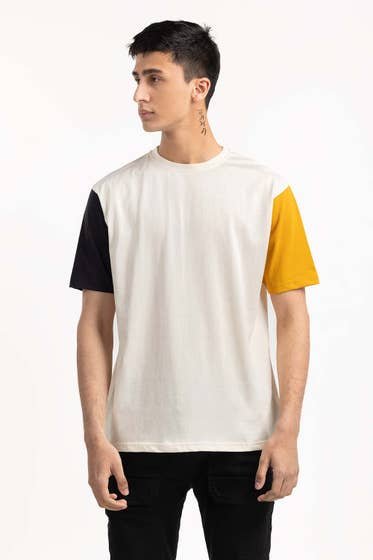 Make a contemporary statement with the Color Block T-Shirt by Salt. Its bold color blocking design and relaxed fit create a stylish and eye-catching look. Pair it with black skinny jeans and chunky sneakers for an urban-inspired outfit.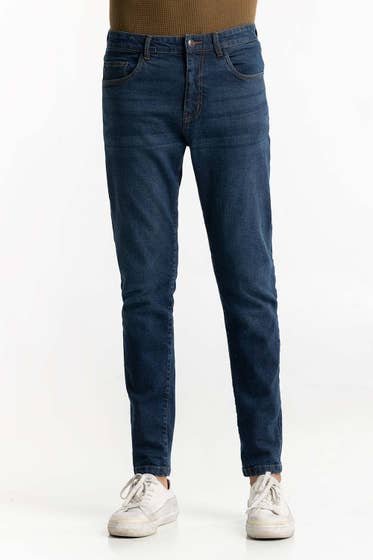 Embrace effortless cool with the Light Blue Basic Skinny Fit Jeans from Salt by Ideas. These jeans offer a flattering silhouette and a versatile light blue wash that effortlessly complements various tops. Pair them with a tucked-in striped tee and white sneakers for a classic and casual outfit.
Salt by Ideas is the go-to brand for those looking to elevate their Western fashion game. With its trendy designs and impeccable craftsmanship, Salt offers a range of options to suit every style and occasion.
Whether it's the timeless elegance of the woven blouse, the contemporary charm of the abstract print top, or the edgy allure of the denim with a front slit, Salt's collection has something for everyone.
Remember, these products are available in Ideas stores and online at http://www.gulahmedshop.com, providing fashion lovers with convenient access to these stylish pieces. So, take your wardrobe to the next level with Salt by Ideas and embrace the world of Western fashion with confidence and flair.