Whenever we think of sophistication we think of something sleek and simple. Especially when it comes to jewelry minimal pieces always get the most amount of attention because they could be used every day while looking beautiful as well as effortless all at the same time. However, one of the most unconventional jewelry brands has used extreme innovation to put these ideas to the test. Created for every occasion, Moushe pieces are beloved by everyone. Whether that be someone who wants to show their inner creativity through the expression of jewels or they just want to up the glamour in their look, these visionaries of precious stones and metals have something for every kind of person.
Recently, the originally British brand Moushe celebrated its official launch in Pakistan, showcasing a multitude of selections with a particular emphasis on their 'Wheel of Fortune' collection. What sets these jewelers apart from the rest is that they add convenience and functionality to all of their bijouterie, where charms can be placed and replaced to fit other jewelry items. The idea of playfulness is clearly at the forefront as you can experiment with the trinkets as best as they suit you. Moushe is unique in all its creations as the design of a ring can turn into an earring or a pendant. If you want to wear a particular jewel in every way, this brand has made it possible for you to take creative liberties with your charms while offering the highest quality materials.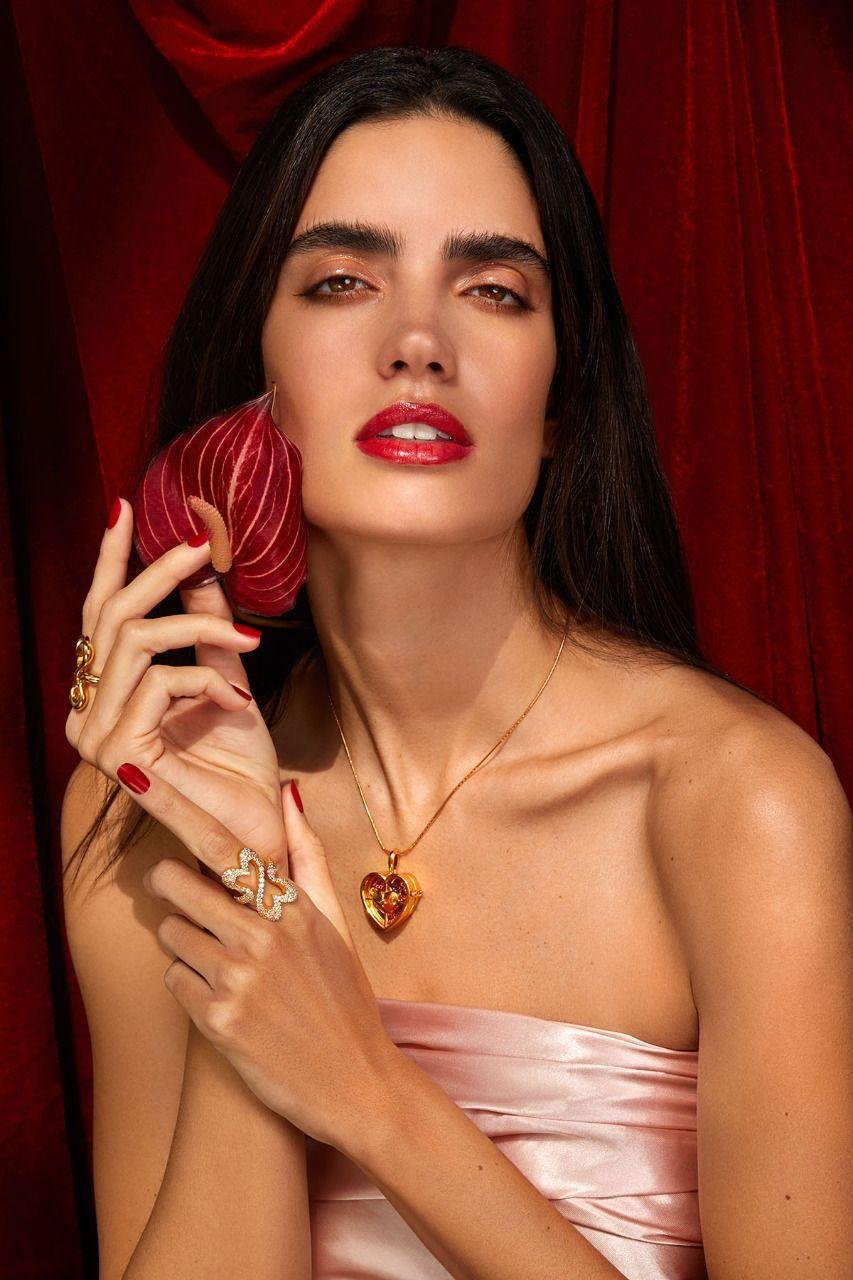 Moushe features an array of collections with distinguished metallic pieces usually with a pop of color. Its excellent collections Moushe Love, Bee My Honey, Wheel of Fortune, Sserpentine, and Celestial dreams provoke a sense of adoration in the beholder's eyes through its unique designs. The jewelry brand has also been featured in several fashion magazines including Vogue Arabia, The Glossary Magazine, and Tatler Magazine, amongst several other notable publications around the world. The brand is not just about haute couture. In the world of Moushe, in fact, it could very well be a play on modern trends and in some ways, it even challenges conventional styles and norms with their abstract forms and transformative nature.
With all the hype about their pieces being recognized around the globe, it's no wonder that jewelry lovers were so excited to hear the news of Moushe landing in Pakistan. Their sterling silver collections are now available for order all across the country and we've already got our eyes on so many of the incredible pieces. Playfulness should surely be second nature to us all, so why not opt for jewelry that enlivens the most expressive side of ourselves?
If you want to know more about Moushe click the link below:
https://www.moushedesigns.com/
Or head over to the Moushe Instagram page: @moushe_designs or search the hashtag #BeYouInEveryWay