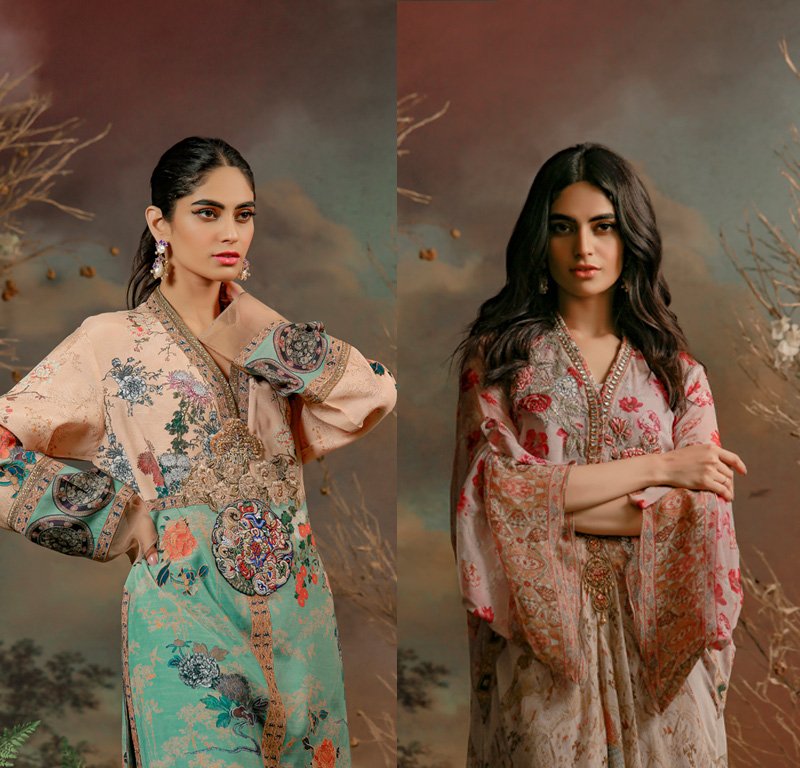 The year's biggest event is upon us, Eid-ul-Fitr is celebrated with great zeal and fervour across the the world. As the holy month of Ramadan enters its second Ashara, Eid planning reaches an all-time high with the number one question being on everyone's minds, what should I wear for Eid? Eid couture becomes the top priority for all. Various clothing lines, brands and designers all line up with their latest Eid Collections in the market and living in Pakistan one has a wide variety of beautiful designs to choose from.
Are You Looking for Something Unique to Wear this Eid?
One is always on the lookout for an Eid outfit that is not a run off the mill, well, you're definitely in luck as we've got just the perfect bespoke Eid couture that will surely take your breath away. Shamaeel Ansari's latest Eid Collection 'Guzel' is an exquisite, bespoke ensemble with outfits that are traditional, chic and classy which are sure to make you the stand out from the rest. For those who'd like something different and break through the monotonous designs, Shamaeel Ansari's Guzel is what you need to adorn this Eid.
All About the 'Guzel' Eid Collection 2021 by Shamaeel Ansari
With every design a world apart, each piece is one that has a sense of individuality with its design, cut and feel. Made from the purest of fabrics, with unique detailing and handcrafted, each outfit boasts of royalty. To invest in 'Guzel' this Eid would mean acquiring a piece for a lifetime, the bespoke outfits would be passed on to your generations to come, something you can hold on to and treasure for years.
We love how versatile the 'Guzel' designs are, whether you're going for a traditional or a contemporary look, the bespoke designer has got you covered. You can chose to wear the handcrafted curated pieces as per your liking and style them accordingly, they are the perfect fit for your Eid lunch with friends or a more formal dinner with the family.
Here are the top 5 outfits from 'Guzel' that are drop-dead gorgeous and a totally must have for Eid!
Look your best in this dreamy blue modern outfit, we love its chic, classy and uber-modern design!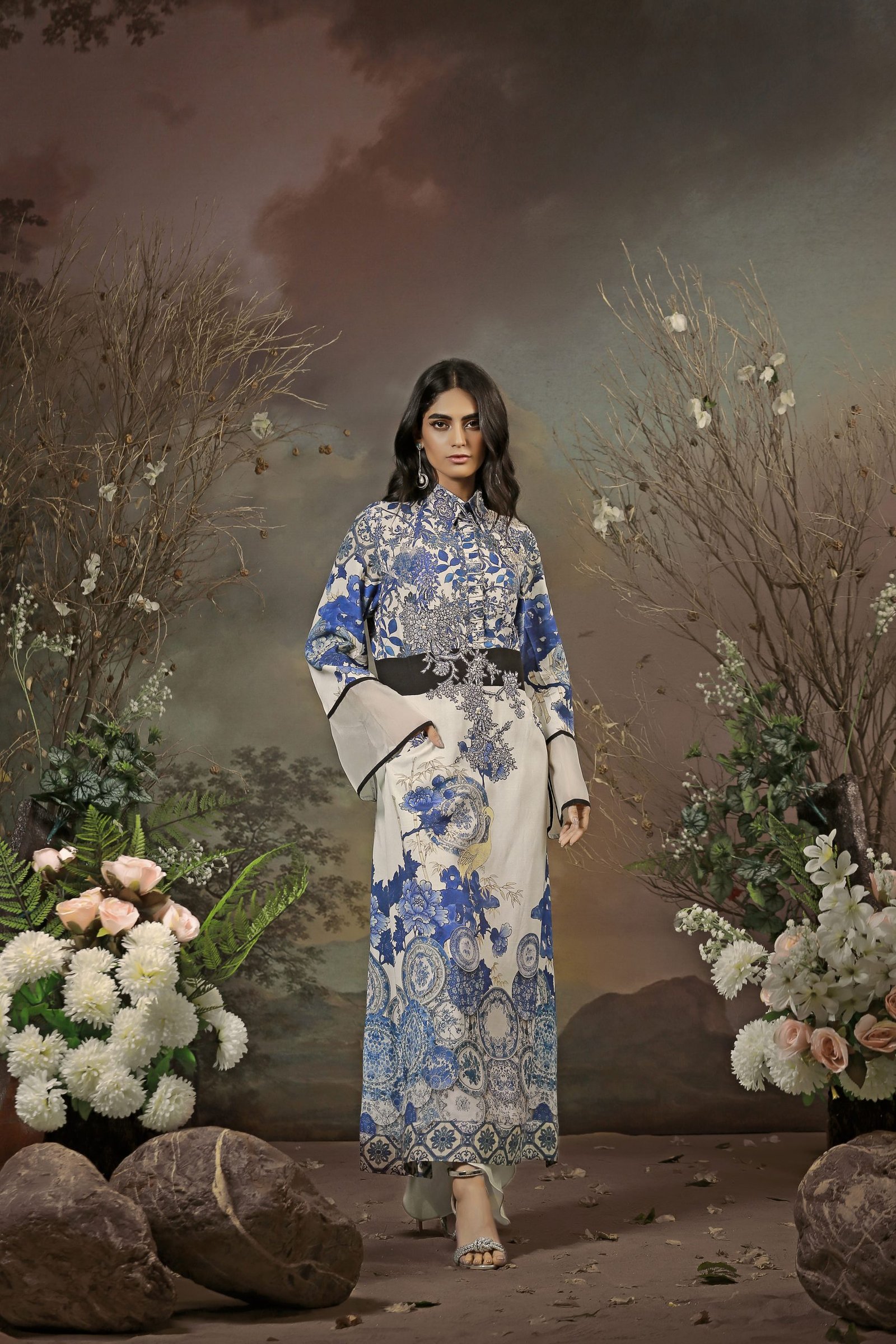 Looking for a breezy Kaftan on Eid? Take a look at this handcrafted floral embroidered Kaftan with beautiful embellishments.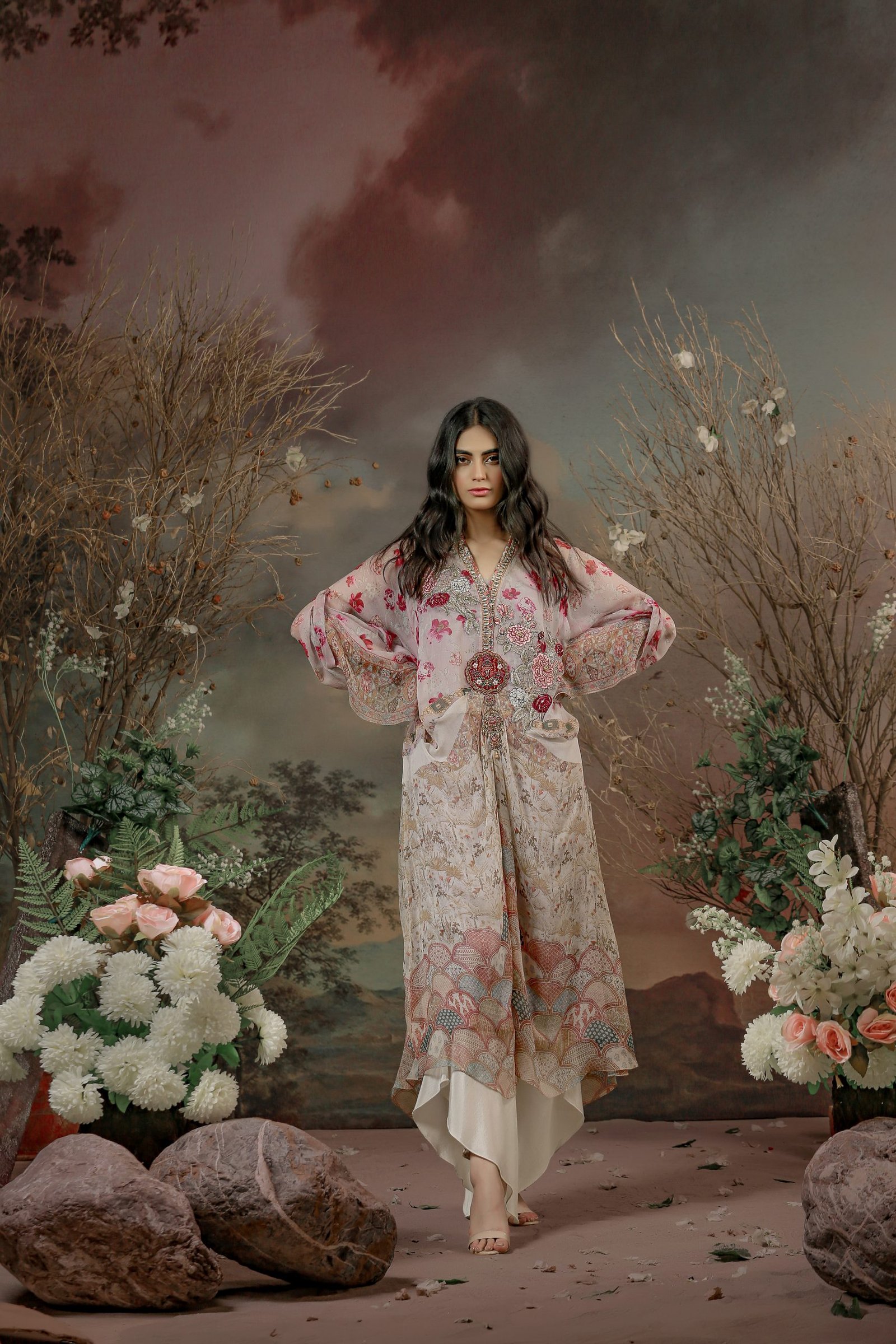 Want a traditional look? Opt for this original tapered Shamaeel silhouette on silk fabric with an indigenous print accompanied with antique tilla thread work.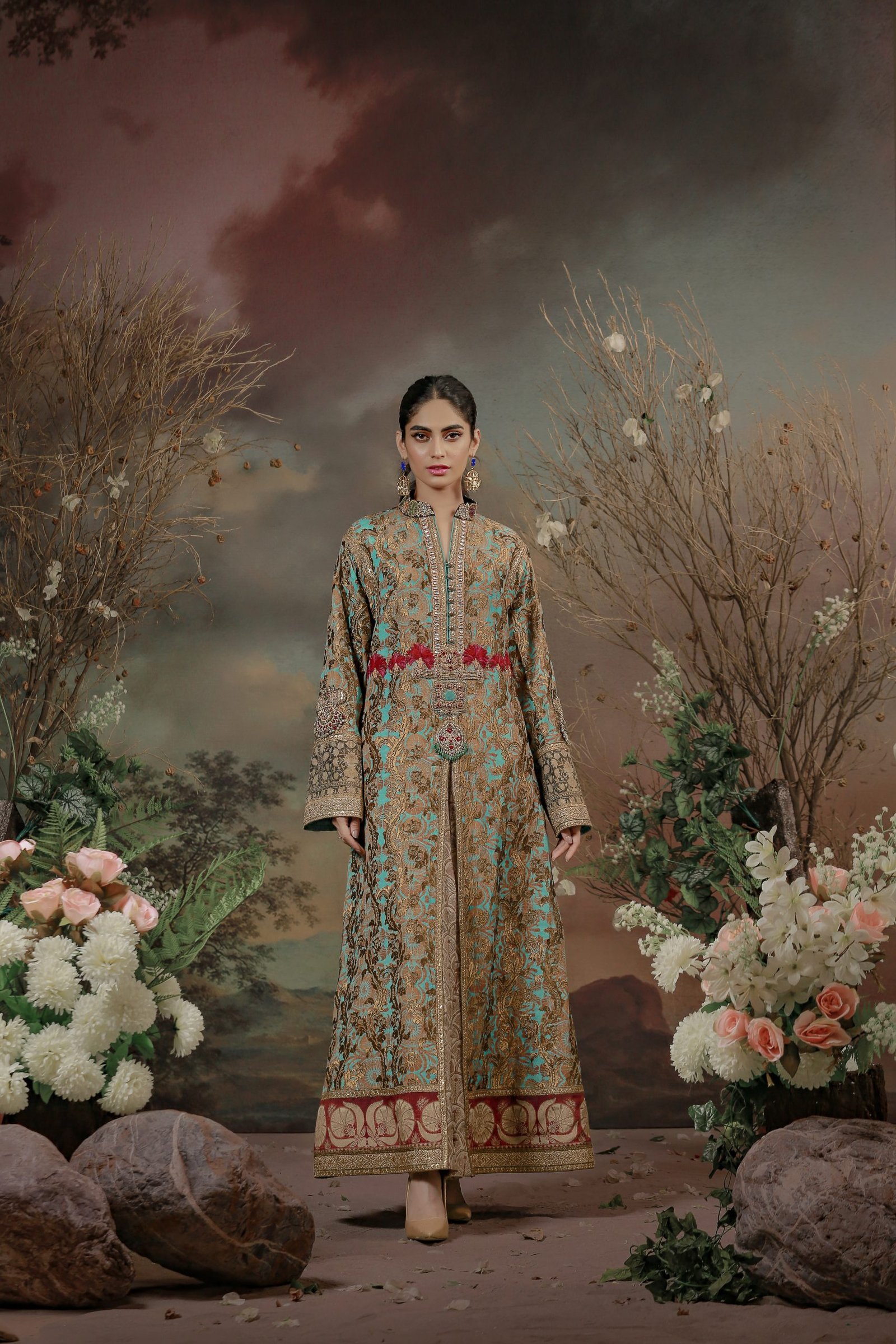 Paint the town Red with this gorgeous, festive ensemble complete with handcrafted zardozi and kundan embellishment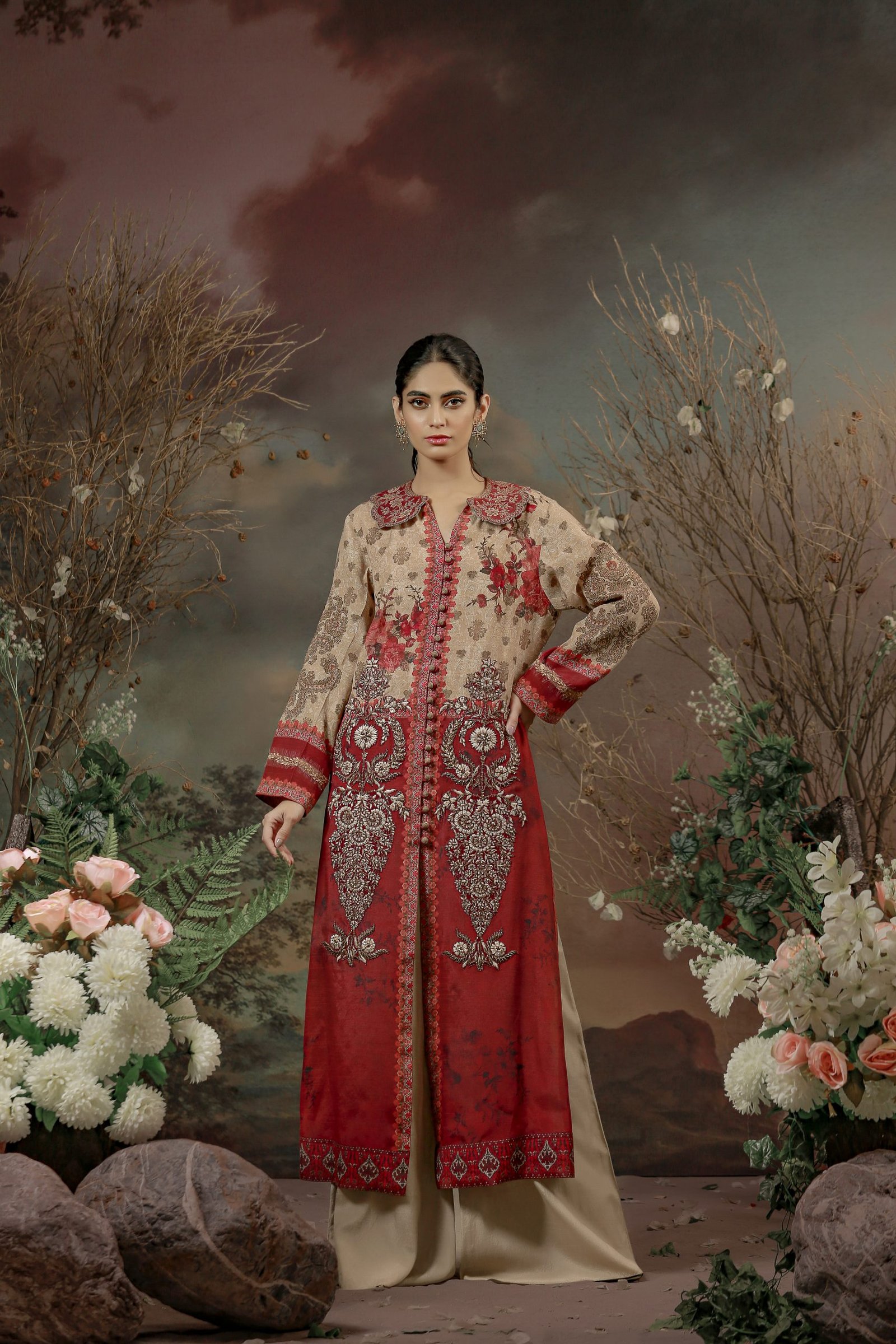 Keeping it simple this year? Choose this sea green outfit paired with an ivory combination that is sure to turn heads your way!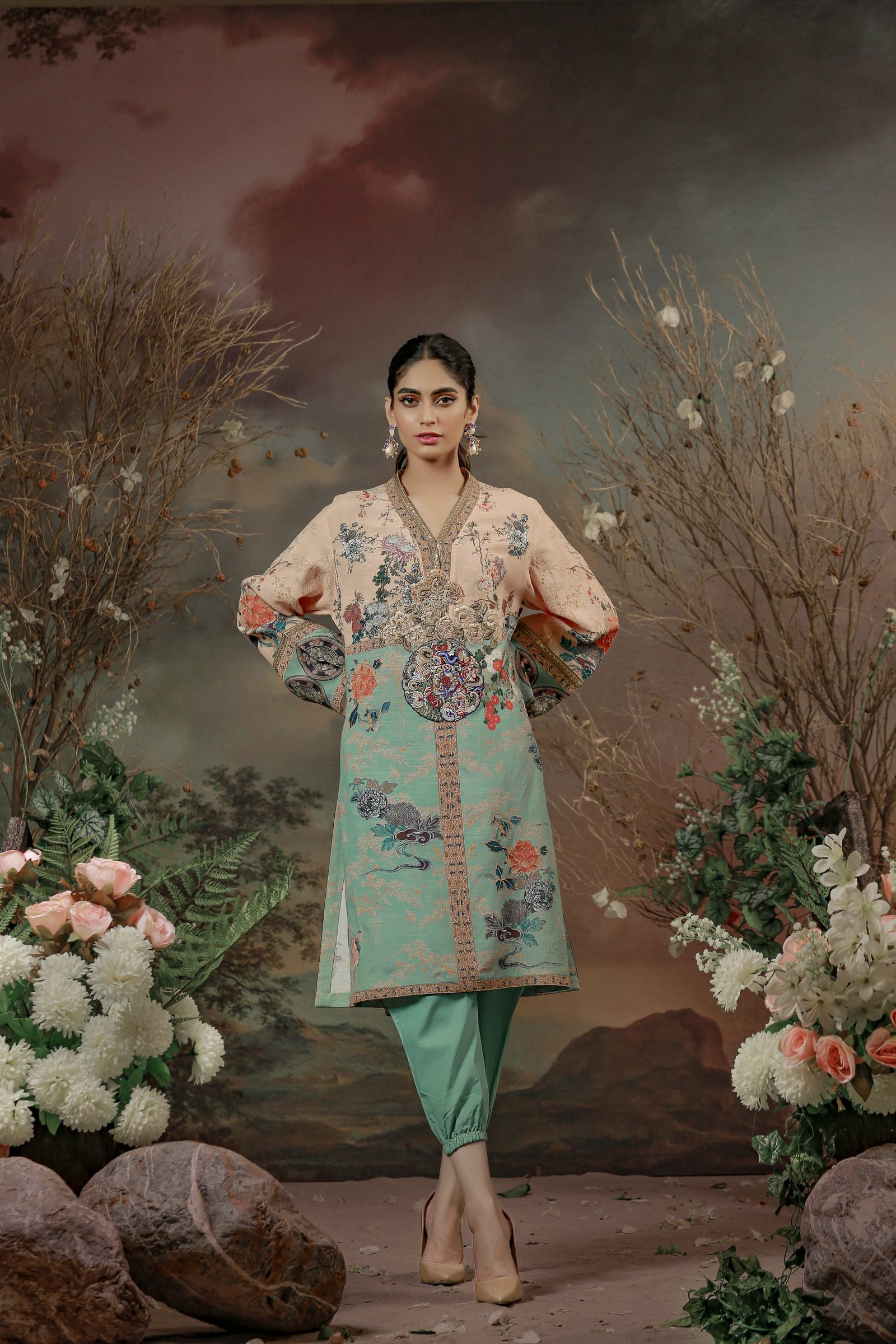 Shamaeel Ansari 'The Czarina of Style' – One of South Asia's Pioneer Designers
Shamaeel Ansari has been in the couture business for three decades and is one of the pioneer designers of South Asia. The Shamaeel brand has been making waves in the fashion industry and has made history in the 1990's with ground-breaking one-of-a-kind fashion shows that were performed on locations against historical backgrounds. The brand has also collacted accolades over the decades which include the Lux Style Award in 2011 and 2016 for Achievement in Fashion Design.
The Shamaeel Ansari brand exhumes strength, confidence and uniqueness, who wouldn't want to look their ultimate best this Eid? Visit the House of Shamaeel Ansari to shop for some exclusive and exquisite pieces.