It's that time of the year again – Eid is just around the corner and we feel unprepared! So, if you're like us, then the Ready-to-Wear Eid collection from Khaadi is just for you. Enjoy the season of festivities by adorning some of our favourite global trends now available at Khaadi. So, wake up, dress up and repeat!
The Long Haul
Trends come and go – but a classic long shirt never goes out of style. With its gorgeous Kashmiri embroidery, this versatile piece can be worn with or without pants, allowing you to throw in your personal style for a trendy mix.
Matching Separates 
Let's be honest – matching separates never go out of style. With its solid color and signature    Khaadi "booti" in self print, this can be worn post Eid too. The trendy balloon sleeves make sure that you stay bang on trend!
Pastels, Please
Pastels? Yes please! With a gorgeous powder blue color, this classic fully embroidered kurta with intricate sequins and pearls, is a must-have for Eid. The handmade buttons, along with the block printed dupatta with pearl embellishments truly made it worthy of being in our top 3 picks.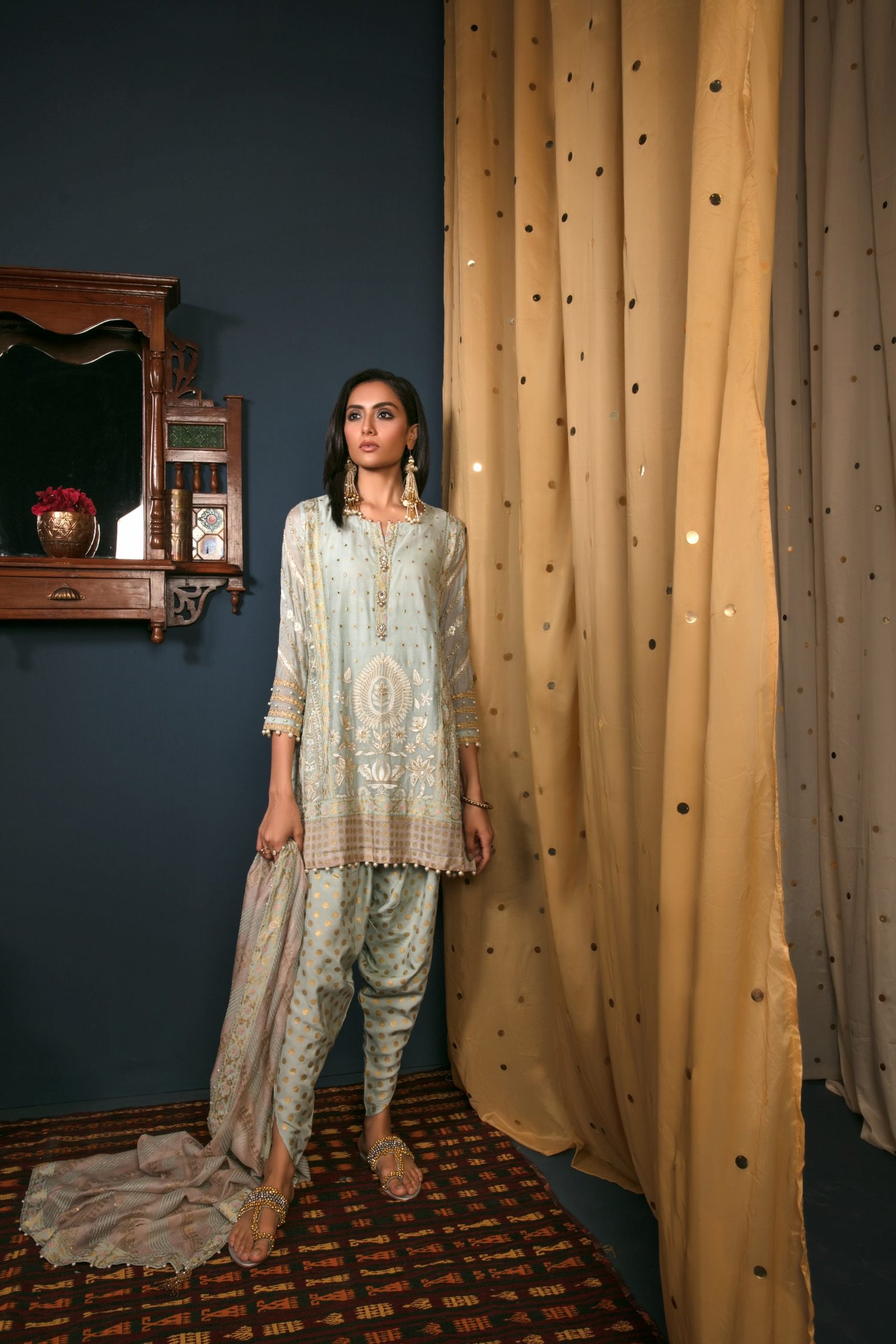 This round up will ensure that you put your most fashionable foot forward and shine on with Khaadi's Ready-to-Wear collection, which lets you express your individuality with style.