Menswear genius and a 27 year old Creative Director Noaman Zakir's spectacular rise to fame in the past few years left many in the fashion world surprised. We believe that the elitism and exclusivity in his designs and his play in the luxury segment with huge global scalability did the trick.

Zakir graduated from Paris Fashion School- Institut Français de la Mode with a degree in 'Fashion from Business to Culture' under the guidance of Professor Benjamin Simmenauer and leading fashion experts like Francesca Belletini (CEO, Saint Laurent), Guillaume de Seynes (Managing Director Upstream and Investments, Hermès International), Bruno Pavlovsky (President of Fashion Activities, Chanel), Sidney Toledano (Chairman and CEO, LVMH Fashion Group), Christelle Kocher (Founder & Designer, Koché) and Simon Porte (Founder & Designer, Jacquemus) and designer Sir Paul Smith. He was then entrusted the fort of Rici Melion as the Creative Director.
After years of working relentlessly and a having a fiercely uncompromising stance for fashion stardom, Zakir today stands tall with the Rici Melion empire that has now become one of the country's most recognizable luxury designer fashion houses. Under his arena, Rici Melion moved beyond suiting to include off-the-shelf and bespoke eastern couture pieces for both men and women, casual wear, footwear and accessories, all executed to an impeccable standard, morphing Casa De Rici in to a complete lifestyle brand. Flying the flag for Italian tailoring and always gracefully playing along the fine lines of classic, antiquated British style, Zakir has clothed business tycoons, politicians and industry A-listers including Prime Minister Imran Khan, entrepreneur Javed Afridi, tech millionaire Qasim Asad Salam, Saint Lucian cricketer Darren Sammy, Director Faisal Bank Mohsin Tariq and many more. https://ricimelion.com/
Being a penchant for couture, Zakir starts his day at 6 am with Cafè Au Lait, prepared with French press and an hour of workout training. In the Rici Melion headquarters by 9 am sharp, the next 6 hours are spent supervising design and marketing. The other 10 hours of the day are consumed at his Case de Rici Flagship boutique office where all the creative magic happens. The first half at the atelier is dedicated to boutique appointments where Zakir caters to international clients majorly from the US, UK, Canada and Australia.
Zakir has also specialized the art of suit cutting due to his fondness for fine tailoring and dedication to craft. From all the manual skills and knowledge of cutting a suit, he himself is an expert in bringing the finest fabrics to life and creating unique master pieces. At Rici Melion, his repute for this artisanal expertise is at the heart of who he is. Weather one remembers his 2019 runway show 'Voices' with each ensemble brazenly painted with common mental health disorders all the way through heedfully thought-out and provocative epilogues or his over-the-top, extravagant couture pieces that have stormed the fashion stages of Prague, Norway and Austin, you know his name, and you know it well.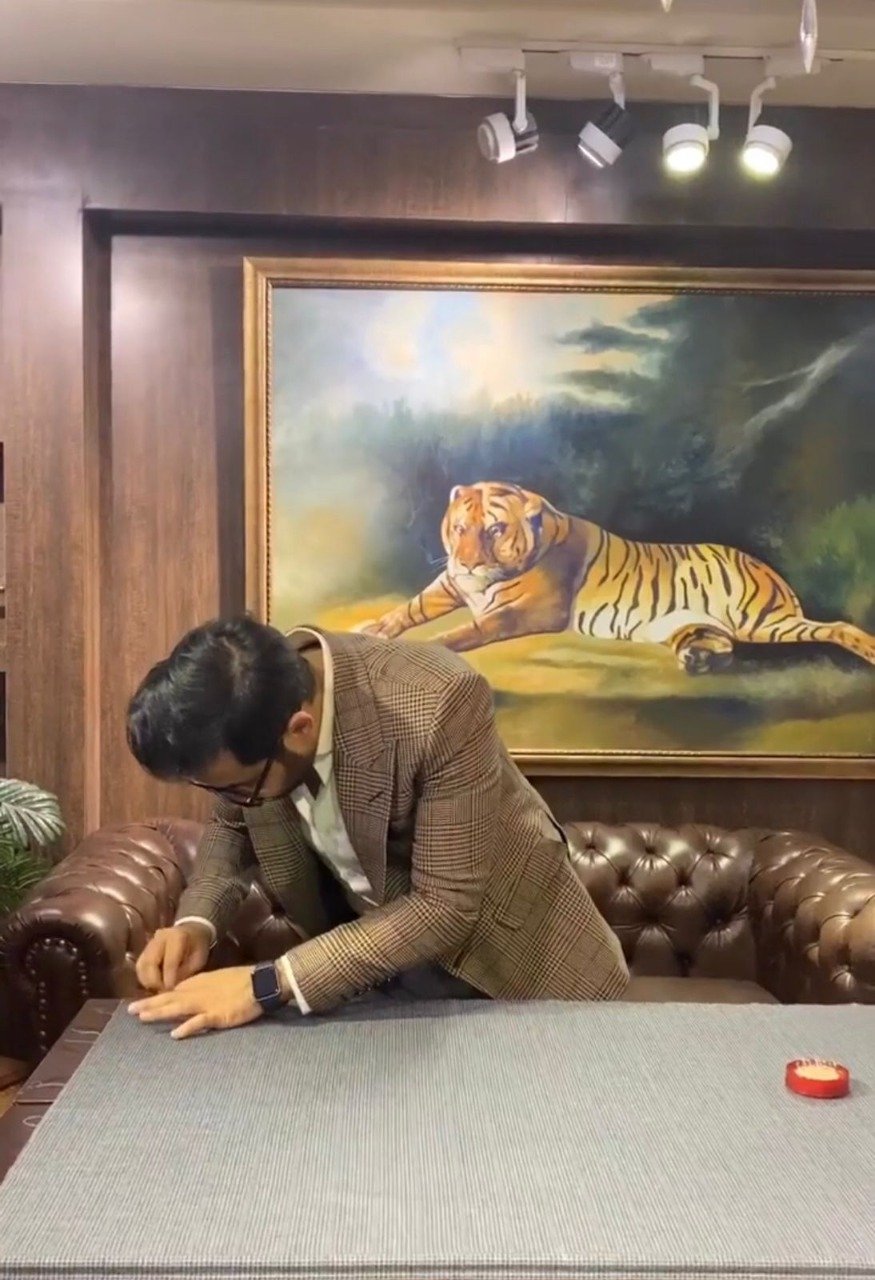 Under Zakir's creative direction, Rici Melion grew to being valued as a multi-million dollar in 2019. His iconic era gave birth to maximalist and alluring aesthetics that is still extensively coveted. The young designer is ready to expand further with another big chunk of $2 Million investment coming in from venture capitalists, reportedly.
Zakir become synonymous with eminence by revolutionizing hand cut tailoring as we know it whilst maintaining a sartorial approach. Demystifying the design process and promoting an egalitarian side of fashion has been his longtime trait. For men who like their martinis shaken not stirred, a Rici Melion designed suit is the ultimate in men's tailoring. Rici Melion, under the umbrella of parent company, the NPIRE group, is soon to mark a decade in the fashion business as Zakir continues the growth momentum across the country as well as globally.