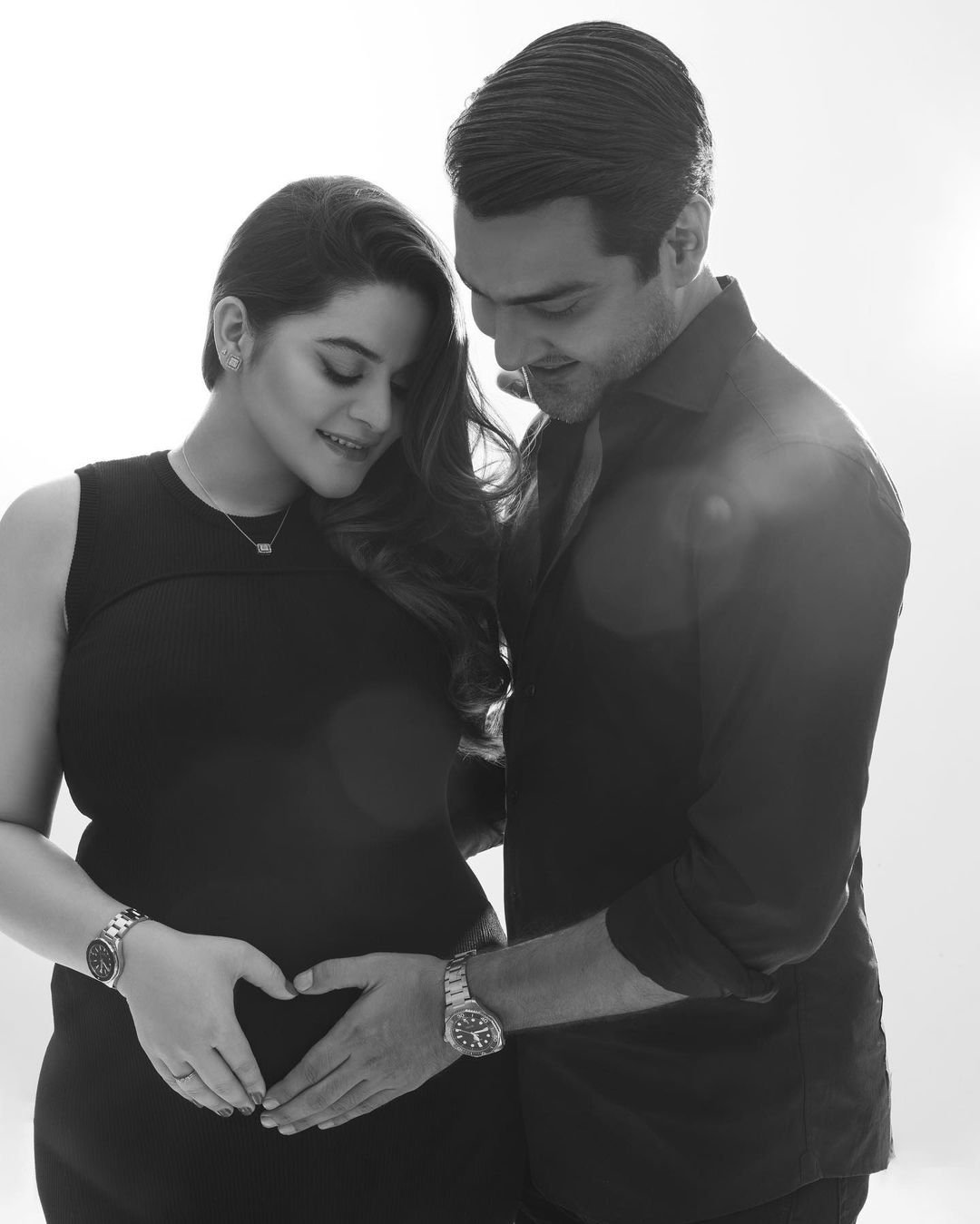 Minal Khan, the popular Pakistani actress and fashion icon, recently showcased her impeccable styling skills by effortlessly transforming a ZARA dress into two distinct looks. The versatile dress was first worn by Minal on a family vacation prior to her pregnancy and later styled for her stunning maternity shoot.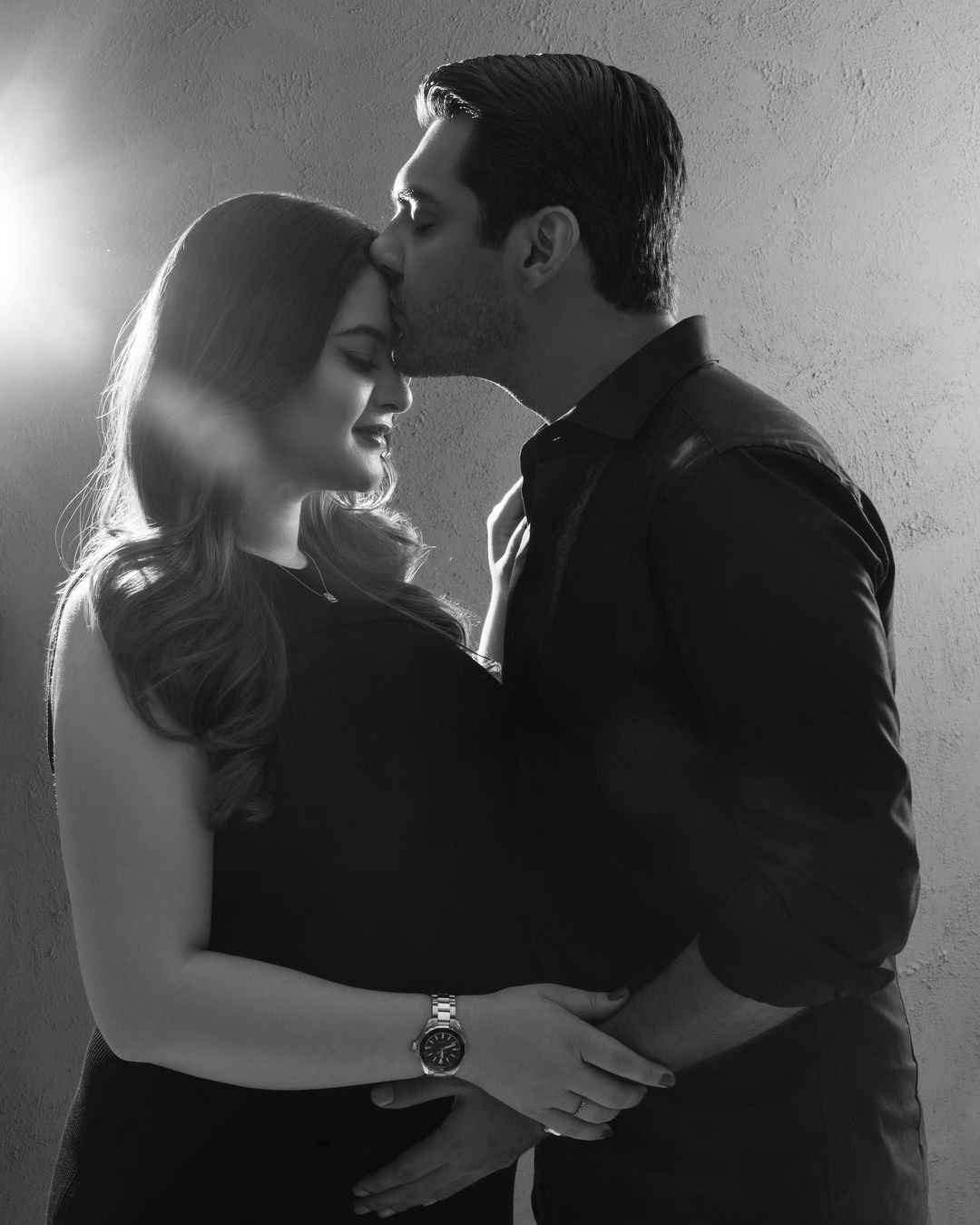 During her vacation, Minal opted for a breezy and relaxed look, perfect for enjoying quality time with her loved ones. She paired the ZARA black dress with comfortable sandals. The dress, with its bodycon silhouette and solid design, exuded a carefree and comfortable vibe. Minal's choice of accessories added a touch of glamour, while still maintaining a casual and effortless aesthetic.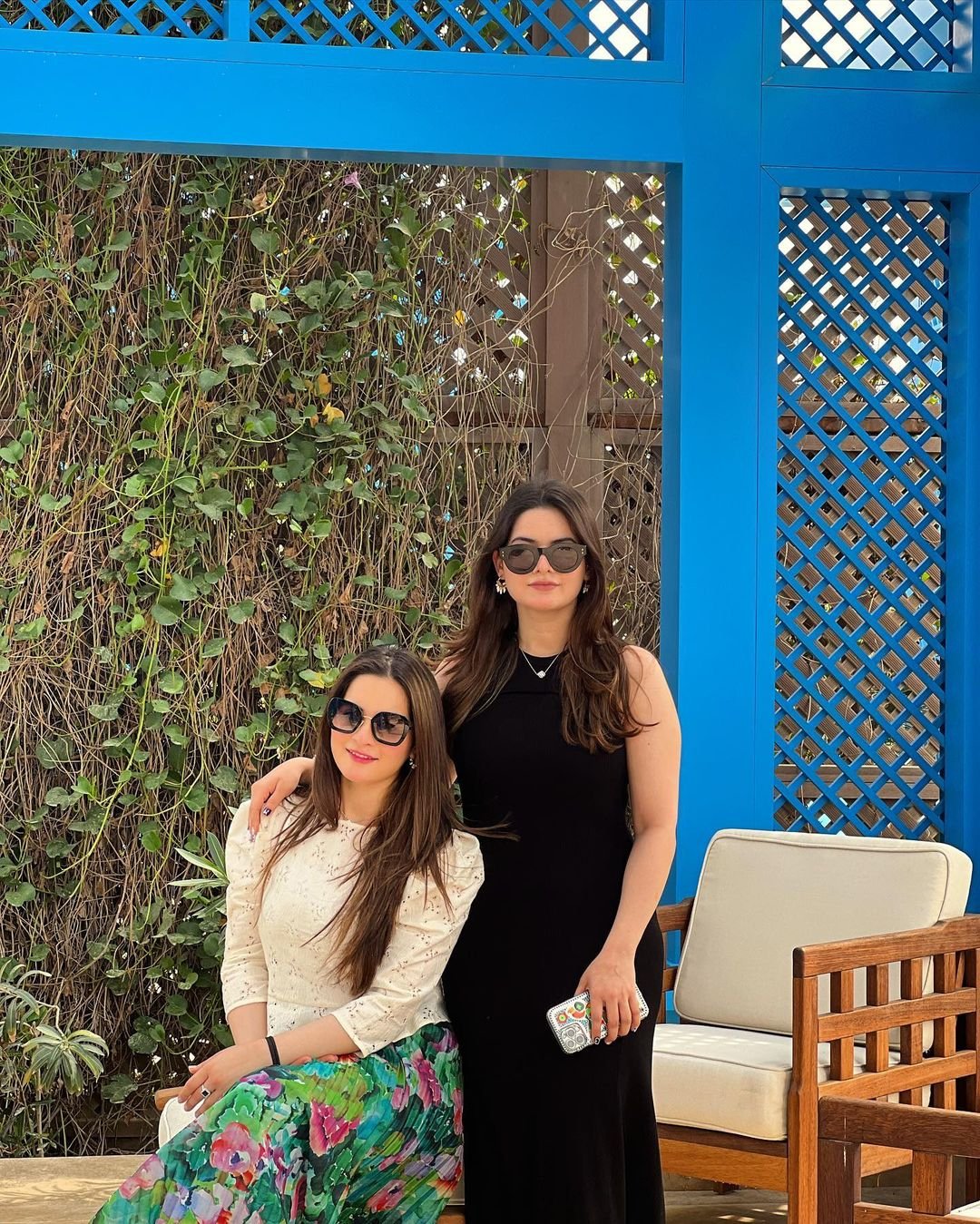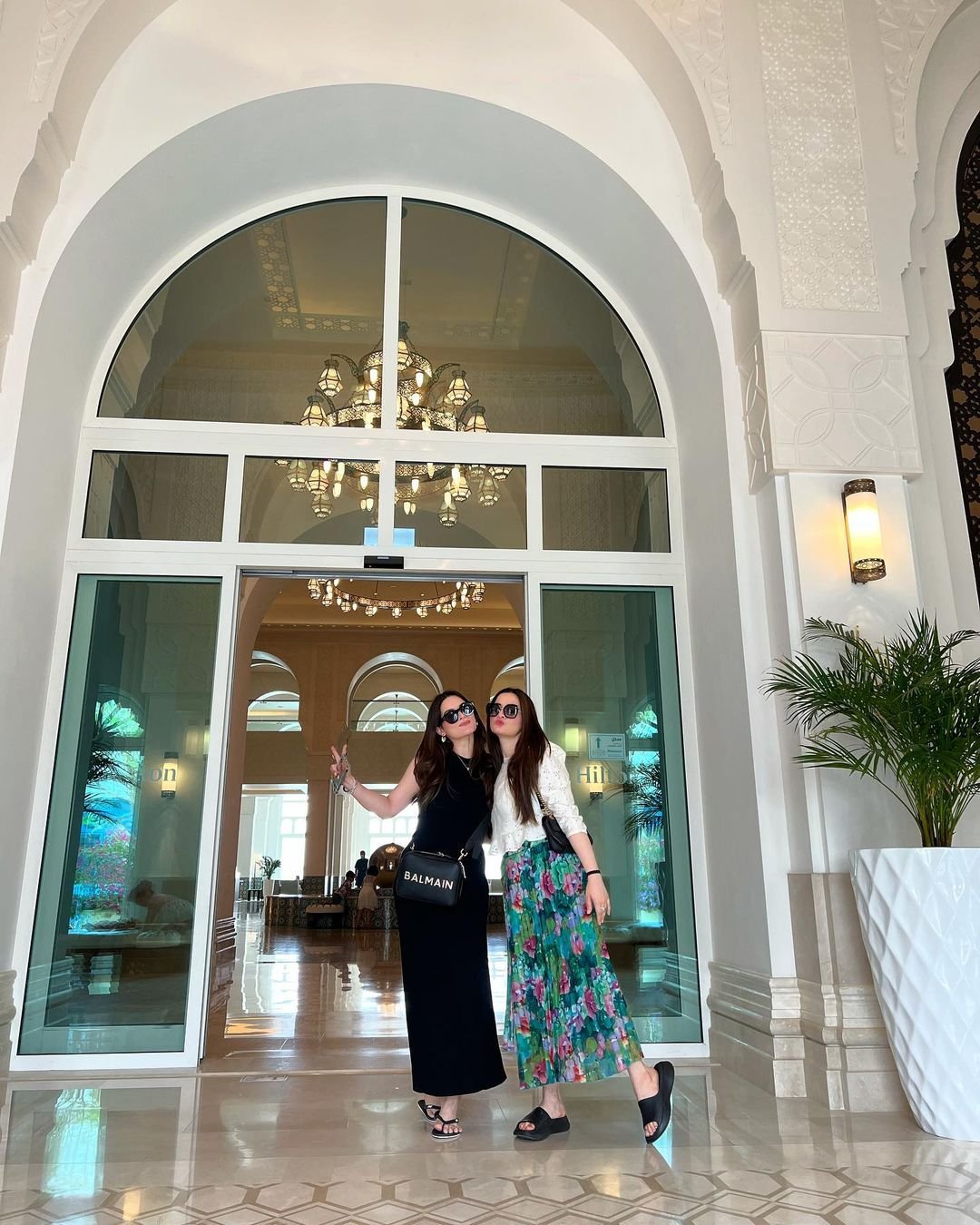 Fast forward to her maternity shoot, and Minal effortlessly transformed the same dress into a radiant and elegant ensemble. She accentuated her baby bump by cinching the dress above her waist, creating a flattering silhouette. Minal chose to accessorize with delicate jewelry. The dress, with its stretchy fabric, accommodated her growing belly while still providing comfort and style.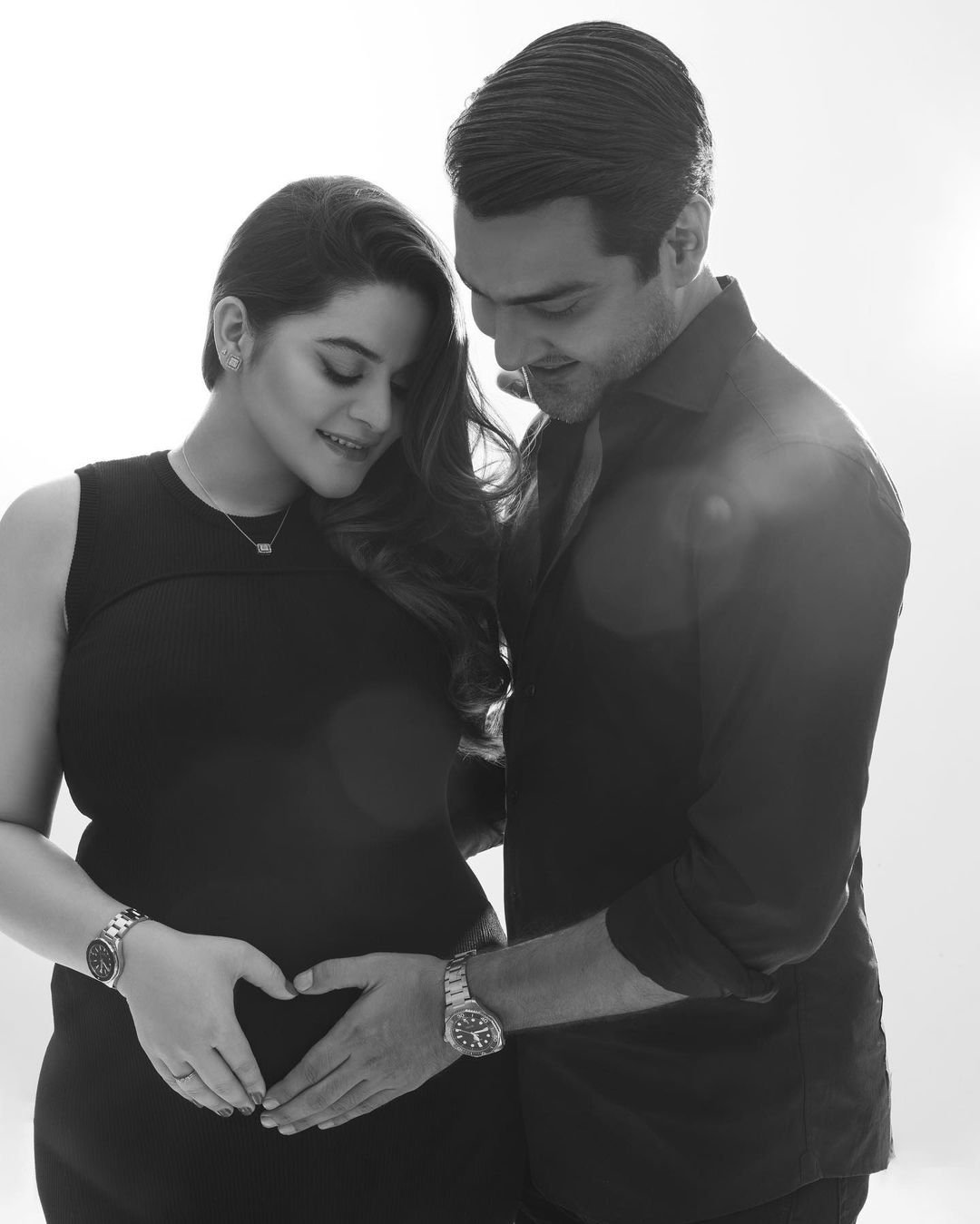 Throughout both looks, Minal Khan radiated confidence and beauty. Her ability to adapt and style the same dress for two different occasions showcased her fashion versatility and creativity. Minal's effortless grace and stunning appearance in both instances highlighted her innate sense of style and her ability to make any outfit truly her own. Minal Khan's ability to style the ZARA dress in two distinct ways, both before and during her pregnancy, serves as an inspiration for women who want to embrace their individuality and feel beautiful at every stage of life. Her stunning looks demonstrate that with a little creativity and confidence, any outfit can be transformed into a statement piece that reflects one's personal style and celebrates the beauty of motherhood.