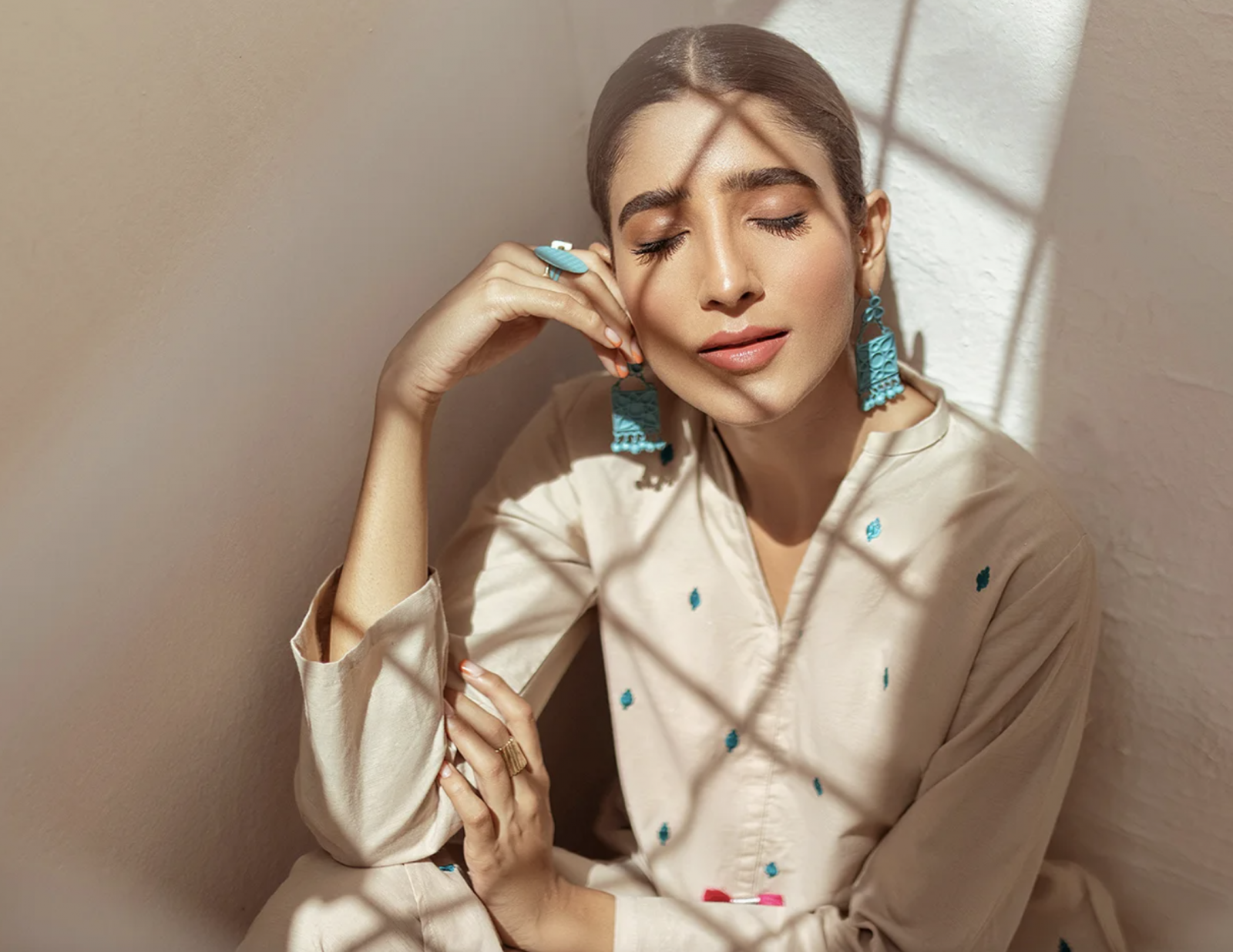 Let's take a journey through their experience hub.
Karachi, 3 December: Step into the world of a never seen before customer experience with Khaadi. The Khaadi Experience hub is making waves with its vibrant "Wild about You" concept. It's safe to say that we're witnessing history as Khaadi embarks on a journey of experimenting with its brand image. 
Their latest store in Dolmen Mall spread across 32,000 square feet, celebrates diversity and welcomes each customer with open arms, creating an inclusive space for everyone. Years of love and support from their customers led Khaadi to reciprocate the favour through their concept of "Wild about You". 
The store space is aesthetically designed with its creative hot spots for memorable, Instagram-able moments, including colourful artwork, loud prints, and fun props. Express yourself at the Glam booth, flaunt your confidence at the Hear Me Roar Throne, or grab a bite at the Khaadi Café. 
Khaadi's new chapter is an ode to thinking out of the box, as soon you step into the store it feels like anything but a Khaadi branch – in the best way possible. Other than indulging in fabric and trying out the new ready-to-wear and Khaas collections, customers can get accessories, as well as get their purchases gift-wrapped at the gift station. The self-service section helps you with quick shopping options, especially for those last-minute gifts. 
After you're tired of strolling around, you're in the mood for some food, right? Khaadi café has you covered not just for dine-in options but pre-packaged artisanal products that you can try out at home too. Now you can drink your cup of tea and buy it too! 
Anoushey Ashraf, Faiza Saleem, Aamna Isani, YBQ, Maleeha Rehman, Ayesha Chundrigar, and many other influencers and celebrities, attended the launch of this one of a kind store. Khaadi models Sadaf Kanwal, Rubab Ali, Zara, Baemisaal and many others were also present, donned in the current Khaadi winter selections, snapping away at their favourite new Khaadi hangout spot. 
"We have done it before and we will do it again. Khaadi and its team are changing the game of customer experience and retail shopping in high street fashion with the New Experience Hub" – Shamoon Sultan. 
In the new store, Khaadi has extended its vision beyond its clothing items, creating a brand that entails an experience rather than just shopping. They've provided ingenious, exciting areas and experiences, as well as enhanced customer service – if anything people are visiting just to witness the new additions for themselves. We're excited to see what future awaits the brand, as it steps into the realm of transforming the retail shopping scene with its Khaadi Experience hub.