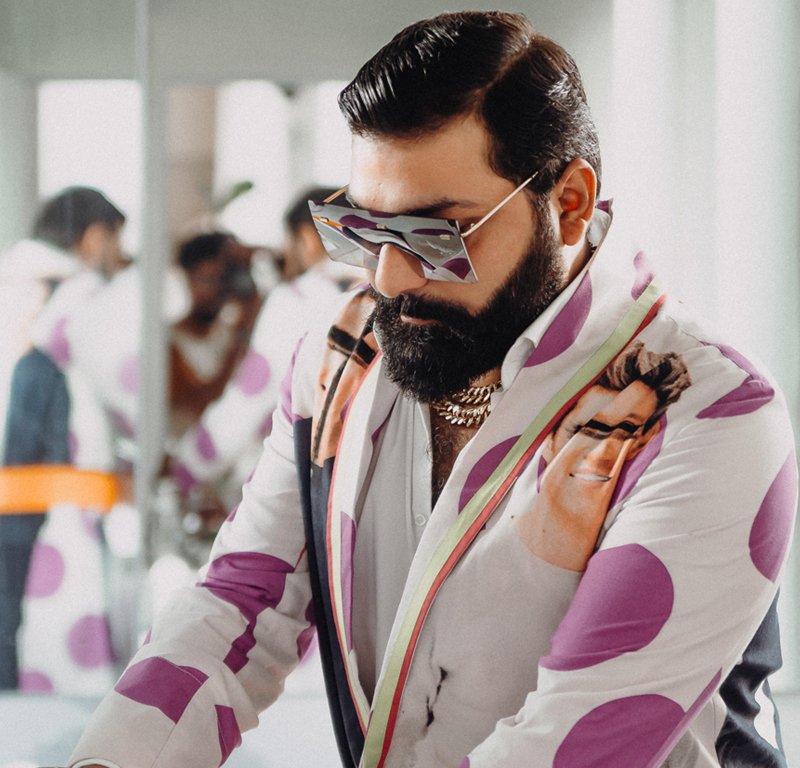 With his unorthodox approach towards fashion, Ali Xeeshan quickly became one of the most sought after names in the industry. Releasing collection after collection of stunning designs at an astounding pace, we're surprised we were able to pin him down for this interview! Here's what he had to say: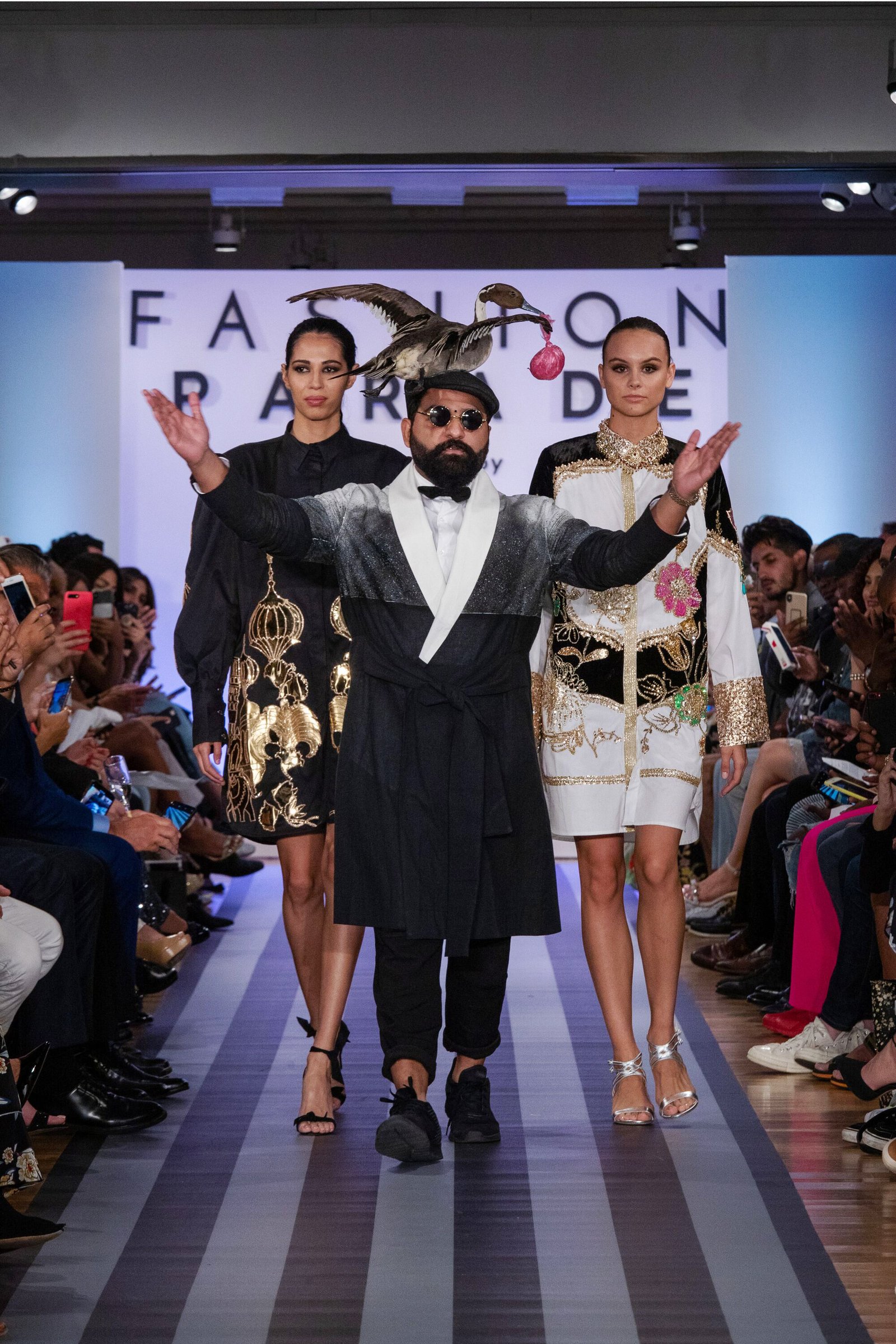 How long did you work on your collection for Fashion Parade Pakistan?
It took us a good six months. Sadia Siddiqui came up to us and she told us that it is going to take place in the Big Apple so we thought we could add elements that signify both New York and Lahore.  Hence, we decided to keep the silhouettes super contemporary but the techniques and surface development super desi and old school. We used a lot of sucha and gota made of gold wire, and the motifs were inspired by old Lahore. The Pakistani culture itself was the inspiration. We designed it in a way that women from all over the world could relate to it.
How do you merge fashion with social causes?
Fashion is the second largest business in the world so it surely has a lot of impact on us. I feel that we have a platform and through it, we should raise a voice and give something back to the society. I came across this article a few months ago about how plastic pollution is choking marine animals. That is when I realized the gravity of the problem. The models on the ramp were covered with beautifully curated plastic covers to highlight the issue of plastic pollution.
How would you describe your own sense of style in your design aesthetic? Is there is a link between the two?
Yes, as the name suggests – Ali Xeeshan Theatre Studio. I always have theatrics in mind, I am a storyteller. I like to tell stories through my own wardrobe and that reflects in my creations as well.
What makes this collection different from the Ali Xeeshan Brand?
There is a vast difference. We have been doing formals and bridals primarily, but with this one we have pushed the envelope and made white button down shirts, which has a wider global appeal.
Tell us a little about showing at Fashion parade in New York. What kind of response did you receive from the audience?
Oh, it was overwhelming at the beginning! The venue was prestigious and the backstage was immaculate. I still get goosebumps when I think of the response. When I came on the ramp, these bloggers and fashion editors gave us a standing ovation. They admired the comfort and how relatable the pieces were. At the same time the dramatic effect of the bird eating plastic was a tearjerker for many in the audience. It was an eye-opener for the crowd.
Any memorable disaster during the week?
Taking that bird through the customs to New York caused quite a commotion!
How would you describe the evolving world of fashion in Pakistan? Where do you see your brand in 5 years?
The Fashion industry in Pakistan is growing rapidly. Lately, we have been gaining a lot of international attention. Due to the eComm sector, it has opened new opportunities and Pakistani clothing is now accessible. In 5 years, I would like to see our outlets in fashion capitals around the world.
What are your future plans for the label?
At Ali Xeeshan Theater Studio, we believe creativity has no boundary. We plan to get into home accessories. You never know, we might be making your towels tomorrow!
What advice would you give to your younger self?
Make more mistakes!