Hussain Rehar's 'Daughter of the Moon' Collection has Arrived Just in Time for Summer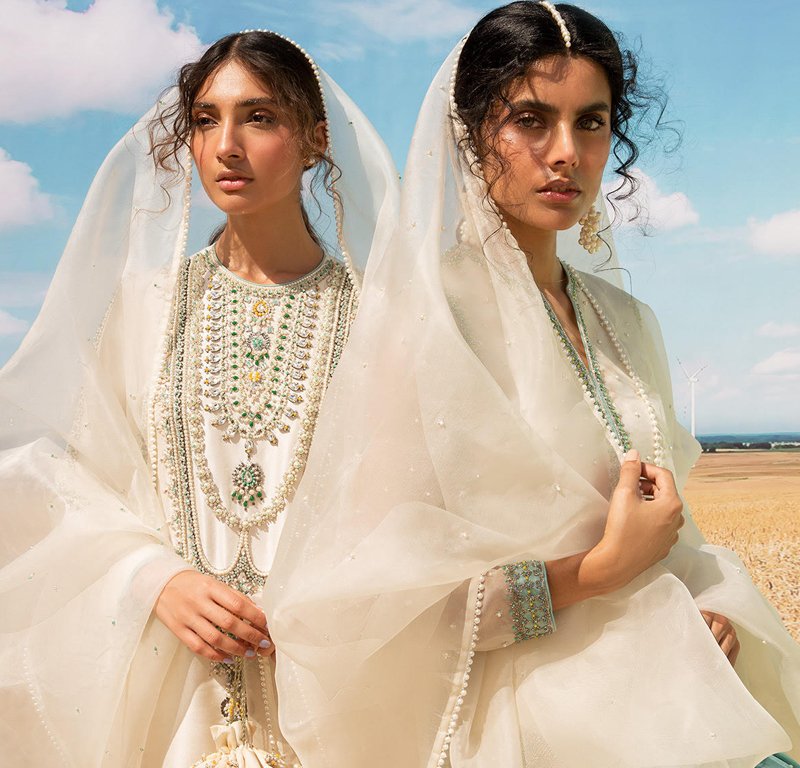 Summer is here, and so is Hussain Rehar's new collection. This time, the ace designer has come out with a revamped blend of traditional and modern, aptly titled "The Daughter of the Moon". This unique collection is different compared to his past works and the philosophy behind it hits home .
First off, the clothes are loose and airy, making them perfect to battle the heatwave that is May 2020. The blend of pastel colours with the simplicity of the flowing lines of the dupatta that match ever so very subtly, make the 16-design line up call out to you. The collection is the epitome of peace and tranquillity, which is much needed considering the mounting anxiety of the pandemic and the excitement of Eid hanging over us.
That said, this luxury pret range is exactly what you've been missing. The pastel colours offer a light, but not too light, bright but not too bright hue to match the sheen of the pearls, so very delicately strung along with the flow and fall of the garment. Hence, the name of the collection, 'Daughter of the Moon'. The soft glow of this colour palette makes the clothes sing with an elegance few other designers can match, all the while retaining the tenderness of a cool breeze, much to the liking of our divas in this intense heat.
Moreover, the clothes have an easy breezy fell to them, visually as well as in how they're stitched. For the most part, the fall of the bottoms has a flow which allows the clothes to move freely and not cling, which is much needed in this heat. This weightless feel accentuates the serenity of the whole ensemble even further, adding a touch of sophistication, making the colours and the textures of the material stand out even more.
To top it all off, the accessories have the same pastel hues to them, which were very meticulously procured to match the glowing opalescence of moon-like vibes of the entire range as opposed to just the dress itself. Sticking to the idea of the traditional mixed in with the modern theme, there is a handheld pouch, as well as a hand-bag lined up.
All in all, the boot-cut pants, the sea-foam green and ivory colours, the organza dupattas and the silk shirts are combos to die for. Since you can't catch the new collection in stores, find it online on Hussain Rehar's Instagram page or order your favourites through their official website.