Hautest New Opening: House of Mir Babar
The bloom of spring in Karachi was synchronized with the doors of luxury formals brand for men, House of Mir Babar. As fashion makes a return to the ramp and mega fashion houses prepare to put the pandemic behind them, the newest entrant takes this opportunity to bring an elite range to the ever-evolving market.
Founded by entrepreneur Syed Mir Babar, the CEO of "S. Mir Group of Companies," a luxury menswear brand is a feat added to an impressive list. House of Mir Babar brings a twist to the classics, contemporary meets traditional, comfort meets timeless style kind of a wearables range for the younger demographics building a wardrobe with attention to detail. A line that will spoil men for choices with a well-developed taste for quality fabrics, modern designs and custom tailoring.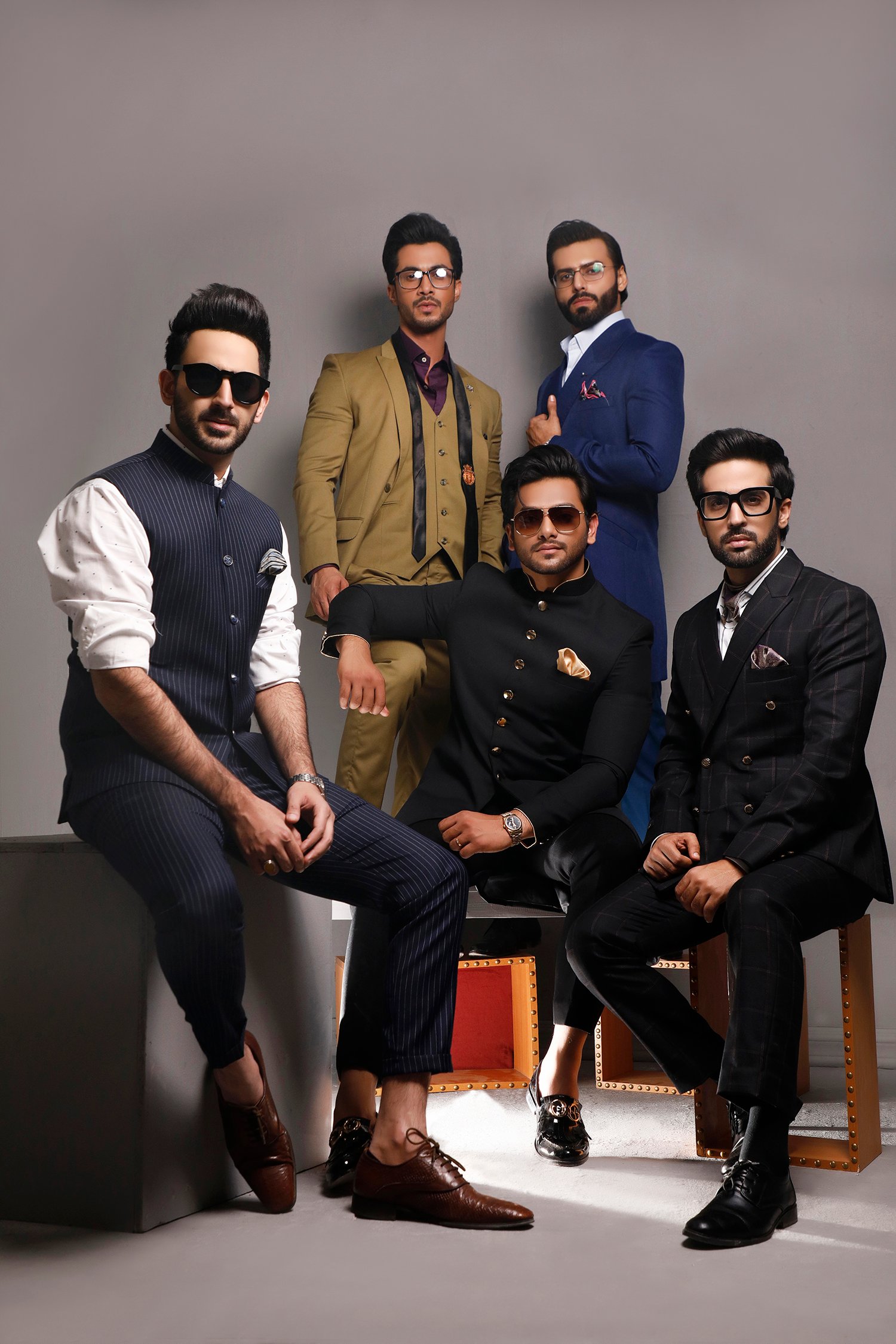 Filling the gap in luxury menswear that seek out the finesse and quality of international brands, House of Mir Babar seeks to create a homegrown establishment that will meet the demand of superior quality with local craftsmanship. The brand has reserved its exclusivity to creating custom tailored articles ranging from blazers, vests, 3-piece formal suits and keeping the traditional edge alive, sherwanis. It's exclusive embroidered logo on the breast pocket will be the new symbol of luxury, high-fashion and class.
The new entrant of the fashion world is an amalgamation of cultural style with a modern outlook
offering minimalist and high impact attire, often looking back to the timeless fashion of the glittering 80s for inspiration. It lays its foundation with attention to detail, which is essential for refined look that the modern gentleman needs.
It's custom tailoring intends to teach the young male how imperative it is to define and embody your personal style statement to deliver a lasting impact and adhere to your own standards every time. House of Mir Babar offers just that, a lasting impression with high standards for every occasion. From dressy Sunday brunch to a dapper groomsman look, you've got a new luxury standard to aspire to.
Founder of the emerging brand, M. Babar says that Pakistan's notable fashion scene that is constantly developing and evolving to cater to fashion demands locally and internationally, has the full potential to reach new heights in terms of male wearables in the formal or corporate setting. He intends to cater to the niche that needs a modern twist to traditional elements with supreme quality and showcase Pakistan's growth and talent across all divisions of the fashion world.
Understanding the influence of the rapidly growing fashion industry and integrating his entrepreneurial experience and learnt skills, M. Babar is set to create a value-added brand that caters to international standards of men's tailoring with customer service to match.
Locally sourced artisans and an age-old craftsmanship in custom tailoring men's formals shines through in House of Mir Babar, fashion's new favorite.