Kinza Hashmi, the talented Pakistani actress, recently graced the Sunday Times Digital Cover in a stunning silver attire by Erum Khan Couture, and there's no denying that she looked absolutely glamorous. Dressed in a long bodycon dress, she exuded elegance and sophistication, capturing everyone's attention with her impeccable sense of style.
The silver dress beautifully hugged Kinza's figure, highlighting her curves in all the right places. The design emphasized her slender waistline, creating a mesmerizing silhouette that oozed confidence and allure. The intricate embroidery on the dress added a touch of glamour and sparkle, making her shine like a star. What truly made Kinza Hashmi stand out was her impeccable choice of accessories and makeup. She paired the silver dress with delicate silver heels, further enhancing the overall elegance of her look. Her hairstyle was kept simple yet chic, with her luscious locks cascading down her shoulders, framing her face and adding a hint of softness. The jewelry from Rema Luxe was standing out!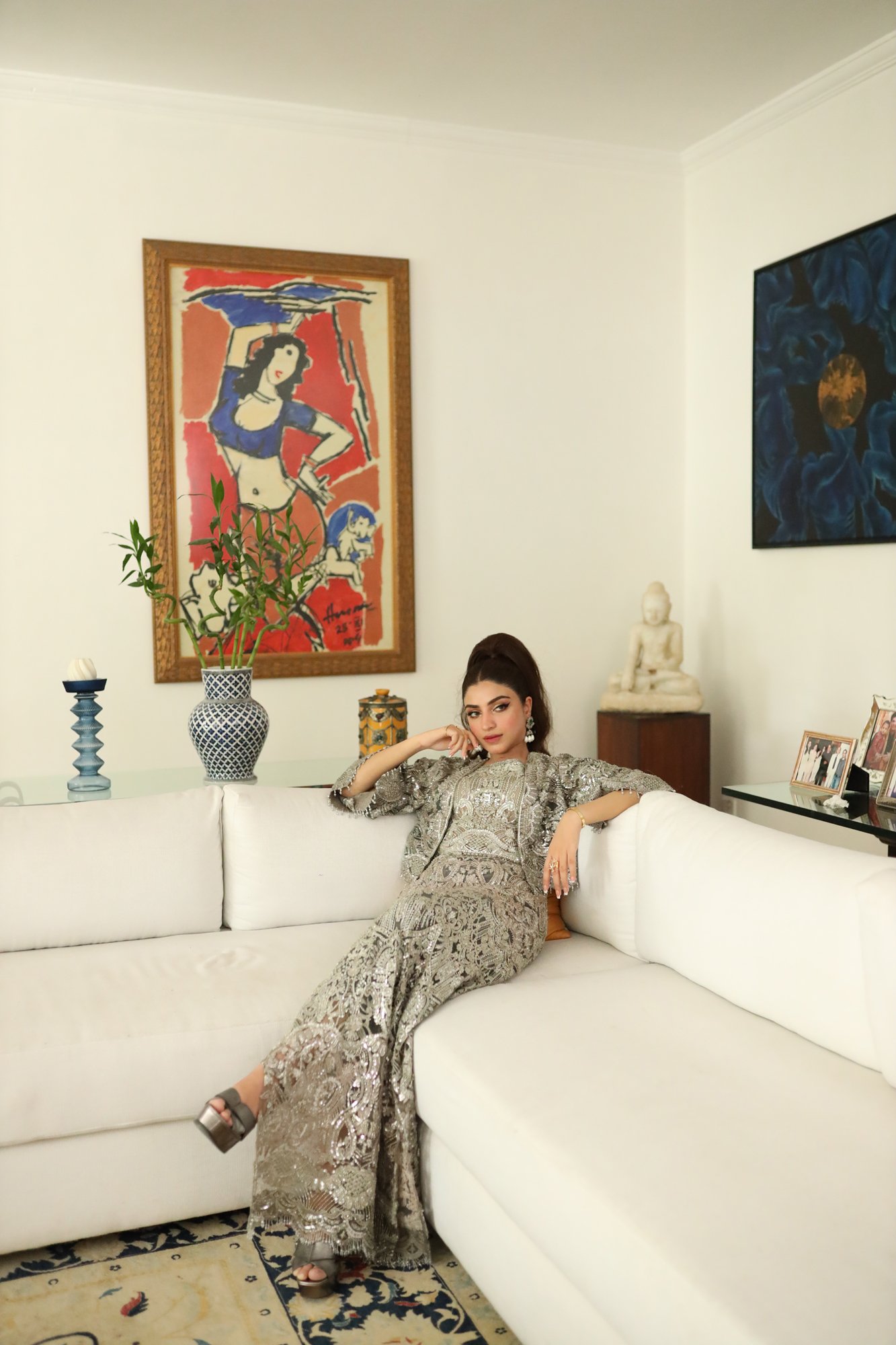 Kinza Hashmi's choice to don the silver attire by Erum Khan Couture was truly a wise one. The dress perfectly suited her, reflecting her vibrant personality and exquisite taste in fashion. Moreover, it showcased her confidence and ability to carry herself with poise and grace. Her glamorous appearance in the silver dress undoubtedly left a lasting impression. In a world of ever-evolving trends, she proved that classic elegance and timeless beauty never go out of style. We can safely say, she made it to the best-dressed list!