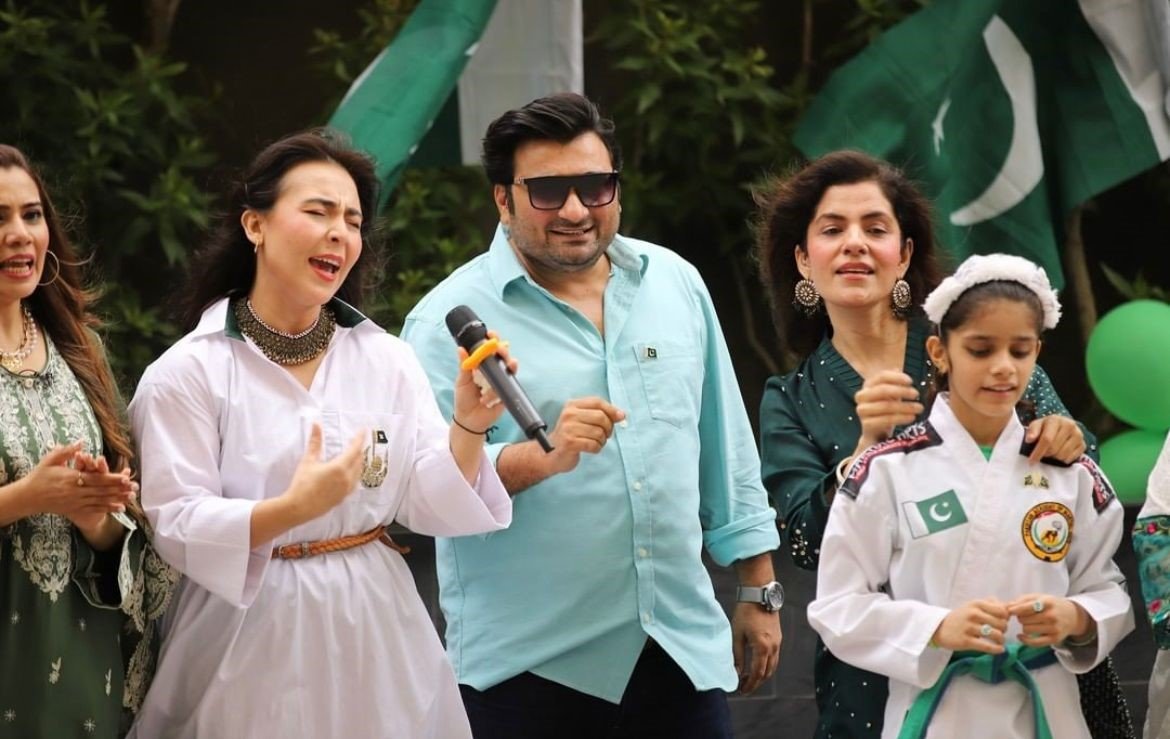 Inclusivity was undeniably the theme this Independence Day as several fashionistas wore all white to highlight minority inclusion in Pakistan. However, two specific outfits made their way everywhere! Leading ladies and fashion influencers adorned Mariyam D Rizwan's white kurtas and sherwanis which made waves on social media this 14th of August for being the go-to ensembles that represent the modern Pakistani woman.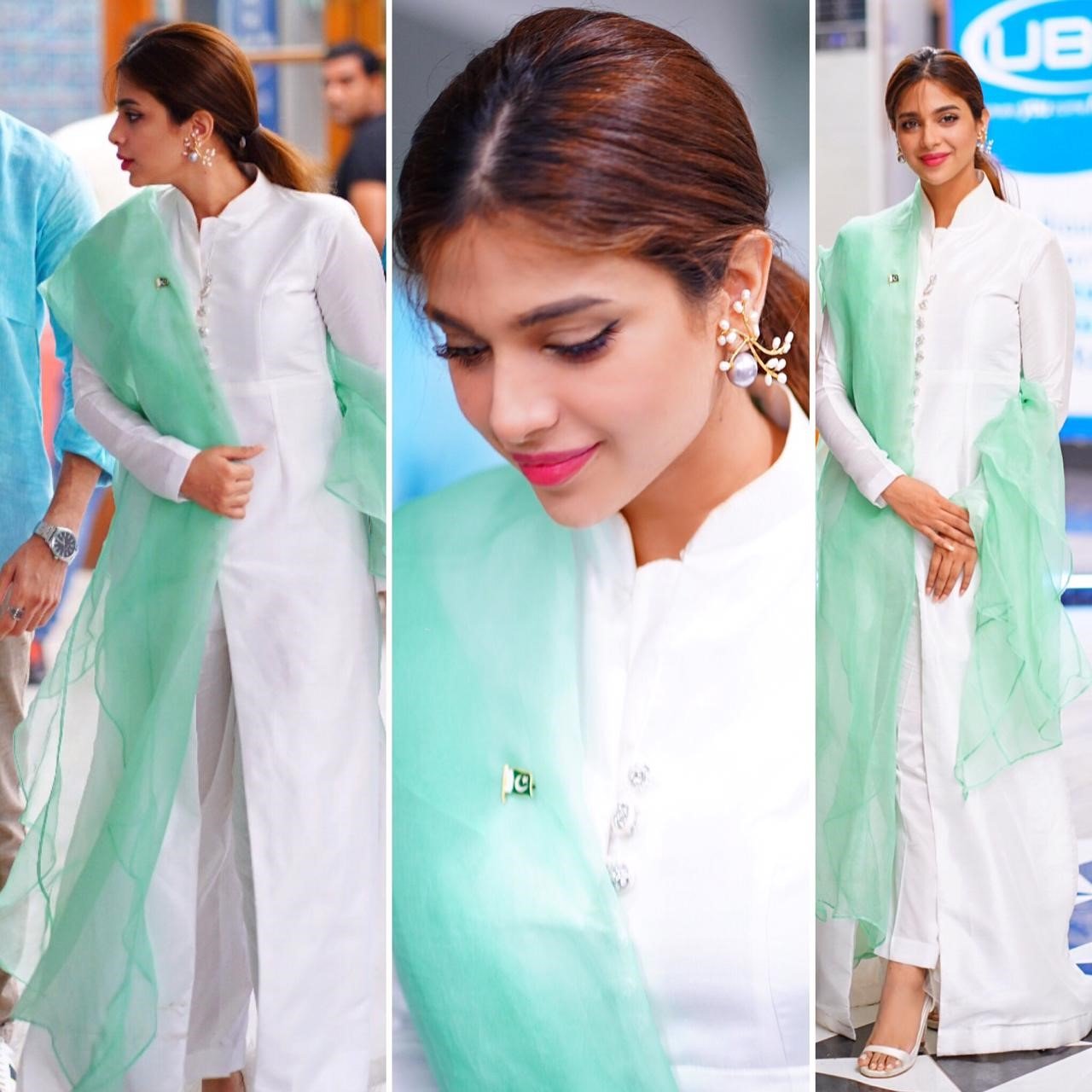 Among the stars who wore the outfits were notable names such as Sonya Hussyn, Sidra Iqbal, Sharmila Faruqi, Natasha Baig, Hajra Yamin, Shazia Naz, Pheby Haroon, Fatima Hasan, Aneela Murtaza and Nida Yasir amongst others. The all-white, button-down sherwani looked super sophisticated. While Sonya Hussyn put on a statement jacket over her sherwani, Natasha Baig opted to style up her suit with a belt. Others wore bold jewelry and pinned flags to highlight their own personality.
The rest were dressed in plain white kurtas which were detailed with delicate moon and flag embellishments on the pockets. It was simple and trendy, and that's what made it stand out. The internet was buzzing with enthusiasm over this outfit and rightfully so!
Minimalistic and graceful was the vibe the day. The outfits were particularly tailored to each persons unique style which exactly why they looked so good!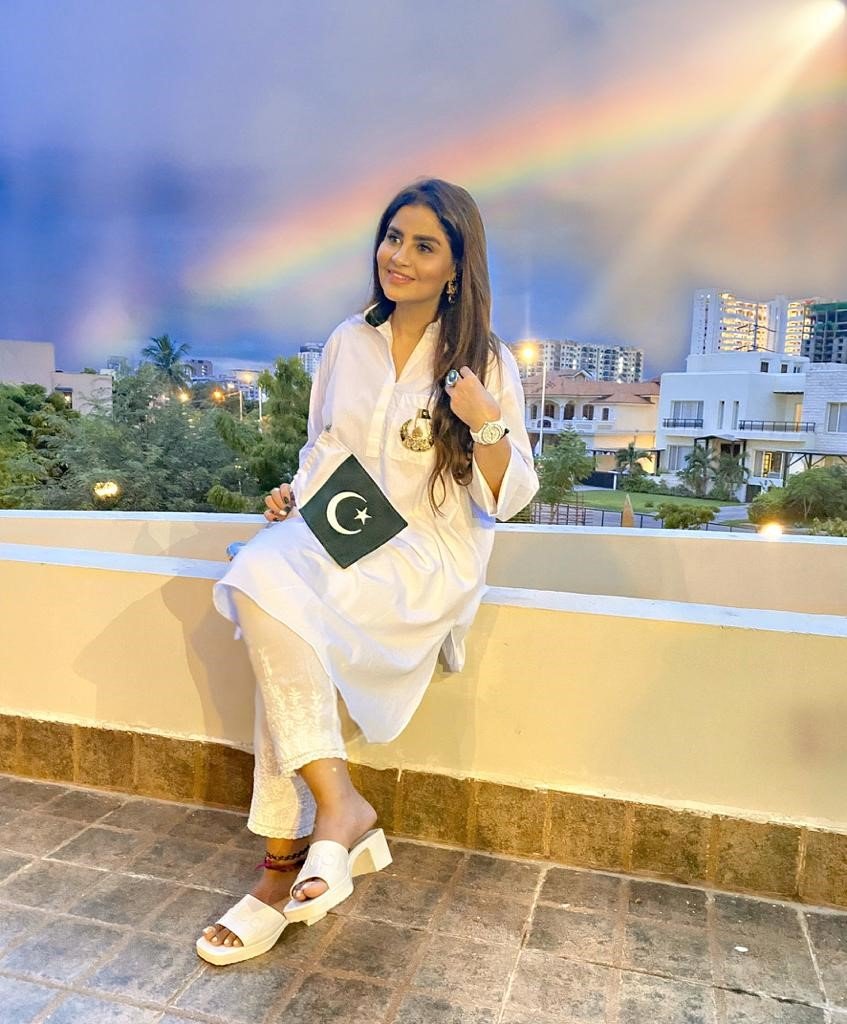 We couldn't get enough of the patriotic spirit and the unity among all the women and absolutely loved that they added a personal touch to all the ensembles.
Mariyam D Rizwan's brand has always been about diversity and inclusion in all of her collections. Considering so many notable women from different walks of life wore her outfits this 14th of August, it's safe to say everyone wants a piece of her designs!