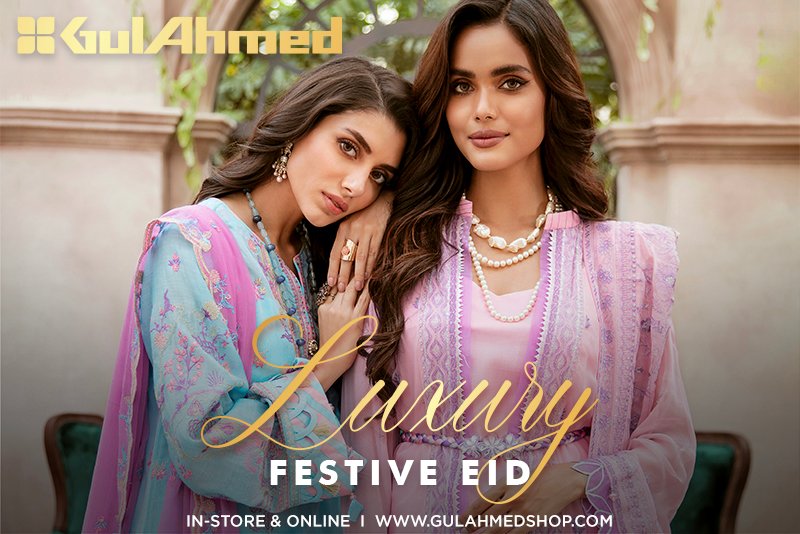 With the month of Ramadan well underway, we all know that Eid is just around the corner. Unlike the last two years, Eid this time around is going to be big on familial gatherings. The spirit of celebration will be sky-high. With the pandemic finally taking the back seat, Eid milans are back on the table and you know what that means, right? Figuring out Eid looks because no more zoom meetups! 
To add the element of festivity to your Eid this year, GulAhmed is the brand that you can count on! The brand, like every year, has dropped its Festive Luxury Collection which is bound to be a source of delight for all. From classy silhouettes to scintillating craftsmanship, the fashions are a joy to wear for every woman. 
Just in time for you to shop your Eid looks, we bring to you a sneak peak into this fabulous collection. To give you a feel of what the collection is all about, here are our favorite looks from the unstitched Eid drop.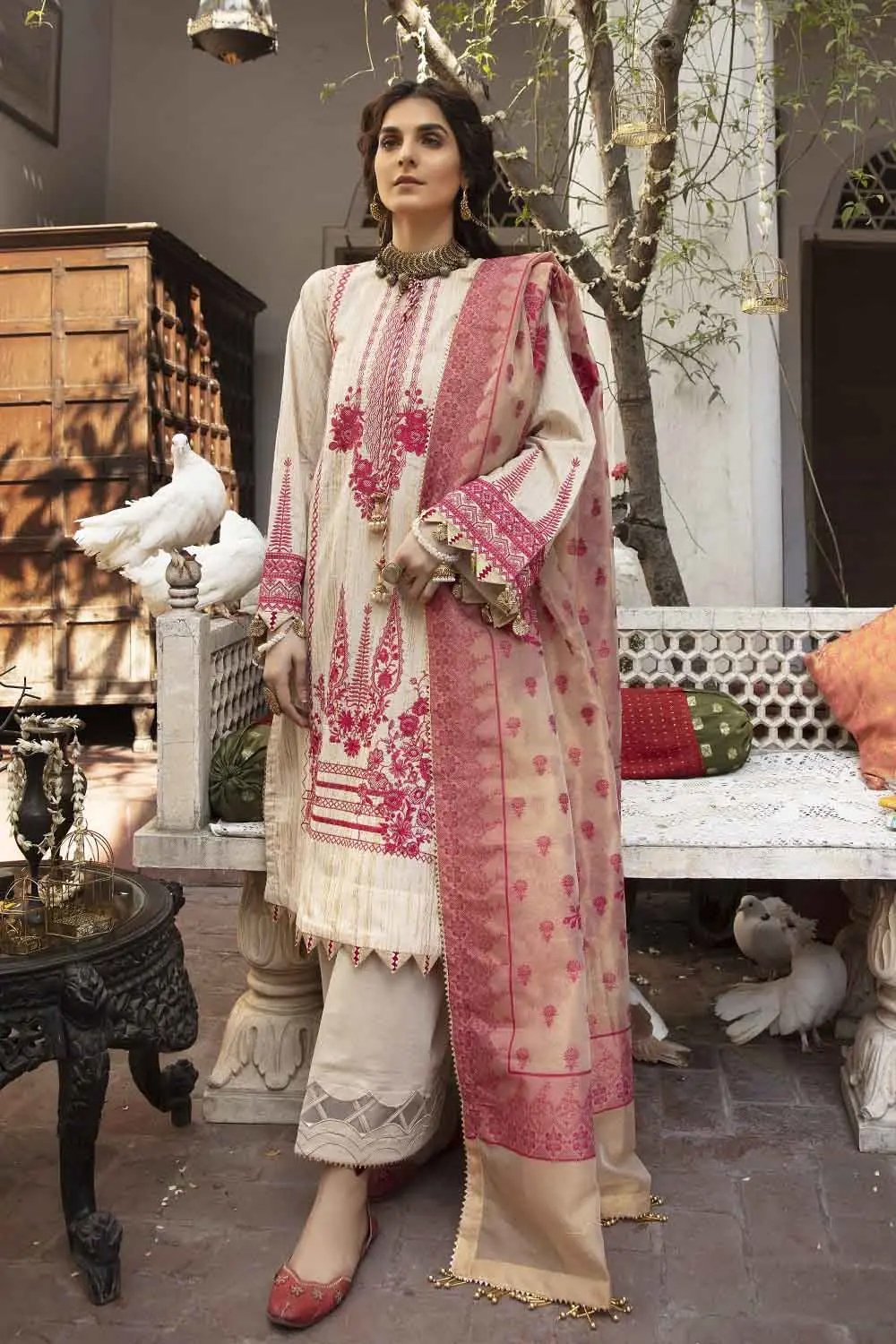 We can't seem to get our eyes off of these two stunning suits from their Festive Luxury Collection. With its smart mix of vivacious and soft colors and fine embroideries on the season's favorite fabrics, the collection has a selection of stunning statement-making looks.  
The brand has always been a front runner when it comes to unstitched festive wear. From people who like to dress up on Eid like there is no tomorrow, to those who like to keep it simple yet elegant, GulAhmed has something on offer for everyone. Their Festive Luxury Collection stands tall, way ahead of the crowd when it comes to sophistication and fashion-forwardness. 
When it comes to edgy yet classy festive wear, GulAhmed's Festive Luxury Collection has been somewhat the talk of the town. So, sooner or later it was bound to catch our attention. And better early than late in this case because we all know how early all the tailors get booked. 
This is an edit of unstitched suits that promise to stylishly elevate your look for Eid. After going through the collection on their website, trust us when we tell you, the outfits are spectacular pieces of creativity that will warrant a second glance at all the Eid parties you are invited to. 
It's always better to shop for Eid ahead of time and even more hassle-free when you can do it online from the comfort of your home. We suggest checking out GulAhmed's latest Festive Luxury Eid Collection right now so you can spill the tea on the newest festive wear to your friends before everyone else. 
Happy shopping!