Pakistani Celebrities make a statement wearing breathtaking beautiful attires by leading Pakistani designers. Saboor Aly and Kubra Khan style a gorgeous outfit by Kanwal Malik according to their own style sense and we can't seem to take our eyes off them! Both the beautiful actresses look absolutely ravishing wearing the alluring number by the designer who recently opened her new flagship store. Here's how both Saboor Aly and Kubra Khan styled the outfit and who wore it better!
Kanwal Malik
Kanwal Malik's striking red number is a vision to behold. The gorgeous cherry red outfit is beautifully embellished with fine details and exquisite embellishments that make it a must-have piece for wedding festivities. It includes a heavily embellished shirt paired with churidar. Moreover, the dupatta is also heavily adorned with gorgeous detailing. The plunging neckline at the back along with the tassels makes it a magnificent piece to get your hands on!
Saboor Aly
Saboor Aly styled the gorgeous number by Kanwal Malik for Eid. She gracefully styled the shirt and churidar reminiscing the traditional vibes. The intricate stonework in a traditional color makes a beautiful combination and results in a striking piece that one cannot resist. It is the perfect outfit for wedding festivities or events such as Eid as the beautiful color along with fine details makes it a festive attire that gives a secretly dressy look. With traditional jewelry, Saboor amplifies her look and offers great inspiration to style the outfit.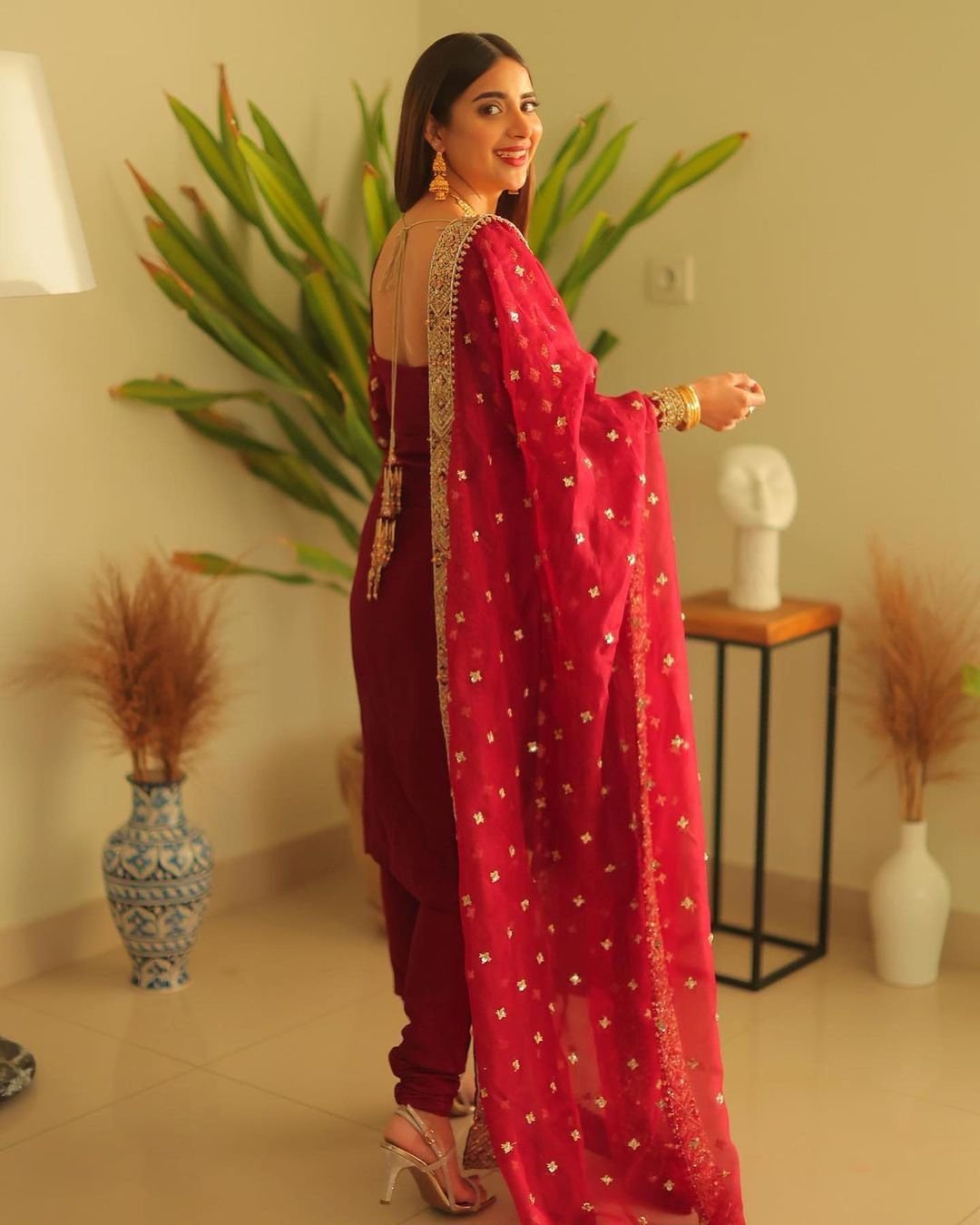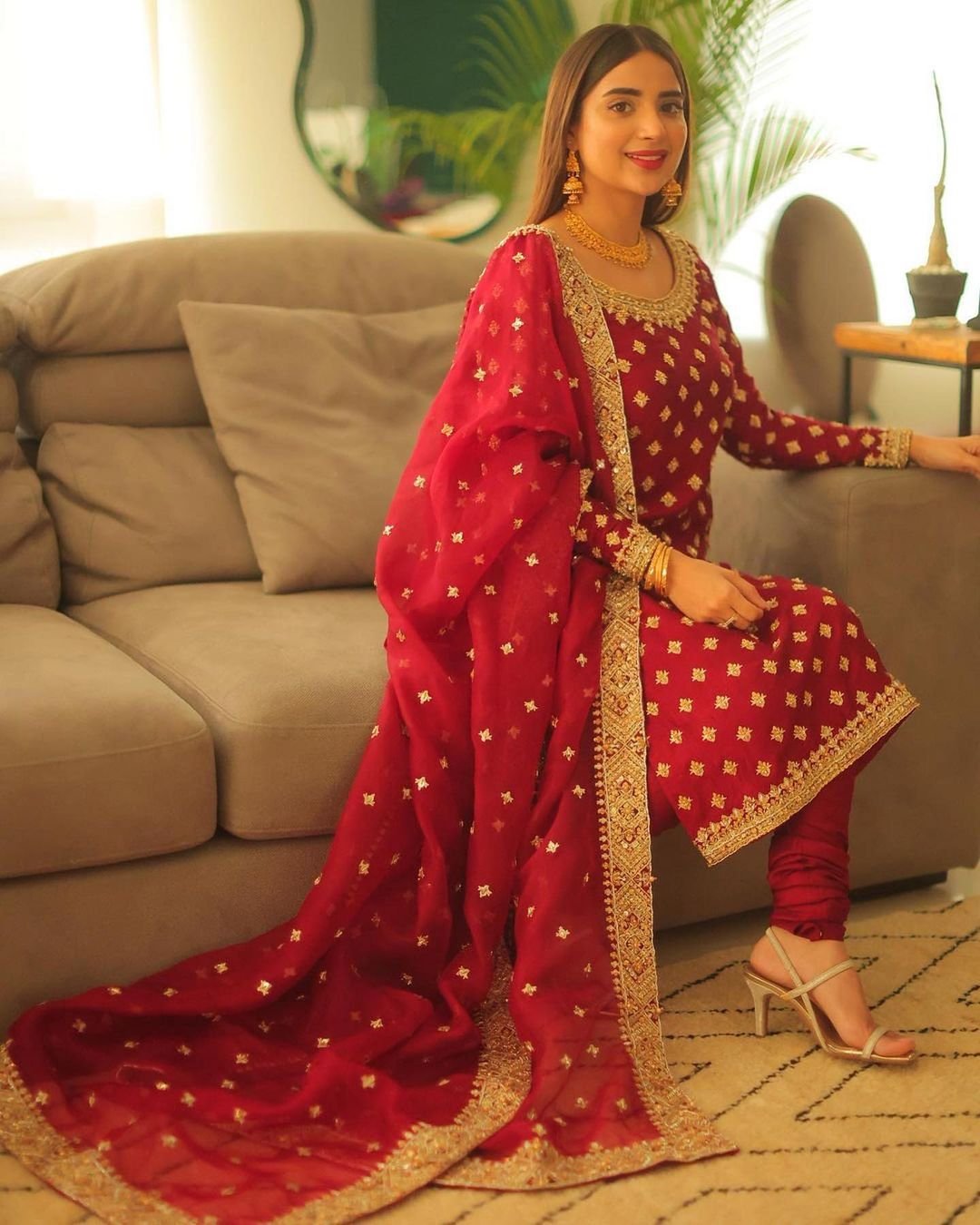 Kubra Khan
Kubra Khan wore the gorgeous dress at the launch of the new flagship store of the designer. She also styled the outfit gracefully and fulfilled the purpose that the outfit seemed to convey. The cherry red color is a must-have as it immediately makes one fall in love with it. The churidar is a beautiful trend to continue today as it not only looks elegant but it also brings back the traditional vibe. Kubra keeps the overall look lowkey with minimal jewelry but looks equally stunning. This shows the beauty of the outfit as it can be carried in a completely traditional way giving off desi girl vibes. At the same time, the outfit can be styled in an elegant way with minimal jewelry and subtle hair and makeup.