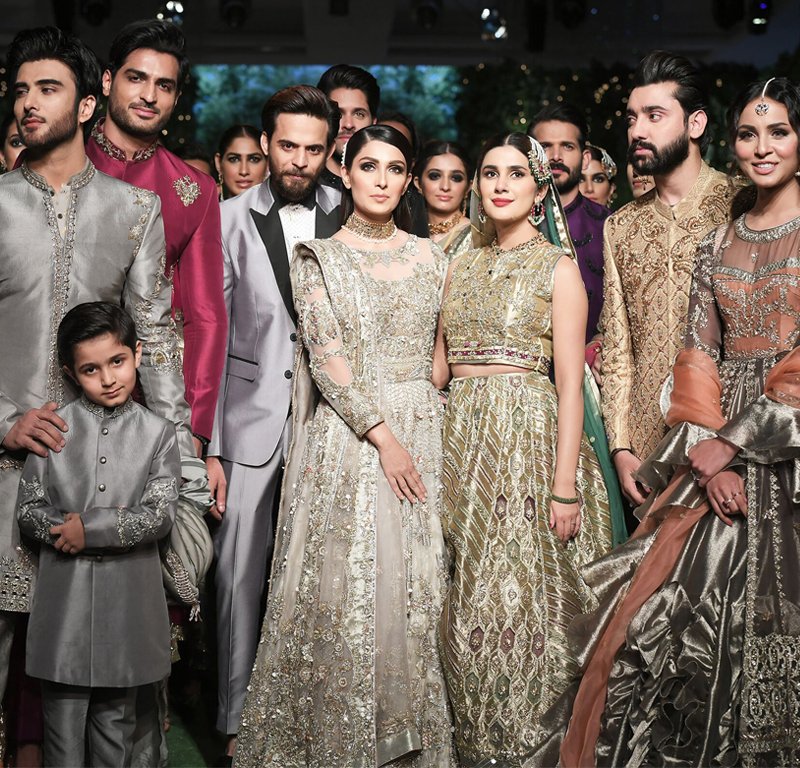 Its been over a week since the PFDC Loreal Bridal Week concluded and this installment of the famed fashion show saw a number of designers bringing their uniquely crafted expressions to the ramp, including the enigmatic Faraz Abid Sheikhu, the one-man show behind FAS Design Studio!
The designer was given a challenging day 3 slot with a lot of expectations pinned from the
glitzy glamourous fashion fanatics attending, and boy did FAS deliver! As many as six fan-favorite celebrities graced the ramp for FAS Design Studio, including Imran Abbas, Ayeza Khan, Nimra Khan, Kubra Khan and singer Amanat Ali Khan giving a live performance during his walk!
A perfect blend of eastern and western bridal inspiration comes together in Parwana e Husan, that features classic sherwani's, waistcoats and turbans for men. As well as ball gown silhouettes, shararas ghararas, and pleated peplums for women. He showcased a wide range of bridal ensembles from his latest brainchild, Parwana e Husan,
which is a well-balanced representation of the desire of the modern bride and groom for the perfect wedding ensemble. His show featured more showstoppers than any other designer over the course of three days. The collection takes pride in attention to detail by using the delicate luxe fabrics with floral fiesta created with 3D fluorites and micro-pleatings with myriad fabrics and bright ornate embellishments to render a decadent tale of past
royalty time-travelled into modern times giving their work an individualistic identity.
See Also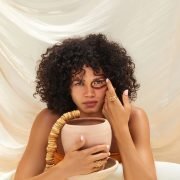 The ensembles were paired up with classy, sparkling bridal jewellery by Zaheen Kamran and
Noor Jahan Jewels. The show received great appreciation from the fashion glitterati present and concluded with
the designer himself Faraz Abid Sheikhu on the ramp with his variety of designs featured by
the many models and showstoppers dressed in Parwana e Husan!