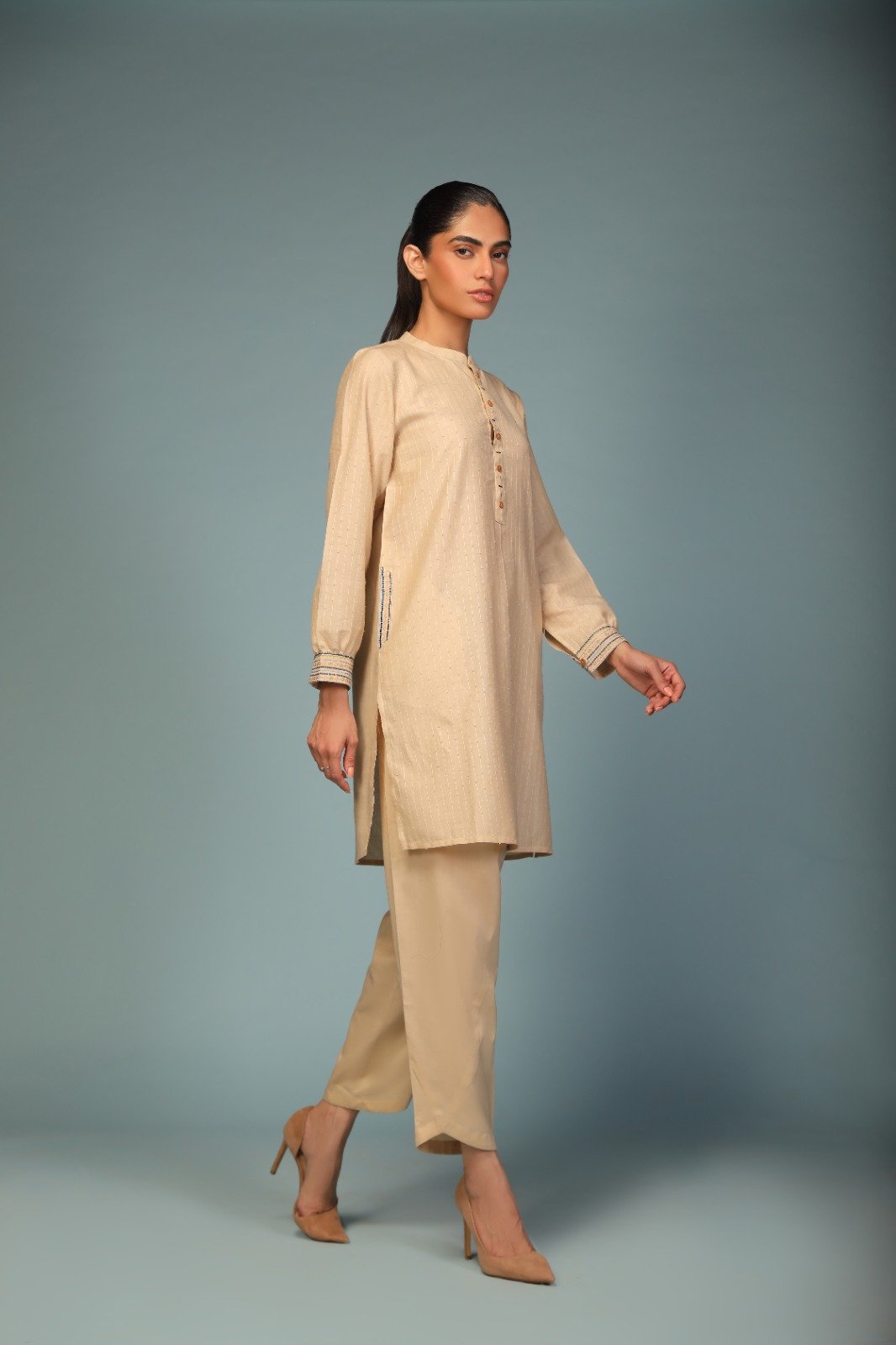 Introducing SAHAR's: top-notch clothing for exclusive women's wear. Dive into a thoughtful selection designed to improve your personal style. Discover the perfect blend of luxury and fashion, all under one roof.
At saharonline.pk we are dedicated to embellishing your wardrobe with our hand-picked accessories. Find a range of products designed just for you, demonstrating our commitment to timeless elegance and a contemporary feel. Welcome to the world where quality meets style.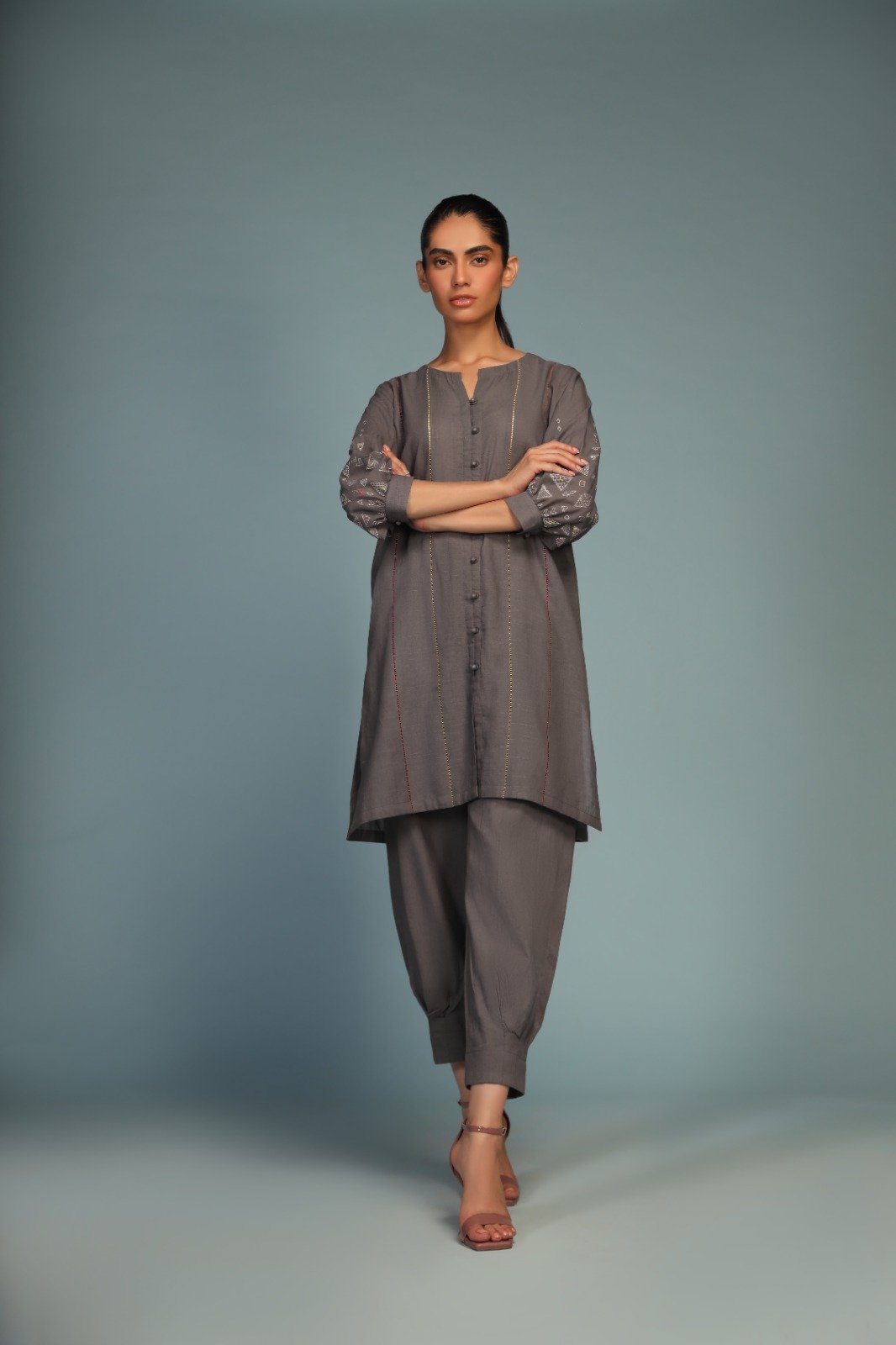 Elegant and sophisticated, our dark grey color coordinate sets are a true standout. The balloon-styled sleeves are adorned with mesmerizing "abstract triangle" motifs, complemented by delicate stitching accents. These sets are impeccably paired with stylish pleated pants, creating a harmonious blend of modernity and subtlety.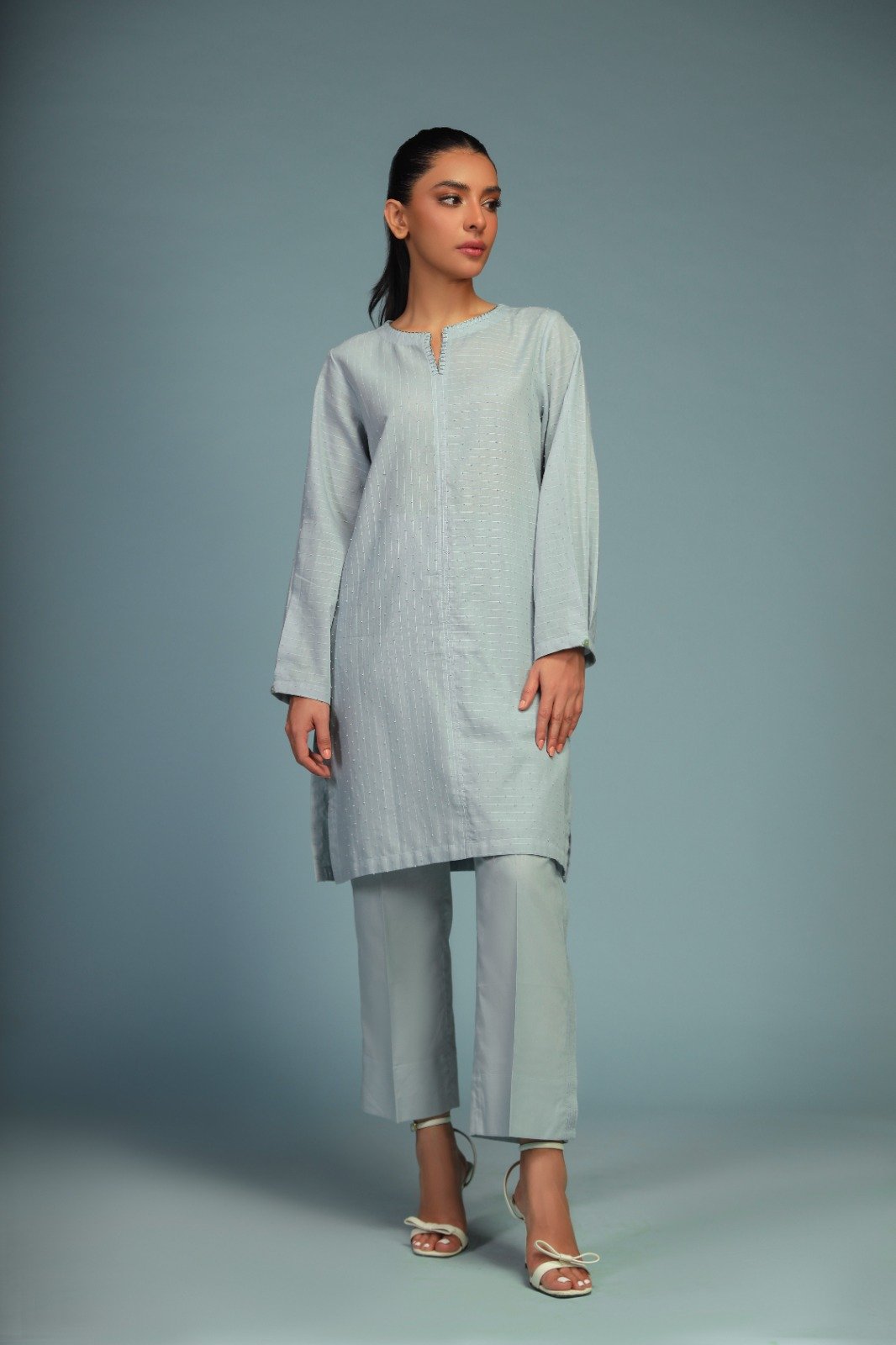 Our light blue 2-piece sets exude effortless charm. Highlighted by a V-shaped neckline and bordered with meticulously crafted blanket stitches, these sets also showcase exquisite embroidery along the back, adorned with pin-tuck accents. The pants are equally adorned with matching embroidery, completing a harmonious ensemble of tasteful details.
Discover our exquisite peach-coloured 2-piece, graced with stunning floral embroidery in an elegant off-white hue. The spread collar and bell-bottom sleeve edges are adorned with this intricate floral detailing, adding a touch of timeless beauty to the ensemble.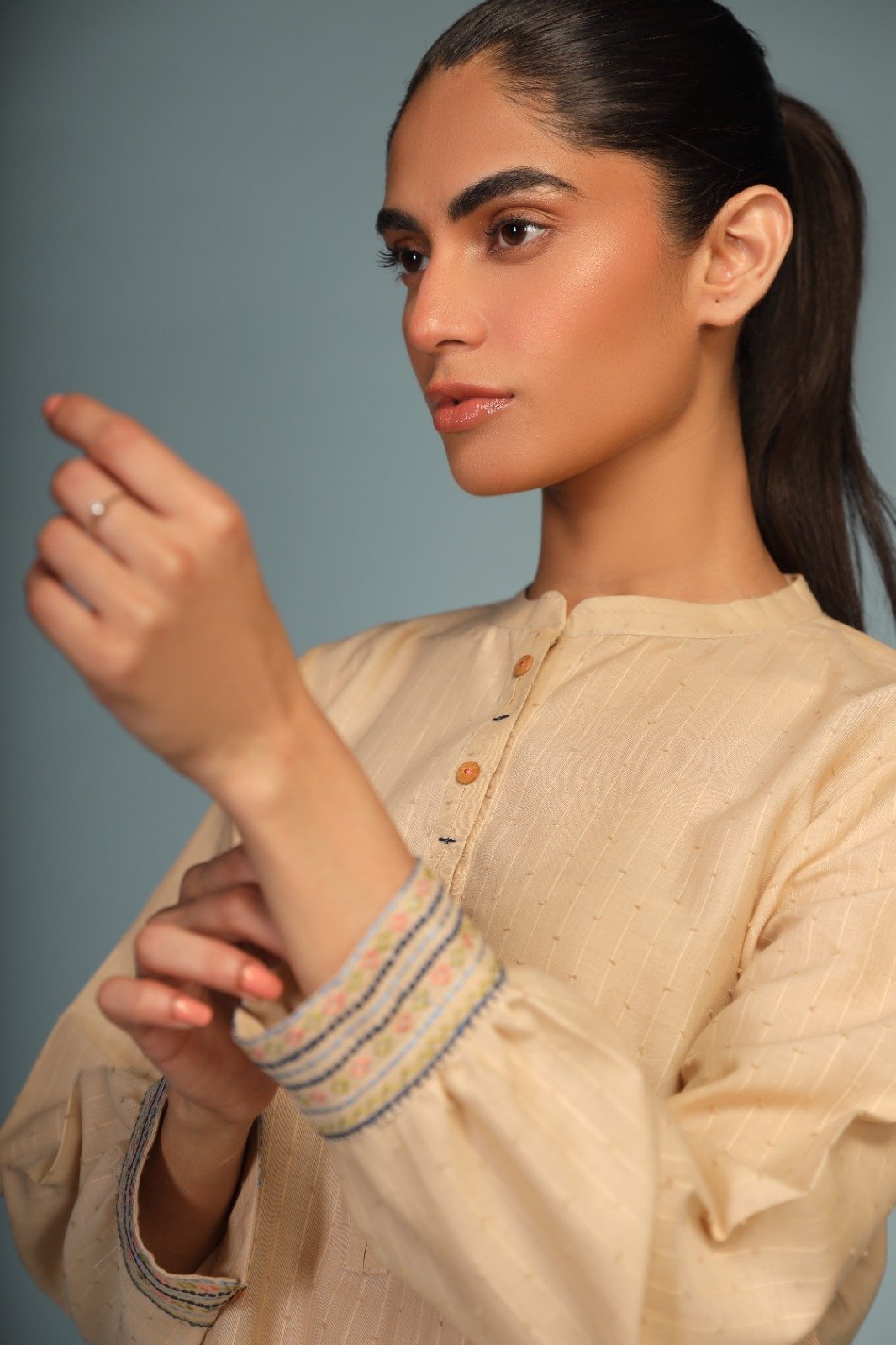 In summary, our refined beige 2-piece ensembles showcase meticulous embroidery in a range of blue, green, and pink hues, embellishing the cuffs of the sleeves, neckline placket, and side pockets with impeccable colour detailing. These enhancements blend seamlessly with the intelligently crafted pants, culminating in an outfit that emanates elegance and sophistication, drawing eyes with its entrancing charm. When it comes to infusing contemporary trends with timeless grace, our brand's designers possess an unparalleled mastery, exemplified by this modern take on coordinated attire in varying shades of blue.