Coronavirus has Given Way to an Unfortunate New Fashion Trend: Bridal Face Masks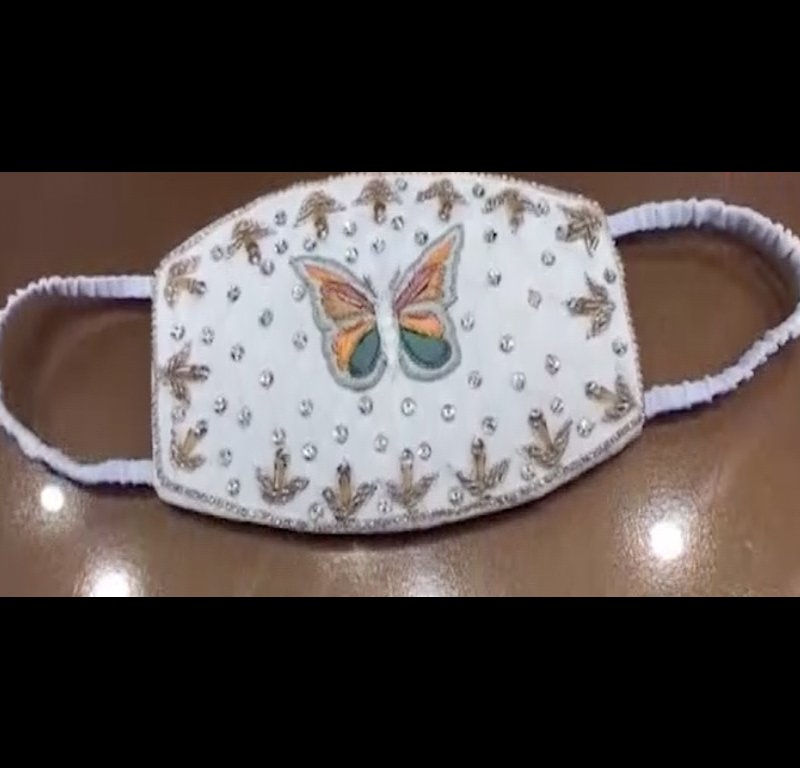 What in the world!?
A clothing store in Peshawar called Zarri Palace has had an abundance of orders for, wait for it, bridal face masks!
Instead of postponing all things wedding related, brides and their families have resorted to having matching face masks made for their big days.
According to the video above, each mask takes up to 2 days to prepare and is hand embroidered with qora, dabka, crystal and lace. The masks are priced between 3000 to 4000 rupees.
Apart from the fact that you will look incredibly odd wearing a face masks on your big day, it is also incredibly dangerous to hold large events such as weddings where huge crowds gather. Please follow government and WHO orders of self isolation and avoiding public gatherings to flatten the curve and reduce the spread of Coronavirus in Pakistan. Starting off your married life by endangering thousands is not the way to go.