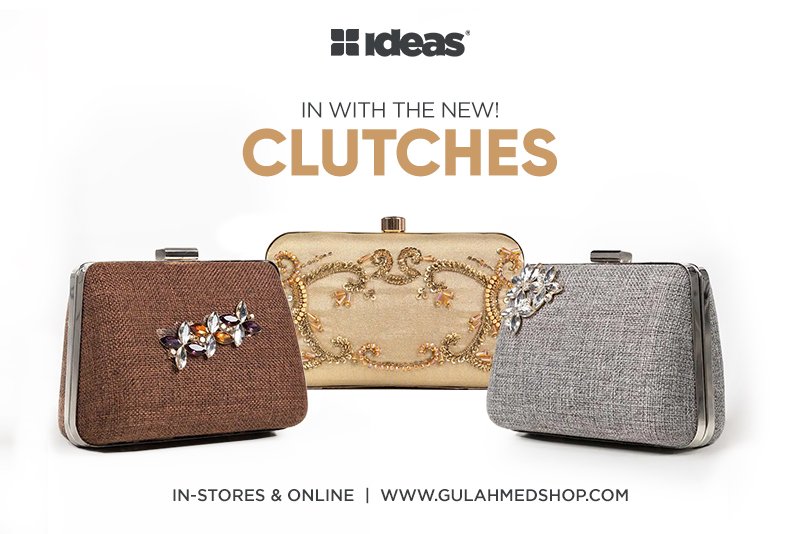 Whether for a wedding, a formal event, or a vacation, the best clutches warrant a place in your wardrobe. We often tend to look at these small purses as occasion-only, one-trick ponies but in reality, they pack major style punches.
Some offer far more versatility than you'd expect and can easily switch between your day and night looks, while others are striking objects that serve as conversation starters every time they're worn—think party-ready clutches, novelty shapes, and jewel-like embellishments.
At the risk of stating the very obvious, but with our newly packed social calendars of parties and weddings nearly every weekend, many of us are confronting the fact that our evening wardrobes are devoid of options in terms of bags. Worry not as Ideas newest drop of clutches has an array of options available for us to pick and choose from.
A Touch of Shimmer!
Party clutches are among the most sought-after wardrobe must-haves regardless of the season. So, go big with charming adornments like dazzling pearls, crystals, and metallic touches. Case in point are these two clutches topping our shopping list.
This clutch with mehsuri fabric finish comes in a sophisticated copper color. The fanciful handwork with beads and sequence detailing on the front will be a conversation starter for sure.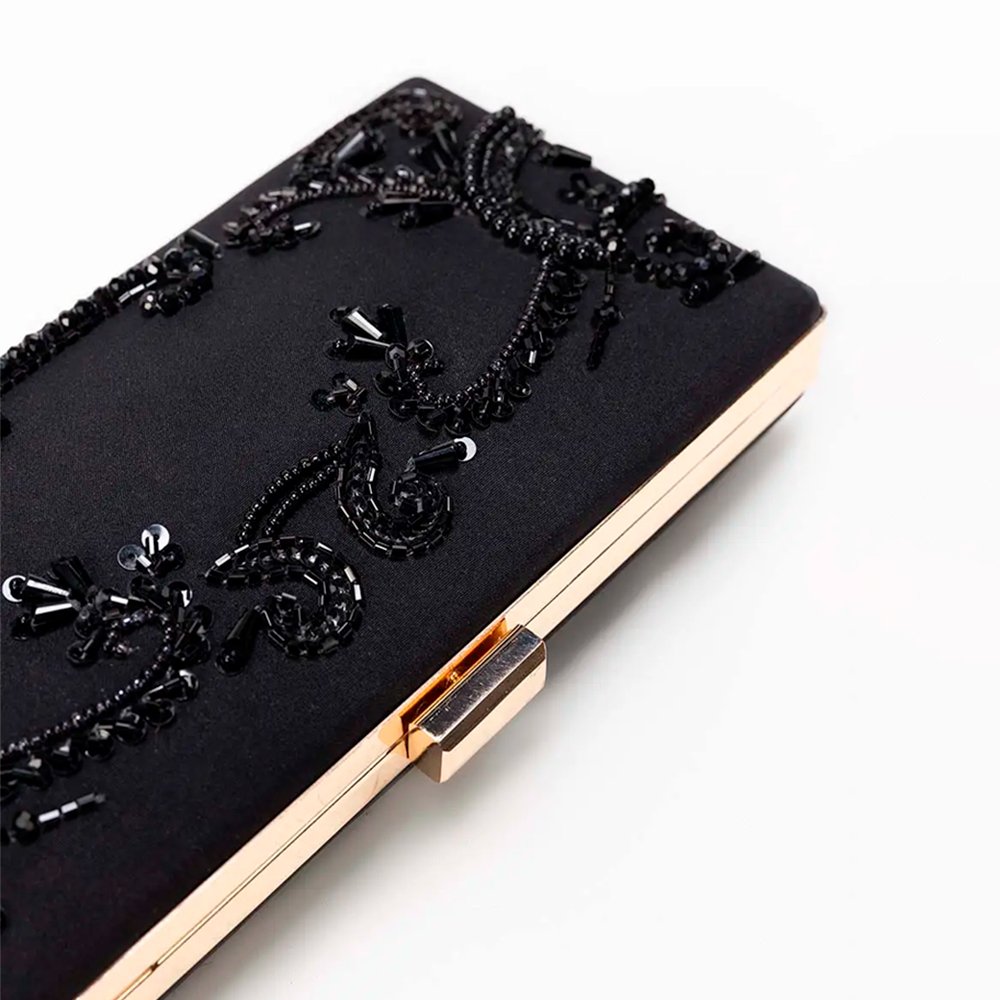 This stunning clutch is headed straight for the top spot as your go-to fashion accessory this season. Fit for celebration, the clutch flaunts elegant embellishments sure to spark joy.
The Jute Accessory
Jute clutches are quite classic, but that doesn't necessarily equate to dull. Modern versions offer elegant colors and glimmering embellishments that'll boldly accent any outfit.
In with the new! Embrace all things chic with this trendy jute clutch bag in the color grey. Who said grey had to be boring? Case in point this stylish number! Minimum style with maximum impact. Features silver embellishments and a long chain strap to elevate your looks to the next level.
Level up your special occasions with this clutch bag. Boasting a sophisticated copper hue and front embellishments, date nights will never be the same with this gem by your side.
The Velvet Affair!
Bold and striking, a velvet clutch is always the answer! Take the elegance a step further with special details like rhinestone adornments, sleek metallic details, or a unique embroidered pattern.
Featuring a charming black velvet finish and exquisite floral embroidery, this clutch bag will add a touch of elegance to all your outfits.
Want a little sparkle, but not too much flash? This clutch with its velvet finish which is embellished with sequins and pearls fits the bill!
Talking about fitting the bill, to your delight all these clutches are up for grabs at a hefty discount! And if your order value is more than PKR 2,000, then you get FREE delivery nationwide. This is Ideas making you an offer you simply cannot refuse. So, don't laze around and get your looks sorted for the season with these stunning eye-candies from gulahmedshop.com.