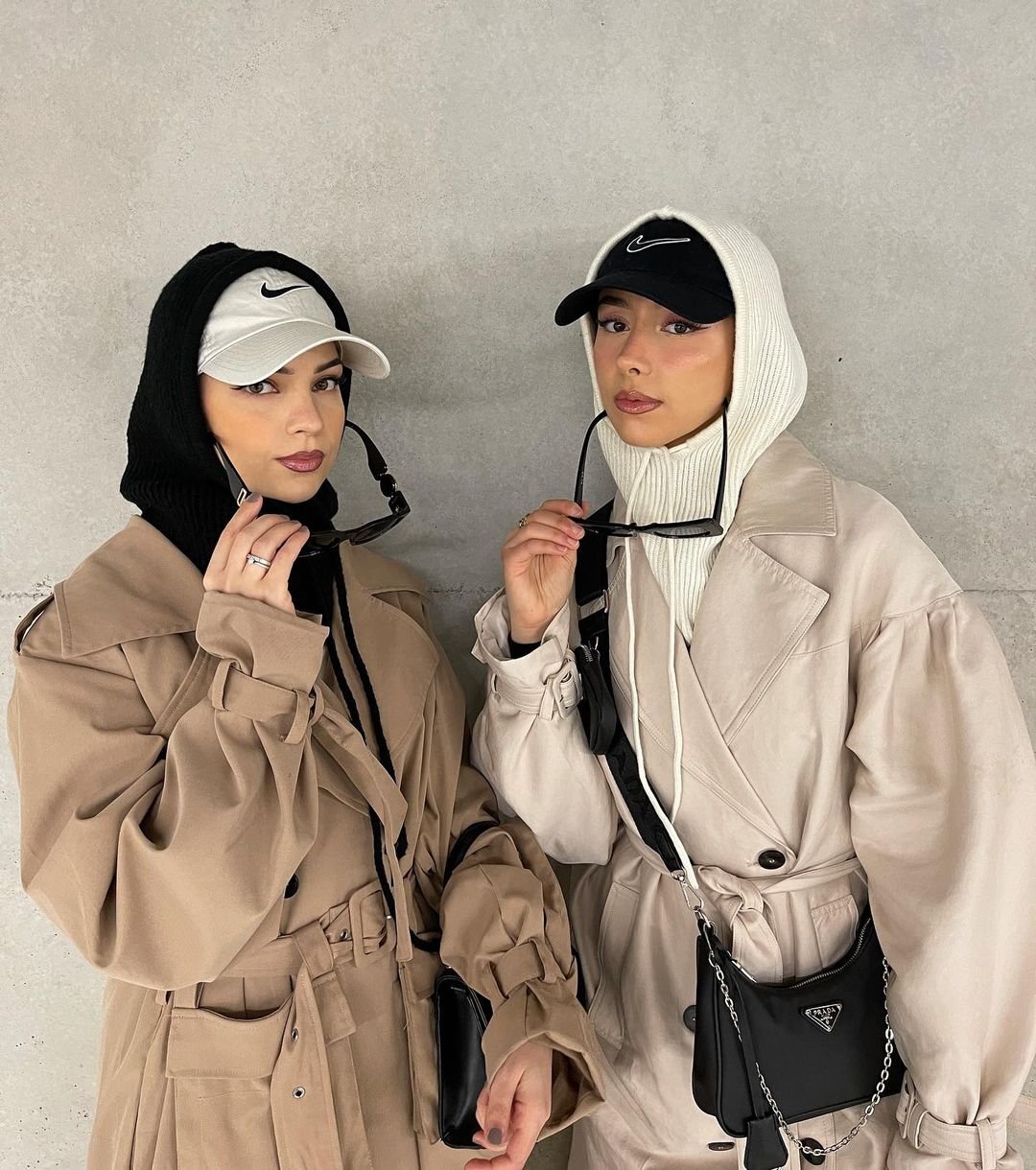 Balaclavas – essentially a beanie that extends around your neck, covering your entire head – is the latest fashion accessory we've has been seeing everywhere. It's better than a hat, earmuffs, and a scarf combined, with the power of all three for warmth and protection in the harsh winter.
View this post on Instagram
The Fashion Statement
Multiple influencers have been seeing rocking a balaclava out and about. It seems to work great for greasy hair days or times when you just can't be bothered about doing your hair. Of course, not to forget that it looks different while it makes you stand out from the crowd.
View this post on Instagram
But while we scroll on our feed admiring these fashion accessories, one can't help but wonder – is it just a glorified hijab?
Social Dilemma
We live in a culturally rich world, where each society can borrow trends, language, and fashion tips from one another. The cross-breeding of different societies is a great tradition, but the lines start blurring once you reach decades of discrimination and religious bias.
View this post on Instagram
A balaclava closely resembles a headscarf, actually, it is just a fuzzy hijab. Even though Muslims aren't the only population around the world who cover their hair, they are the ones that come under most fire for their choice.
View this post on Instagram

Countries like France are pushing to ban the hijab, while influencers can freely rock their balaclava and take pictures against the Eiffel Tower. Sound a little hypocritical?
Social media personality, Nemahsis took to her TikTok sharing a horrifying experience at the airport where security mistook her hijab for a hoodie. While the guard pulled off her balaclava thinking it's just an accessory, she shared that the narrative is getting murky now that the hijab-like hood is so common.
@nemahsis

if you support gorgeous gorgeous hijabis you'll presave the link in my bio
Weighing the Situation
Fashion trends come and go, while some stick around for good. We can't tell whether balaclavas are here for this winter season or they'll make a comeback later, but they're definitely making waves in the industry for now.
Balaclavas are the new IT thing, and while we love to see it, it gets tough to distinguish how the freedom to rock this accessory goes against the oppression of Muslims practicing their right to cover their hair in other parts of the world.
Let us know what you think!