3 Summer Fashion Ideas to Try This Season

Summer is right here and we all know how exciting this season can be! It's a season for colors and more fun under the sun for everyone. The summer season calls for a new set of clothes that are comfy, fresh and of course, stylish. Forget about the fitted tops and daisy dukes for this one because those are outdated as a summer outfit! This is 2020 and we are going to help you step up your summer fashion game way higher with the #StyloPakistan's amazing wide range for head to toe fashion needs!
We have gone through stylo.pk website and collected these beautiful summer pieces to inspire your wardrobe this season. From classic ensembles to trendy shoes #OOTDs – we have got you covered!
#1 Pastel-colored shirt + slidders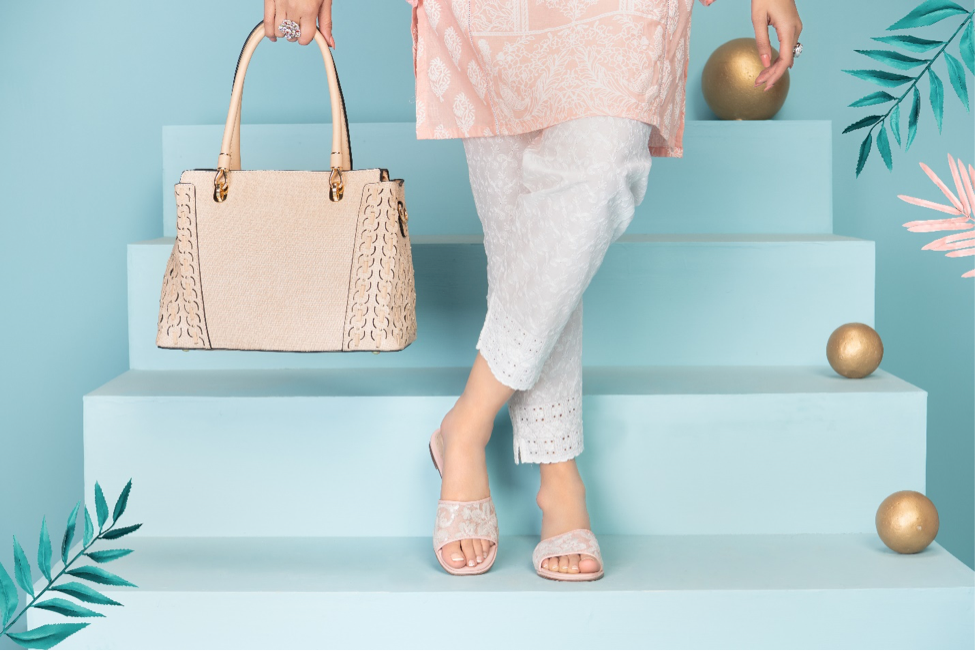 Since we are talking about this year's hottest summer trends, Of course, what better event would showcase edgy summer fashion than a summer brunch itself! So it is not only this dress but the accessories too. Isn't it perfect for
summer brunch?! The fringe at the bottom is definitely a Coachella statement and the way she mixed and matched it is quite lit! You can spend summer all year round with this gorgeous outfit! Get your look right here: www.stylo.pk
#2 Embroidered shirt + kolapuri chappals
Yes, embroidered kurta paired with kolapuri chappal is totally a thing this year! This coordinate from Stylo's Summer Collection epitomizes that effortlessly elegant vibe. Well, multi colored kolapuris just look amazing on pretty much everything so if you don't own a pair of these chappals yet, you better go get
one now for your summer wardrobe! Shop now: www.stylo.pk
#3 Floral pants coordinated with printed shirt + khussa shoes
Florals are the staples of Spring and Summer. Your summer outfit can never
go wrong with floral prints! There are too many floral ensembles available out
there but Stylo's matching floral dress and bag is simply everything!
Which one of these summer ensembles do you fancy the most? If you are in
search of the perfect summer shoes or accessories to pair up with your
summer outfit, This link will do wonders: www.stylo.pk
#summeroutfits #summerinspiration #stylopk #summercollection2020 #ootd #trendalert #girlsstandtall
#jochahunwopaon