Alkaram Studio emerged as a fashion retail brand in 2010 with the inauguration of its very first outlet, starting the journey with its enticing unstitched category. Over the years, Alkaram Studio has stood along with the fashion dynamics and trends and further expanded by tapping into various other categories such as the Ready-to-Wear line for Women, Fabrics, and Ready-to-Wear for Men, Home Textiles, Kids range, MAK, Accessories, and Footwear.
View this post on Instagram
With a chain of more than 50 retail outlets all over Pakistan, Alkaram Studio has infiltrated its presence in the fashion apparel sector as one of the leading brands in Pakistan. We weave fashionable lifestyles for contemporary individuals through excellent customer experiences built around quality, eclecticism, and innovation.
MM Alam Store Launch
Alkaram Studio shifted to a bigger branch at MM Alam Road, revamping its look & feel and housing all categories including Unstitched, Calico, MAK, Man, and Home. The launch was commemorated with a buzz at the MM Alam Road Store, labeled as 'Lahore Da Alkaram Studio' – a launch event comprising Alkaram Studio's minimal ethos along with the vibrancy connected to the Lahori culture to ensure high resonance.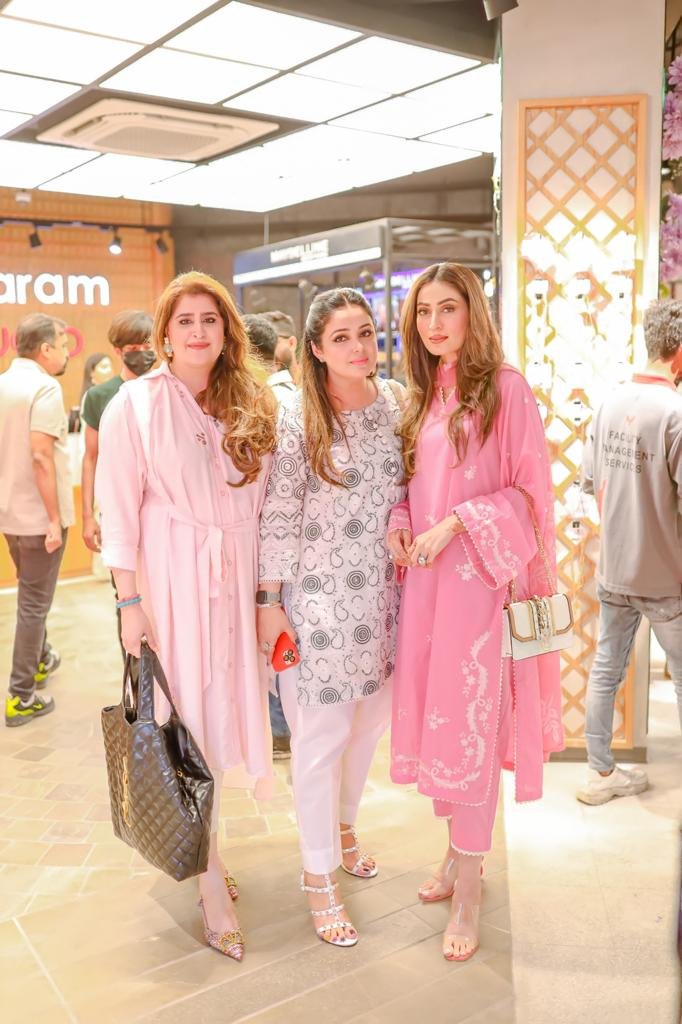 The face of Alkaram Studio's Unstitched collection, Maya Ali gave her presence when she inaugurated the launch with key stakeholders of the company. Over 50 socialites from Lahore were present at the event who mingled with one another, took pictures, ate bite-sized food items, and explored the MM Alam store.
Event Look & Feel
The outdoor façade of the store was set up in a manner to give out the vibrancy and true Lahore essence via the Lahore Da Alkaram Studio branding. Attendees entered the event to a Media wall on their right, an Instagrammable photo booth towards their left, a food cart catering bite-sized food items and refreshments along with a red carpet leading to the store.
The store inauguration was done at 6pm, where a ribbon-cutting ceremony was conducted with Chairman Alkaram Studio, Fawad Anwar and COO Alkaram Studio, Mehvish Waliany. After the ribbon cutting ceremony, Maya Ali toured the store with Alkaram Studio management, going through all floors and sections including: Unstitched, Calico, MAK, Alkaram Man and Alkaram Home.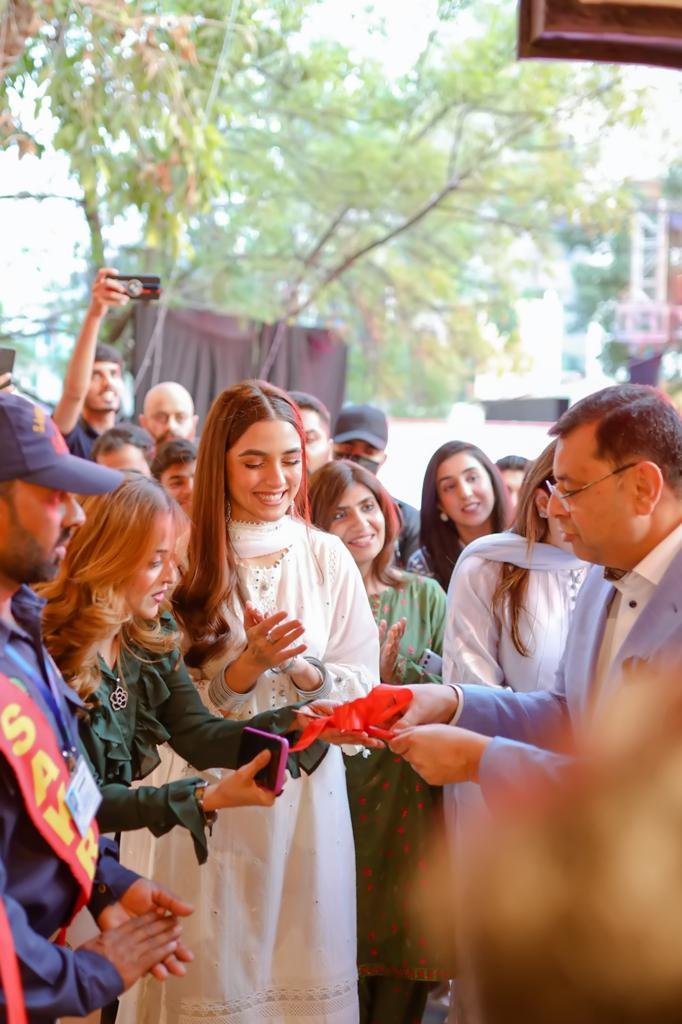 Here's What People Have To Say
"Our goal was quite straightforward- make the store launch memorable while ensuring a prime blend of Alkaram Studio's minimalistic approach with Lahore's vibrancy hence, 'Lahore Da Alkaram Studio' was born. The footfall of socialites that evening was way beyond what we expected, bringing us a lot of eyeballs", Sameer Khan – PR & Communications Manager, Alkaram Studio.
"This project was very close to my heart because we wanted to create a unique experience for our consumers. Therefore, the MM Alam branch was inaugurated with a very different look & feel. We ensured that Lahore's essence was highlighted through the event; hence, it was named as Lahore Da Alkaram Studio. Our main objective was also to establish top of mind affinity and brand relevance."  Sidra Latif Khan – Marketing Lead, Alkaram Studio
We wanted give Lahorites a store experience which highly resonates with them, and Alkaram Studio's MM Alam Store rightfully did so by combining our ethos of minimalism with Lahore's vibrant spirit. A huge thank you to Lahorites for giving us such a warm-welcome at the MM Alam Road Store launch. We look forward to continued customer patronage going forward. Mehvish Waliany – Chief Operating Officer, Alkaram Studio