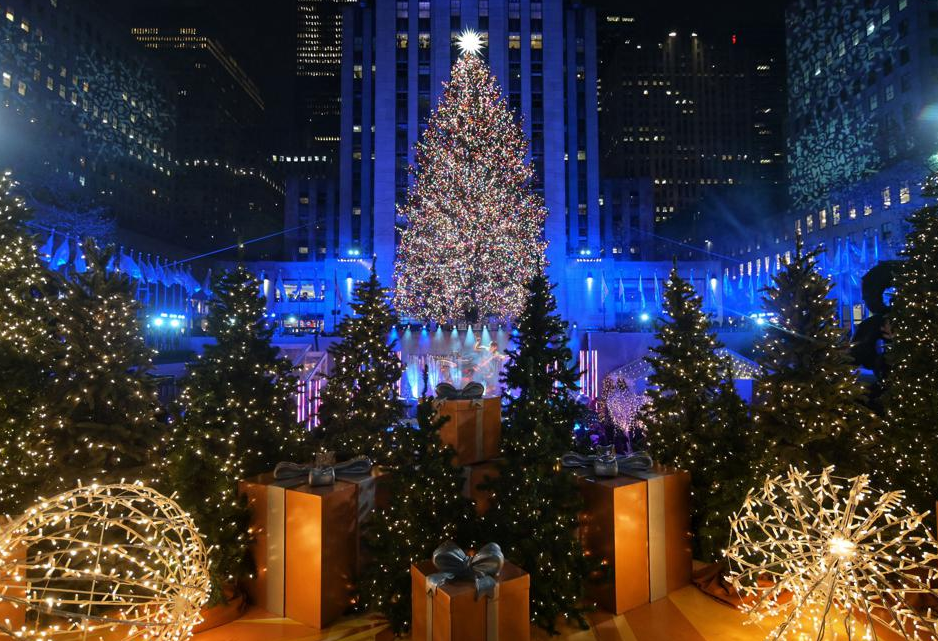 As the holiday season is in full swing and Christmas dawns upon us, we're thoroughly enjoying the glittering lights and smell of hot chocolate wafting in the air. 
Christmas time is our favorite time of the year; when schools are off, kids return home to their families, and there's a sense of relief going around. 
Sitting in front of the bonfire, basking in the winter sun, and opening gifts – it's the perfect Christmas celebration. But what are some other ways people worldwide spend their Christmas day? Stay tuned to find out. 
Crispy Chicken Feast
Greasy fried chicken is everyone's favorite meal, but imagine having it on Christmas. There's nothing better we can imagine, and it turns out people in Japan are living out our dreams. Even though Christmas isn't a huge celebration in Japan, indulging in a decadent meal of the Colonel's chicken is becoming a popular feast during Christmas. 

Costume Christmas
Mexico is big on traditions, and there are fun-filled, colorful celebrations going on through the year, which is why things are no different on Christmas. Their Christmas parade filled with people dressed up with vibrant floats, extravagant costumes, and mouthwatering delights is the place to be. 

Superstitious Customs 
Aside from the sparking lights, some countries around the world have their bizarre Christmas eve traditions. In Norway, people spend the day before Christmas hiding their brooms – imagine an emergency cleanup situation! Apparently, this custom aligns with the decade-old superstition that evil spirits come out during Christmas time looking for a broom to ride on.

13 Days of Celebrations
Celebrations in Iceland start from 13 days leading up to Christmas, where the Yule Lads visit children. Each night the excited kids leave their boots by their window, only to find goodies left for them in the morning. If they're good, they get loads of treats, and if they've been naughty, there's a good chance they'll find rotten potatoes – poor children! 

Skating Through Christmas
Have you ever imagined visiting Church on rollerblades, skating through the winding roads? Well, your mind is about to be blown because that's exactly how people in Venezuela travel during Christmas time. This tradition is such a common practice that roads practically shut down so everyone can skate their way through town! Of course, the cherry on top is the delicious tamales served on the Christmas spread. 

Sunny Celebrations
Given its unique geographical location, New Zealand enjoys its Christmas time during the sunny summer season. Forget the hot drinks and fireside celebrations; the kiwis enjoy the holiday season by the beach, swimming, sun-tanning, and enjoying a waterside barbeque grill. 

Lantern Festival 
In the Philippines, specifically San Fernando, the Christmas capital, a Giant Lantern Festival is held each year. The locals prepare massive lanterns each year as they try their best to grace the streets with these glowing lights. What a sight to behold it must be!

Firecrackers and Lights
Toronto is known for its bright streets even at nighttime, as 1000's LED lights stay ignited through the night during the Cavalcade of Lights. The tradition started back in 1967 after the inauguration of the new City Hall, and we're glad to see the festival marking the beginning of the holiday season is still in action. 

Day of the Little Candles
Around the world, lights and candles are a huge part of Christmas festivities, and Colombia takes it a step ahead with its Day of Little Candles. Thousands of small candles are lit around the streets to mark the beginning of the holiday season, along with a sea of lanterns and fireworks. 
Yule Goat
Sweden focuses all their energy on creating a massive straw goat, also referred to as the Gavle Goat, which towers over everyone at 42 feet high and 23 feet wide. The tradition started from pagan festivals; however, natives have given it a Christmas twist to incorporate the holiday season. You can even find the goat being put up on social media live streams!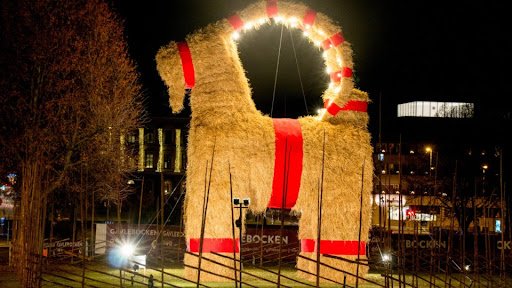 Melodious Time
No one knows how to have fun like the French Caribbean island of Martinique, where La Riobote is a standard practice each Christmas season. People gather together to share a delicious meal of yams, pork stew, and pates sales, but the highlight is the Christmas carols that are sung into the early hours of the day – the fun never stops!

Family Activities
Switzerland is all about spending Christmas with family and creating their advent calendars. Kids look forward to sitting down with their family members and creating these DIY calendars, a fun activity to get everyone in the Christmas spirit, and it doesn't hurt that there's a little surprise each day. 

Horrific Display 
St.Nicholas's evil rival, Kraus, comes out in Austria at the start of December, scaring little children on the streets. These costume-clad grotesque figures, usually on St. Nicholas Day eve, roam the streets, living up to Austrian tradition. However, we aren't sure how festive this demon-like figure could be!

Otherworldly Christmas
We've talked about celebrations on earth, but what about outer space? Astronauts and space crew at the International Space Station deserve to spread some holiday cheer, too, as they've been celebrating Christmas for the past two decades. Each year we see the team decorate the station, enjoy their space food, and take pictures to send back to Earth.