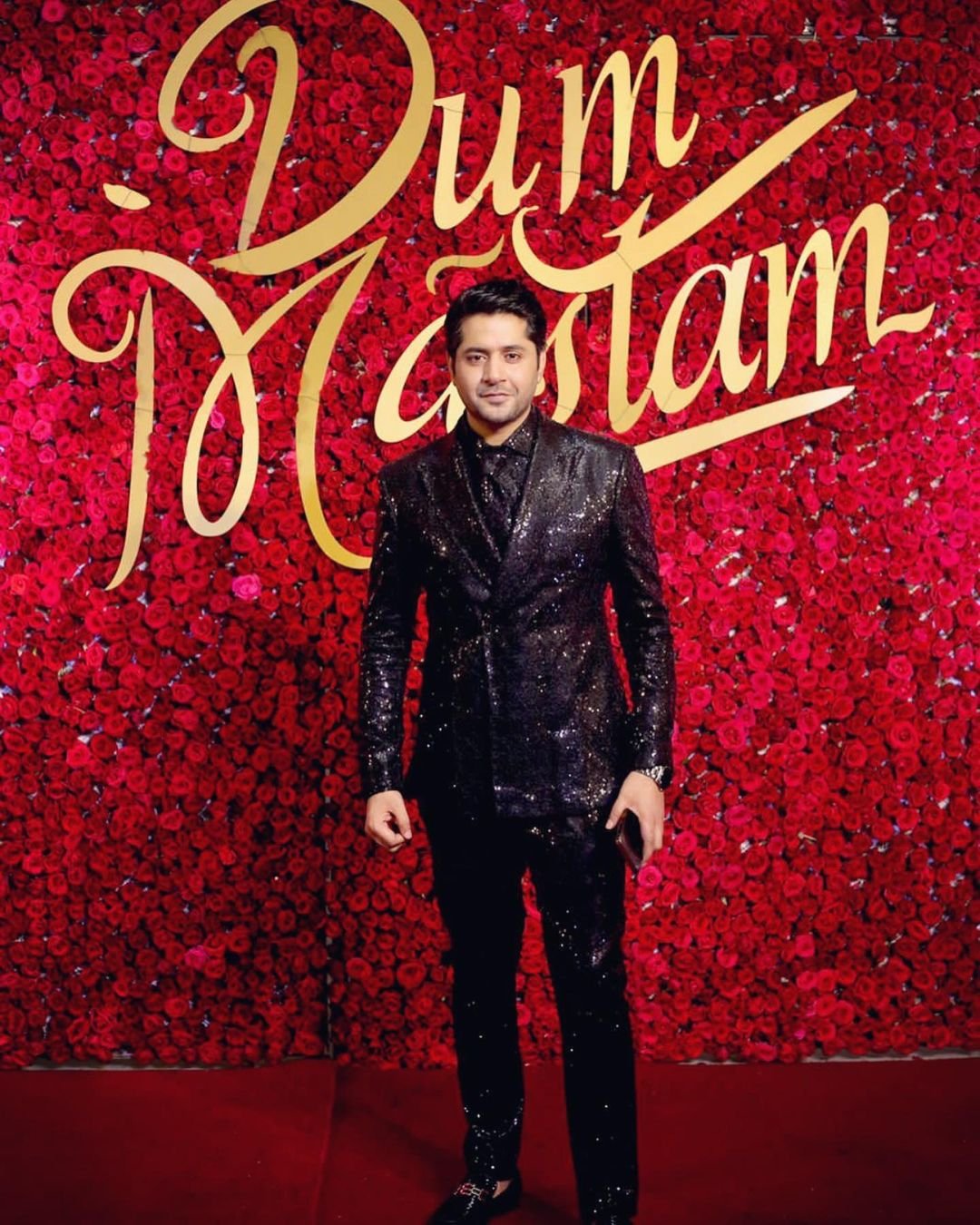 The Pakistani entertainment industry is blessed with a number of talented actors who have made us proud by representing Pakistan on different forums. They have displayed their spectacular performances and impressed the audience. It is because of these talented actors that the drama industry continues to progress. One of such actors is Imran Ashraf who has impressed us every time with a new and extraordinary role that we could not expect him to perform. From Bhola in Ranjha Ranjha Kardi to Musa in Raqs -e- Bismil, Wali in Badzaat to Shammo in Alif Allah aur Insaan, Imran Ashraf has outdone himself and we can't seem to disagree!
Imran Ashraf always comes with a new storyline and character and nails it completely, impressing us all! It is his way of displaying extraordinary performance that he indulges in the character so much that it becomes difficult to separate Imran himself from the character.
Raqs e Bismil
One of the recent dramas in which Imran performed was Raqs -e- Bismil. In the drama, Imran played the role of Musa who belonged to a per family. He fell in love with a woman, Zohra. The mystical tale of Musa and Zohra and the remarkable chemistry displayed by Imran Ashraf and Sarah Khan are praiseworthy. Musa's role was a unique one that has not been seen in Imran Ashraf prior to this. From a completely different appearance to the spectacular delivery of dialogues, Musa made us all a fan!
Ranjha Ranjha Kardi
The role played by Imran Ashraf which received the most appreciation and praise was that of 'Bhola' in Ranjha Ranjha Kardi. He played the role of a mentally challenged person who is married to Noori. The drama is definitely a delight to watch primarily because of the brilliant performance exhibited by Imran Ashraf. The role is performed so remarkably that it is hard to determine whether there is any difference between Bhola and Imran or not. The heartwarming serial addressed several harsh realities of society and how people like Bhola are occasionally treated in society.
Alif Allah aur Insaan
Another stellar performance of Imran Ashraf was in Alif Allah aur Insaan. In this serial, he played the role of Shammo who was a transgender. It is the true depiction of our society and the plight of the transgender community who are often mocked by the people. Imran Ashraf remarkably plays the role of a transgender in the serial making it a compelling watch. It was not an easy role to play but it is the art of the skillful actor that he chooses the most challenging roles and makes us all a fan of his acting!
Kaheen Deep Jalay
Another remarkable drama of Imran Ashraf was Kaheen Deep Jalay which is the story of an innocent girl, Rida married to a perfect man, Zeeshan played by Imran. The chemistry that builds up between the two along with the spectacular dialogue delivery of the talented actor is what makes us look forward to all his serials. Imran Ashraf does perfectly whatever he does. Even if it is a fairly simple role, he infuses the soul into the character making it much more interesting to watch. Moreover, the characters that are played by Imran eventually become everyone's favorite and it is because of him that the audience loves to watch a particular drama. Imran Ashraf and Neelam Muneer make an amazing onscreen couple that we adore!
Mushk
Mushk is a story of love with a well-written plot, top actors, and well-curated characters. The lead of the drama is Imran Ashraf who builds the plot gradually adding weight. A remarkable fact about the talented actor is that he is not only an actor but also a writer. Moreover, this drama Mushk has been written by the multitalented actor himself. He plays the role of Adam who is the hero of the serial. Other than this, he addresses a range of social evils in the drama which makes it an anticipated one. With a new appearance every time, Imran Ashraf never fails to impress us. With his on-screen co-star, Urwa Hocane, he wins the hearts of the Pakistani audience.
View this post on Instagram
Badzaat
The onscreen couple, Imran Ashraf and Urwa Hocane reunited for another stellar serial, Badzaat. Imran plays the role of a brave man, Wali who would do anything but not tolerate evil. It is a story of a love story sacrificed by familial ties. He is madly in love with a girl whom he would save from his competitor, Daniyal on any cost. The struggle of the gallant actor is all we wish to see more. Moreover, it is all about the expressions of the talented Imran Ashraf and his actions that uplift the character and make it one of the best ones that we have ever seen. Imran Ashraf is one of the finest characters that the Pakistan's entertainment industry has who repeatedly make us proud on various forums.
Chaudhary and Sons
The above list shows that drama, romance and adventure is Imran Ashraf's sport but there is nothing that he can't do! Imran Ashraf recently performed in a comedy Ramadan drama which also turned out to be immense popular. This shows the versatility of the actor who can perform any scene with no hindrance. From intense scenes to comedy, he does it all and we have seen this a number of times in the dramas that have aired. Also, Imran has proved himself to be a talented actor who can go to any limits as long as it comes under the forte of acting! With absolute confidence, he perform any scene that comes in front of him and we are in awe of how much an actor can do!
Lashkara
Lashkara is another drama of Imran Ashraf that received immense popularity. He performed the role of 'Sunny' alongside his co-actors Ushna Shah and Mohsin Abbas. With one stellar performance after the other, Imran Ashraf has made his place in people's hearts. It is the courage with which the extraordinary actor performs every character and that too so remarkably, that the drama becomes popular because of him. We are an absolute fan of Imran Ashraf and his versatility as an actor!