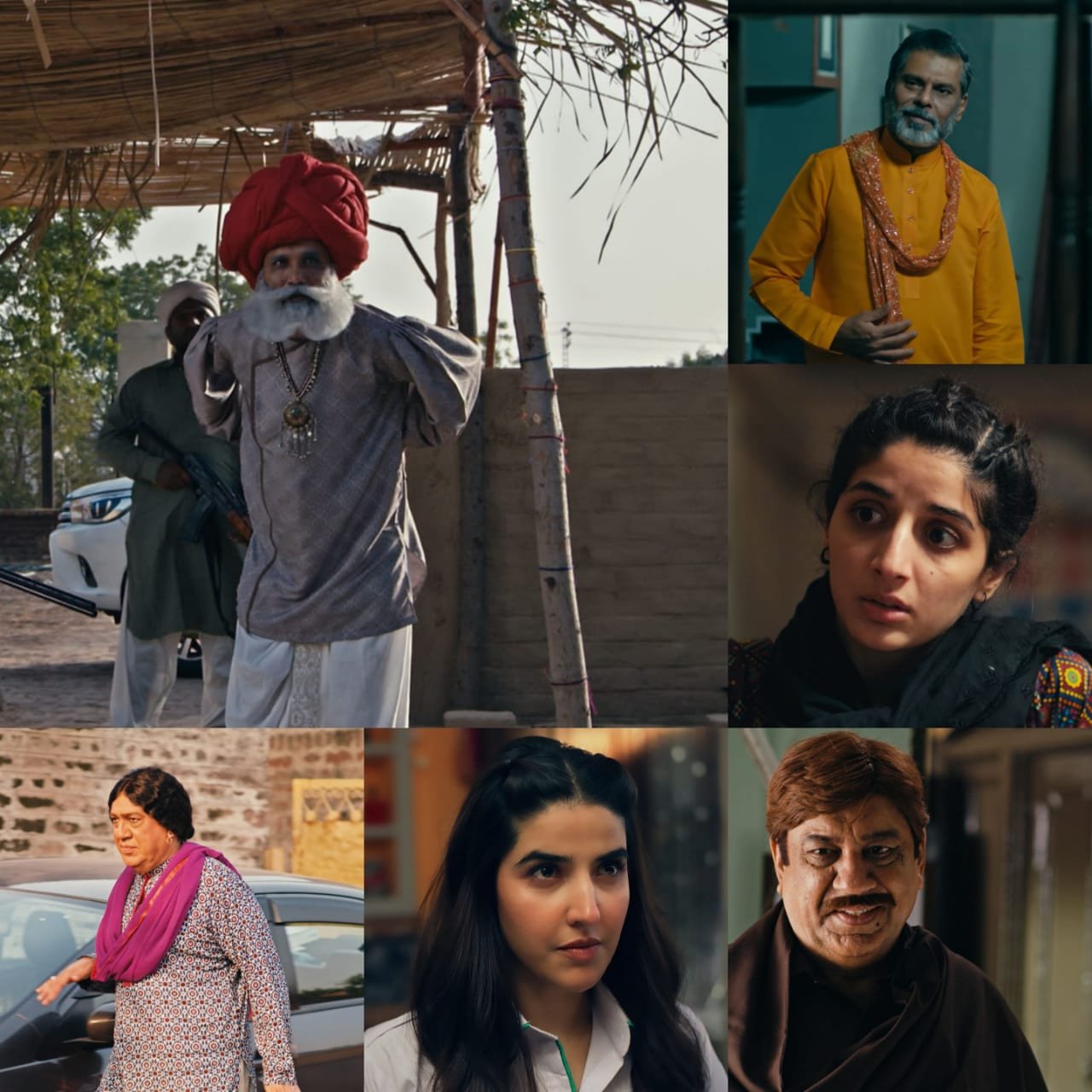 In the realm of television dramas, it's the characters that breathe life into the narrative, captivating audiences and holding them in rapt attention. Recently, Green Entertainment has brought a plethora of intriguing serials, with gripping storylines, each boasting a unique cast of characters. In this article, we explore five performances that have us absolutely hooked on this exciting new channel and its dramas:
Rishtina (Mawra Hocane) from Nauroz
Nauroz has garnered a lot of popularity for its unique storyline, superb direction, and captivating performances. Mawra Hocane's portrayal of Rishtina and her struggles before and after she leaves her home has been exceptional. She delivers an awe-inspiring performance as a young girl taking her first steps into the daunting outside world. The challenges she faces and the emotions she grapples with are portrayed with remarkable authenticity, particularly in the emotionally charged scenes. Mawra Hocane's ability to convey vulnerability and strength simultaneously have us rooting for her every step of the way. Her portrayal is a testament to her acting prowess, leaving a lasting impact on viewers and making us wait for the upcoming episodes.
Haji Mushtaq (Ehteshamuddin) from Kabli Pulao
Mohammad Ehteshamuddin shines as 'Haji Mushtaq' in Kabli Pulao, as a compassionate and family-oriented man, making the drama a heartwarming watch. His chemistry with Barbeena is a treat to watch and has captured the hearts of the viewers. Ehtashamusddin's ability to convey the depth of emotions, Haji Mushtaq's honesty and warmth, and the genuine love for those around him is truly commendable. The character's warmth and relatability draw us in, allowing us to connect with his journey on a deeply emotional level and has us invested in his story.
Dadsaeen (Nazr-Ul-Hasan) from Jindo
Nazr-ul-Hasan's chilling portrayal of a village feudal lord in Jindo is both captivating and unsettling. The character's oppressive rule over women is depicted with a sinister edge, leaving an indelible mark on the narrative. Nazr-ul-Hasan's ability to evoke a range of emotions, from fear to indignation, showcases his exceptional acting prowess. His portrayal adds depth and complexity to the story, making us loathe the character while marveling at the actor's talent.
Fari (Hareem Farooq) from 22 Qadam
Hareem Farooq's portrayal of Fari in 22 Qadam, an aspiring and determined young girl with the dream of becoming a cricketer, trying to make a place in the field is deeply nuanced. Her skillful navigation of the complexities of her character's professional ambitions and personal vulnerabilities breathes life into the show. As viewers, we find ourselves emotionally invested in Fari's journey, feeling her triumphs and heartaches, her passion and unwavering determination along the way. Hareem Farooq's captivating presence on screen leaves us yearning for more with every episode.
Babar Shah/Laali Guru (Sohail Ahmed) from Jeevan Nagar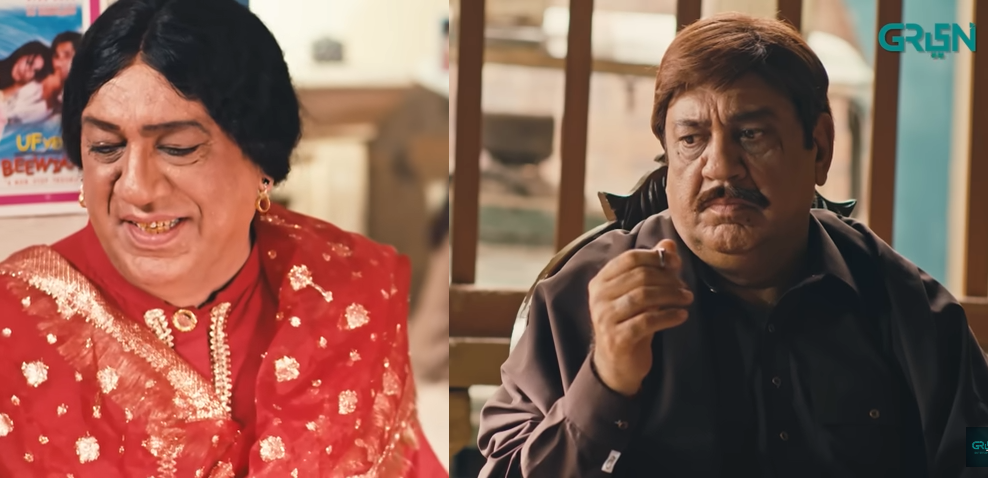 Sohail Ahmed's dual role in Jeevan Nagar is a masterclass in acting. As a transgender individual and the head of Jeevan Nagar, Sohail Ahmed navigates the complexities of the two characters he is playing with astounding finesse. The mystery surrounding whether the two characters are the same keeps us on the edge of our seats. Sohail Ahmed's portrayal captures the essence of both roles, leaving us intrigued by the enigmatic connection between the two characters.
Green Entertainment has truly struck gold with its diverse and captivating characters, brought to life by an ensemble of exceptional actors. As viewers, we eagerly anticipate each new episode of these serials, eager to witness the unfolding of these remarkable characters' journeys on screen.