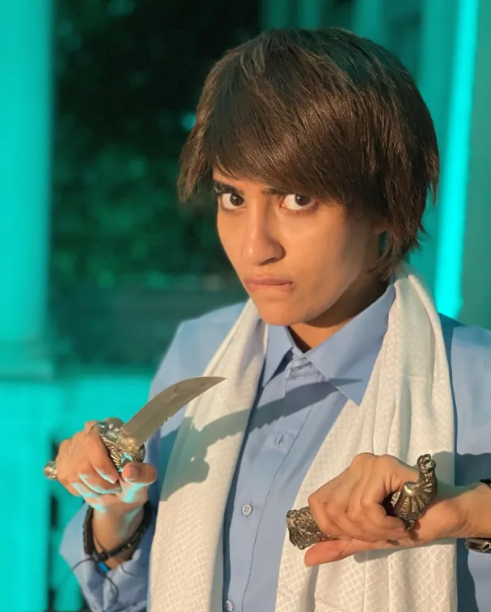 It is now a norm to see new dramas and fresh scripts in the Pakistani drama industry! Every time the directors and producers come up with fresh content that immediately gets us all hooked. In recent Pakistani dramas, we have seen celebrities making amazing transformations for their reel roles that make us attracted to the drama!
Ahmed Ali Akbar as Parizaad
Ahmed Ali Akbar surprised us all with his recent transformation as 'Parizaad'. His physical appearance along with phenomenal acting made us an absolute fan of him. It was one of the best roles that we have seen him performing and an amazing script over the years!
View this post on Instagram
Imran Ashraf as Bhola, Moosa and Shammo
Imran Ashraf leaves us completely stunned by the variety of roles that he has performed. It is not only his jaw-dropping acting but the diverse roles explored by him followed by marvelous transformations. Imran Ashraf as 'Moosa' in Raqs-e-Bismil, 'Bhola' in Main Ranjha Ranjha Kardi, and 'Shammo' in Alif Allah Aur Insaan. He has impressed us all with the choice of characters and the way he has performed them to perfection!
View this post on Instagram
View this post on Instagram
Yumna Zaidi as Bakhtawar
Yumna Zaidi is a recent actress who is trending because of her phenomenal acting as 'Bakhtawar'. Her transformation as a female 'Bakhtawar' and simultaneously as a male 'Bakhtu' is the best thing that we have seen in the drama industry! It is the extraordinary acting of Yumna that has kept us stunned.
View this post on Instagram
Shehzad Sheikh as Sahil
We all praise Shahzad Sheikh for his role as 'Sahil' in Phaans where he played the character of a child who is mentally impaired. However, the story gradually unfolds and the entire imitation and drama are revealed. His phenomenal acting paired with extraordinary expressions and gestures define his character.
View this post on Instagram
Saboor Aly as Bubbly Badmash
Saboor Aly made us all a fan by performing the role of 'Bubbly' in Parizaad. From drastic hair transformation to her body language and style, Saboor performed the role to utmost perfection making us all glued to our television screens.
View this post on Instagram