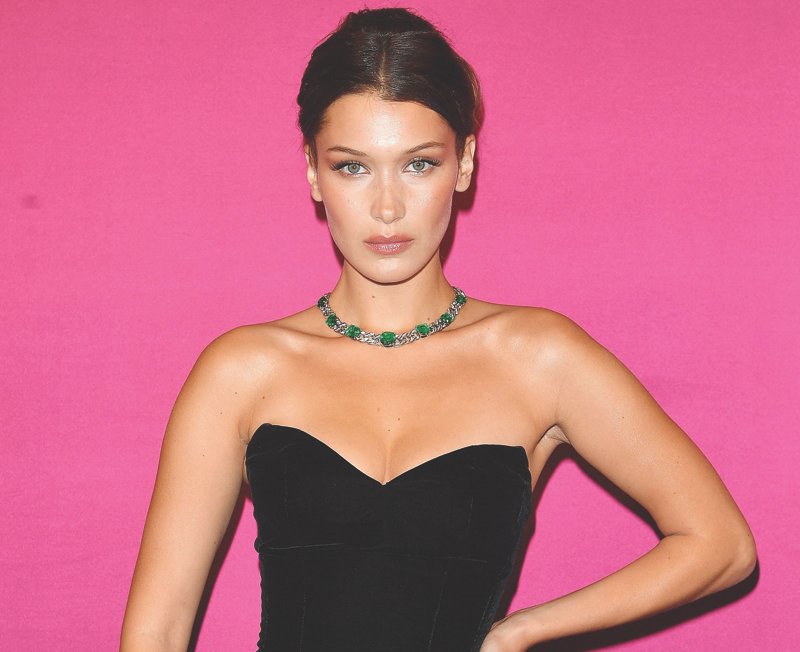 Hollywood celebrities have access to the most qualified beauty gurus in the world, and we love hearing about all the weird ways these gurus make makeup better! From gluing your eyebrows to dunking your made up face in water, here are some weird yet genius hacks that have been trialed by our favourite  A-list celebrities:
Beyoncé
For her long wispy lashes, she told Allure magazine, "I use Rosebud Perfume Co's Rosebud Salve, $6, to prime my lashes before curling. It was like a natural mascara. It made the lashes hold the curl and look shiny." This hack is perfect for those no-makeup makeup days when you feel like skipping mascara but still want to have flirty lashes.
Another hack that her MUA and legend of the makeup industry, Sir John, revealed to E! News is that he uses the Elmer's Glue Stick to tame her brows and keep them in place. If you want to try this hack yourself, we'd recommend coating a spooley with glue rather than applying the glue directly to the brow for easy application and to prevent any irritation.
Bella Hadid
Bella Hadid sets her makeup and makes it last all day by dunking her entire face in cold water for ten seconds, AFTER she's applied all her makeup.This hack is of Japanese origin, and is called 'Jamsu'.  Begin by applying your foundation as usual, then apply a heavy layer of translucent setting powder all over your face and finish by submerging your face in a bowl of water. The crazy thing is? It actually works.
Zendaya
Zendaya barely needs any makeup at all, what with her flawless skin, but when she does apply some it's always on point, especially her highlighter. The trick is to dab Aquaphor on the high points you want to highlight, before applying the actual highlighter. Aquaphor is basically Vaseline, which is easily available in Pakistan. Even Meghan Markle uses this trick!
Selena Gomez
Selena Gomez's go to MUA, Hung Vanngo, mixes Aquaphor with powdered eyeshadow to create cream eyeshadows. "My best and only makeup trick is mixing powder eyeshadow with Aquaphor to create a cream shadow. You can also do this with a powder blush to create a cream blush." Since cream eyeshadows are so much easier to apply than powders, this trick is perfect for beginners!
Margot Robbie
If your foundation has a tendency to gather around the hairline, try Margot Robbie's simple hack. She told Harpers Bazaar UK that she either uses an eyebrow brush or a toothbrush to comb foundation out of the hairline, otherwise, it looks "gross."
Jessica Alba
Even celebs breakout and Jessica Alba's pimple-concealing makeup hack is the bomb. Jessica's MUA reportedly applies the Nyx's Proof It Eyeshadow Primer on top of a breakout to smooth the surface, allowing for easy makeup application that also helps the makeup stick to the skin so that it's long-lasting. Any tacky, stickier eyeshadow primer can be used for this trick.
Mariah Carey
Natural oils are the perfect alternative to lipglosses! Mariah Carey uses peppermint oil which not only does it hydrate and nourish the lips but peppermint is proven to boost circulation, which gives a plumping effect. Look for a cold-pressed organic oil for the best results.
Miranda Kerr
Miranda Kerr doesn't waste her money on eyelash curlers, she uses a metal spoon instead! Just place the spoon on your lid so it cups the natural curved shape of your eyelid and then apply your mascara. It also makes sure you never get any mascara on your lid, plus it's the perfect solution for when you've left your curlers at home
Emma Watson
One tip Emma Watson learned from the pros is how to fix mascara mishaps.Instead of wiping it away with her finger and smudging it further, Emma dips a cotton ball into her foundation so it removes and conceals the mascara simultaneously.
Shay Mitchell
This has to be one of the most natural hacks we've heard of, and we're SO into it. For a rosy lip tint, Shay told Insider that she cuts up small cubes of beetroot and rubs them onto her lips for color that lasts all day long.