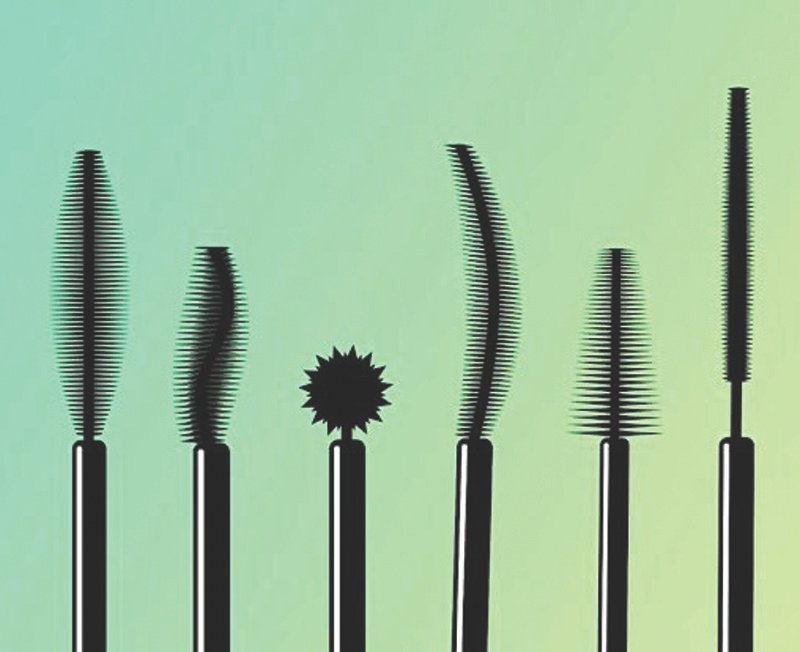 Now let's be honest, mascara wands come in all shapes and sizes. But how do you know which one is the right one for you? We're here to help you pick the perfect mascara wand to make sure you get beautiful, fluttering lashes that look just as good as falsies.
Here's what to do if you have long lashes:
Blessed are those that have naturally long lashes. Go ahead and choose a mascara with a curling formula and brush to enhance the naturally long lashes. As you apply mascara, comb your lashes to the side with the brush, creating a natural cat eye leaving little to no room for an eyeliner (double whammy!). Focus on applying the mascara to the outer lashes to create that feline flick while pulling up and out as you brush up the wand.
Here's what to do if you have short lashes:
Wondering if falsies are the only way you can have beautiful and enhanced lashes? WRONG. Choose a skinny wand with densely packed bristled to make sure every lash gets covered as you brush it. Pick a bristle brush over a plastic one to ensure that your lashes get coated from root to tip – bringing you maximum length and definition.
Here's what to do if your straight lashes refuse to curl:
For starters, an eyelash curler is a MUST! Go in with a curling formula and brush the wand as you roll it up. And here's a trick – right before your eyelashes completely dry, use your fingers to push back the lashes for a more lasting curl effect.
Flawless flutter, here we come!