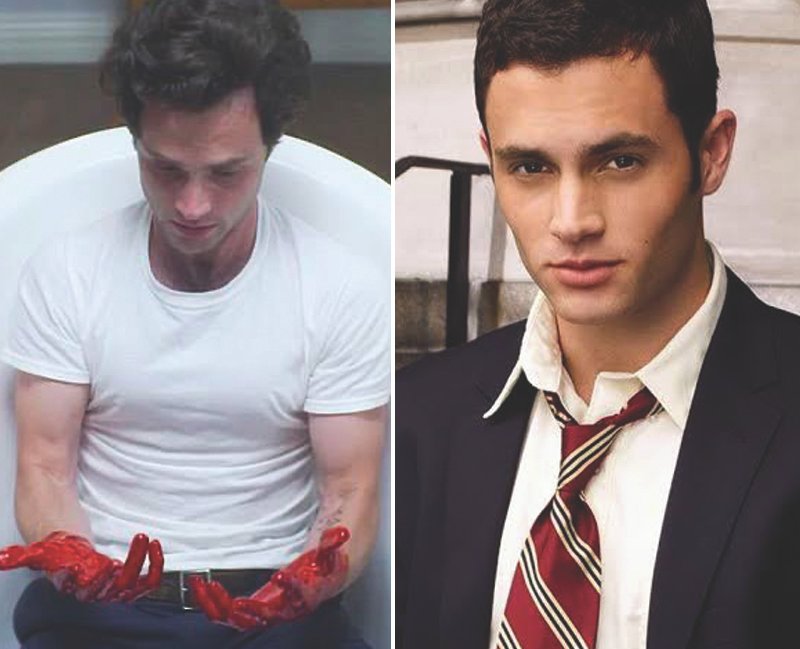 Netflix has taken binge watching to a whole new level. But we find ourselves addicted to the new show "YOU" whose season 2 has just dropped. Now if you made it through all of season 1, we bet you need no convincing on why you need to watch season 2. But if you haven't seen this show yet, here are all the reasons why you need to watch it, NOW!
1) For the love of Lonely Boy (Dan Humphrey)
Gossip girl, xoxo – if you find yourself reliving the times when Gossip Girl was one of your favourite shows, you need to get your fix of Dan Humphrey by watching this new show "YOU" that shows him (Pen Badgley) in a whole new creepy light. Lonely Boy has been upgraded to Creepy, Killer Boy! Watch it before we release the spoilers, haha!
2) It's all about a sociopath
Now is the time to pull out all your psychology books and diagnose Joe as a real sociopath in this story. And let's be honest, who doesn't love a show with a little bit of drama – and we promise you, this show is full of it!
3) See life through the eyes of a sociopath
Joe manipulates, kills and does everything horrible that you can possibly think of – and yet, you find yourself getting addicted to the show. The show is narrated by him and shows you the story through his eyes – and for some strange reason, it's really hard to hate him!
4) Stalking level 10,000
This isn't your usual Facebook stalking where you find out your crush's sister's best friend's boyfriend's profile too. This story revolves around some SERIOUS stalking. And kind of serves as a great excuse of how your stalking obsessions are not at all a problem, haha! Be it Gossip Girl or You, looks like Pen Badgley is truly made for these stalker roles.
5) The love story is cute (sometimes!)
When Joe isn't off on a killing spree, or stalking the hell out of his girlfriend, Beck, he does end up doing some really cute things in the story in season 1. And even though you'll find the whole stalking experience terrifying, the two do make a cute couple sometimes (that is, if Joe is not being too much of himself).
6) Uncle Jess of Full House 
If you're a 90s kid, you know what Uncle Jess means to all of us. Actor John Stamos stars as Beck's therapist, Dr Nicky. And while he doesn't have his usual charm of Uncle Jess in this character, it's still a major reason why you need to line up YOU as the next show you need to binge watch!
You simply cannot miss this show – it's full of intriguing twists and although it might feel like you're watching an Indian Star Plus drama sometimes, we promise you, it'll soon turn into your guilty pleasure!