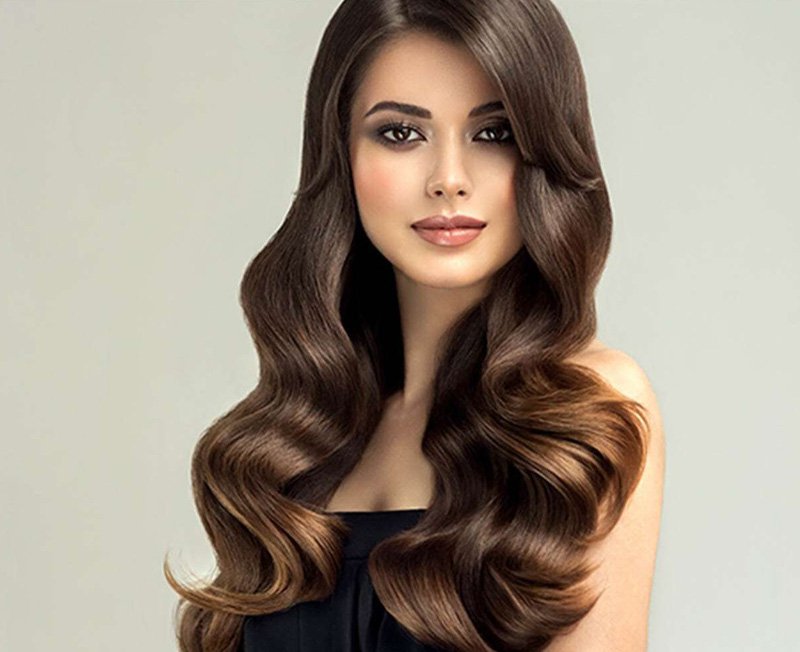 Did you cut off all your hair in a frenzy of 'New year New me'? Are you a new mom dealing with some crazy hairfall? Or do you just want long healthy locks that could even but rapunzel to shame? Fret not because we've got the answer, and its called the Inversion Method. If you want longer, stronger hair, fast, here's what to do:
The Inversion Method
First, stimulate your hair follicles with an essential oil scalp massage:
Dilute three to five drops of the essential oil of your choice with a carrier oil, such as argan oil, olive oil, or coconut oil.
Apply the oil to your clean hair, focusing on the scalp, and then comb through to the ends.
Gently massage your scalp with your fingers, using a circular motion and alternating between clockwise and counterclockwise for 4 to 5 minutes.
Second, hang your head upside down to increase blood to flow to your scalp:
Sit on a chair with your knees apart and hang your head down below your heart.
Use your hands to flip all of your hair forward so it's hanging upside down.
Hold this position for 4 minutes. If you begin to feel dizzy, weak, or any other discomfort, don't continue.
Sit up, raising your head slowly to avoid a head rush or dizziness.
Wash your hair thoroughly to remove all of the oil.
Repeat daily for one week each month.
How it works:
It is believed that hanging your head upside down increases blood flow to the scalp, stimulating hair growth. Some methods even suggest doing a headstand, handstand, or using an inversion table.
The fact is, no studies have been done that either prove or disprove the inversion method's ability to boost hair growth. However, some methods recommend massaging your scalp with essential oil before or during inversion. And there's evidence that scalp massage can stimulate hair growth. In addition, certain essential oils have been shown to promote hair growth.
Unlike spending a fortune on multivitamins or PRP treatments, the inversion method is cheap and easy, and the results look promising in those who have tried it, us included.
So what are you waiting for? Get your head hanging!