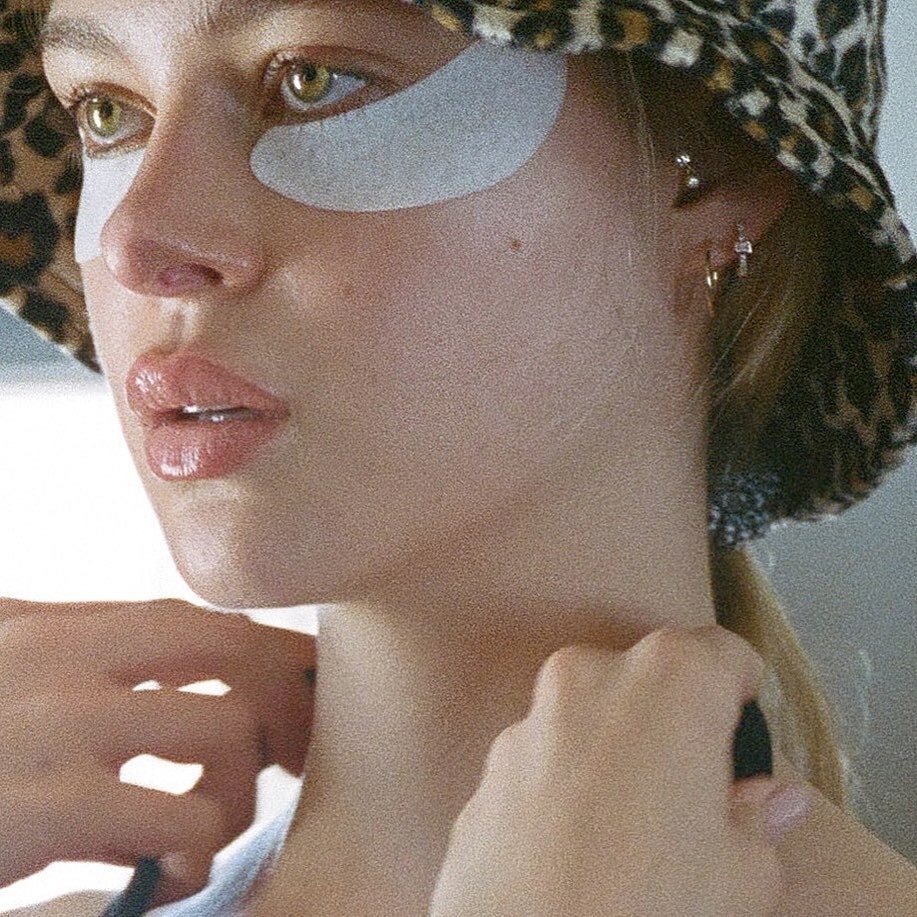 Messed up sleeping routine and suffering from dark circles? Don't worry! Sunday has got you covered with the top 7 home remedies on how to remove dark circles and get your glowing skin back. No need to put on loads of concealer now because we've got you sorted with dark circle remedies!
Massaging with Olive oil and Coconut Oil
By mixing olive oil and coconut oil and massaging it around the eyes in a circular motion for a few minutes every day will help lighten the dark circles and bags under the eyes. Consistency is the key therefore, make sure you are consistent in what you do to remove dark circles for better results!
Tomato Magic
Tomatoes are natural bleaching agents and excellent exfoliators when it comes to skin. The antioxidants present in the skin help to reduce discoloration around the eyes and help in reducing dark circles. Mixing tomato juice with 1/2 tbsp lemon juice and adding 2 tbsp of gram flour will make a paste that can be applied for 10-15 minutes and then rinsed with cold water for desirable results!
Grated Potatoes
Potato also contains natural bleaching characteristics that help in lightening skin and also reduce puffiness around the eyes. If you're struggling with dark circles, then potato is the solution for you! Grating chilled potatoes, extracting the juice, and applying it through cotton pads on the eyes is the right way to use potatoes for dark circle remdies. dark circles remedies
Mixture of rosewater and milk
Making a mixture of 2 tbsp rose water and 1 tbsp milk and applying it around the eyes with cotton pads is the solution for sensitive skin. Rinse the face with water later. It will help lighten the dark circles and enhance your beauty game!
Dark Chocolate
Dark chocolate to remove dark circles? YES, You heard it right! Dark chocolate protects against harmful UV rays and slows down the aging process. Those who tell you chocolate is bad for your skin, prove them wrong with this hack!
Aloe-Vera
Aloe vera is an efficient moisturizer so clean the under-eye area and apply aloe vera to it. Massage the area for 5 – 10 minutes. Its anti-inflammatory properties will help reduce dark circles. Rinse it if it feels sticky, otherwise, it is not necessary to rinse the face afterward!
Turmeric
Another powerful natural oxidant that helps to get rid of dark circles and lighten skin tone. It can be mixed with pineapple juice to create a thick paste that can be applied and left for 10 minutes to dry. Rinse it with a damp cloth later. Practice to routine for a few days to observe the best results!
Try out these top home remedies by Sunday to reduce dark circles and lighten skin around the eyes. Along with these, try adapting to a healthier routine by consuming more water, having 8 hours of sleep, and exercising regularly.