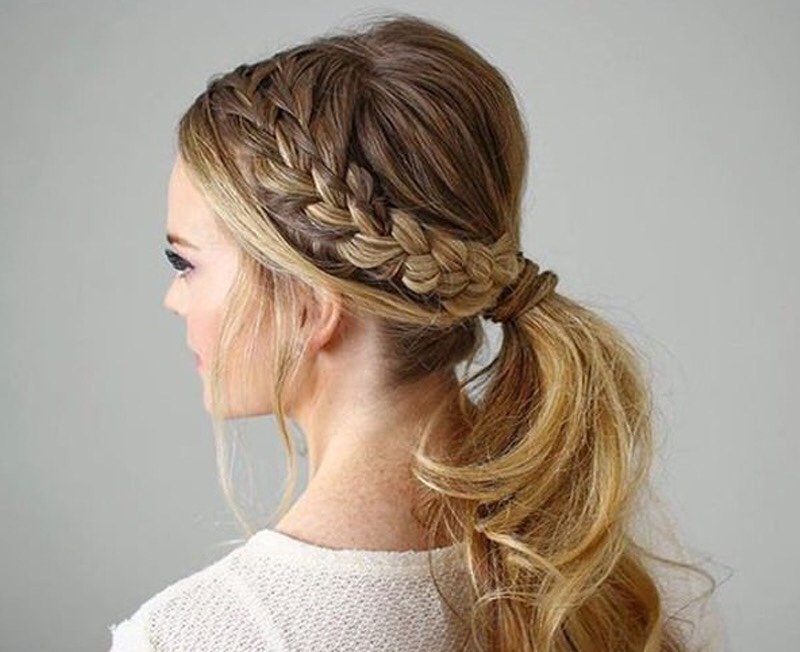 If you're always finding yourself short on time and find it difficult to reach absolutely anywhere on time – we get it, sister! We also understand how difficult it can be to have to do your hair every morning. Here's our solution – quick 5 to 10 minute hairstyles that will make your hair look like you put a whole lot of effort into making them look great!
1.Braided Low Ponytail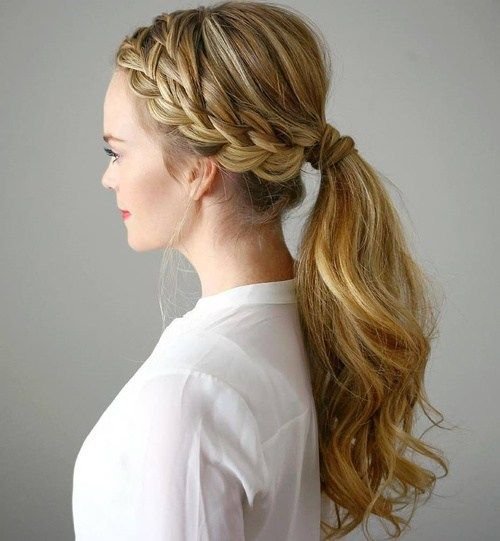 First, make a large braid with the front section of your hair. Make sure that you're pulling your hair toward the back of your head while you're braiding so that you won't get that annoying bump in your hair.
Pull the end of your braid and the rest of your hair into a tight ponytail. Pull slightly on the strands of the braid to make it fuller. Pro Tip: To give your ponytail volume, tighten your hair by pulling at the TOP strands of the ponytail. If you're going for a messy look, pull out some of your bangs to frame your face. Instead of just picking out hair with your fingers, try running your hand through your hair and slowly pull it back to only get the strands that naturally frame your face.
2.Half Up Bun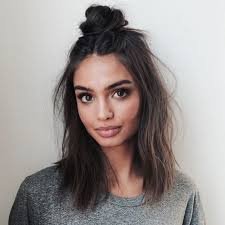 Just pull half of your hair back.
Form a bun by twisting your hair into a loose knot and tie it in place with a hairband.
If you want to mix it up, add braids to the look!
3.Quick Curls
Tie your hair in a ponytail and separate it into two parts. (If you have thicker hair, just separate it into more parts)
Curl the strands with a wand. PRO TIP: Hold the curls in your hand before dropping it. This gives your curl a chance to cool before it extends which will keep them in longer.
Take your ponytail out and ta-da! Perfectly curled hair in only 5-10 mins 🙂 Make sure to set it with hairspray to last all day. TIP: Before curling your hair, use a heat protector so that you don't fry your hair.
We promise you – these quick and simple hairstyles will ensure you don't get late to meetings and soirees because of your hair styling needs!