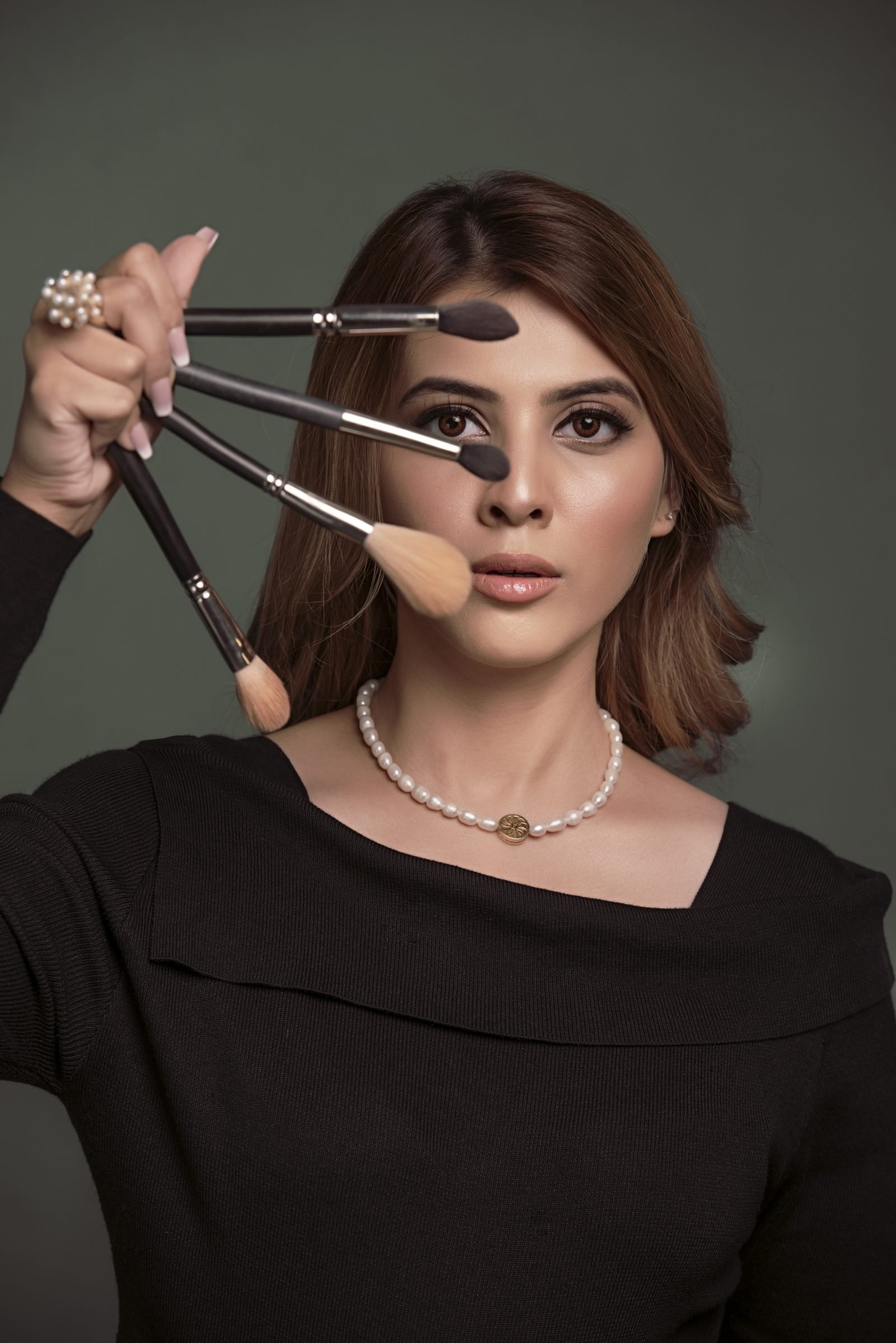 Your wedding day is the most magical and memorable day of your life. As a bride, you want to look and feel your best, and nothing can make you feel more confident and beautiful than the perfect makeup look. Choosing the right makeup artist for your wedding day can be overwhelming, but it's one of the most important decisions you'll make. Makeup artists (MUA's) are magicians of the beauty industry. They have the power to enhance one's natural beauty, hide flaws, and create a look that is uniquely tailored to each client. One such magician is Naureen Nawaz, whose talent for makeup artistry is nothing short of amazing. Naureen has been making waves in the beauty industry with her unique and creative approach to makeup for quite some time now and that is why she is definitely on top of our list when it comes to brides this wedding season.
Naureen has made a name for herself by creating stunning looks that are both timeless and modern. With her years of experience and a keen eye for detail, this makeup artist has become a favorite among celebrities, models, and brides.
Having spent several years perfecting the craft of makeup, there is no doubt that Naureen is among the best in the city. With her expertise in the field and her experience of working with huge international industry names like MAC, she has become the go-to makeup artist for those who want to look their best on their big day. Naureen's approach to bridal makeup is all about enhancing one's natural beauty in a way that makes her clients feel beautiful in their own skin, showcasing the best side of themselves to the world. What sets her apart from other makeup artists is her distinct ability to accentuate anyone's inner confidence. Furthermore, she takes the time to understand each bride's individual needs and preferences, working closely with them feature by feature.
Naureen pays meticulous attention to every little detail, from the color of the lipstick to the placement of the lashes. She patiently works to create a flawless look, skillfully blending eyeshadow, finding the perfect blush, and applying subtle contour. By the end of the day, every aspect of the bride's makeup is absolutely perfect from every angle, making her the belle of the ball on her wedding day.
Brides adore working with Naureen because of her soothing and calming presence. She understands the stress that comes with weddings and goes above and beyond to make the makeup process as comfortable and pleasant as possible. Naureen's punctuality, professionalism, and amiable nature make her an absolute delight to work with.
If you're a bride-to-be who wants to look and feel your best on your wedding day, there's no one better than Naureen Nawaz. With her experience, meticulous attention to detail, and genuine passion for her work, she is sure to make you look and feel like a million bucks on your big day.