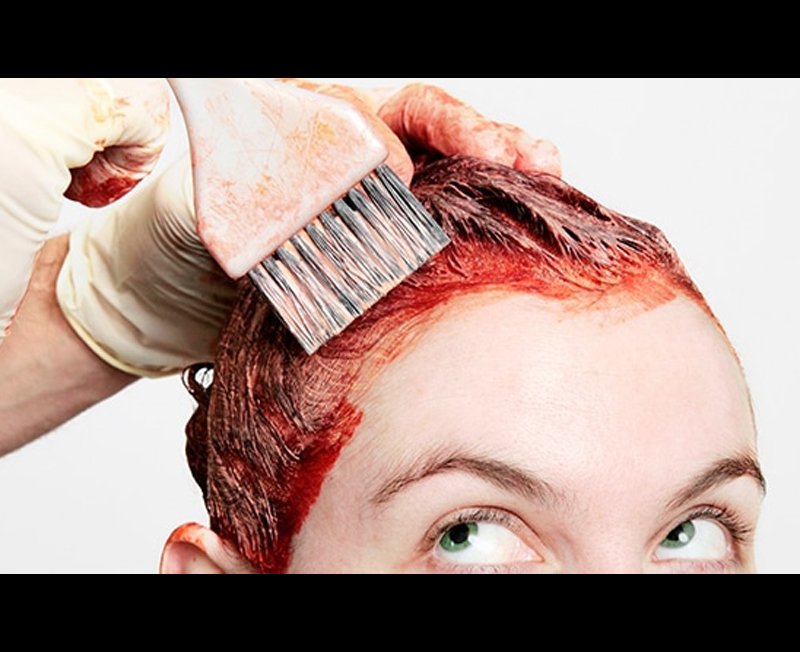 Has anyone had their hair dyed without staining the skin around your forehead, ears and neck? If you're one of the lucky ones, congratulations, but most of us have had the misfortune of leaving salons with stains up the wazoo. Now that visits to salons MUST be limited, due to the rapidly spreading coronavirus, the dye-on-your-skin situation is only going to get more dire. We've got your back when it comes to getting rid of stubborn hair dye stains at home. 
Despite what google suggests, nail polish remover directly to the skin to remove dye stains is not a good idea at all. 
Instead try applying laundry detergent, dish soap, baby oil, or olive oil on a damp wash cloth and gently rubbing the skin. Detergent will work the fastest, but those with sensitive skin may want to use an oil, which softens the skin and helps break up the color.
A more experimental route—and one we can't fully endorse—is cigarette ash rubbed on the stain.
Prevention in the first place is obviously best. Before dyeing your hair at home, rub a layer of Vaseline or baby oil around your hairline to prevent the dye from transferring. Always wear the plastic gloves that come inside the hair dye box to prevent staining your hands and nails. Finally, moisturized skin won't soak up dye as easily, so make sure your skin is plump and dewy before getting to work.