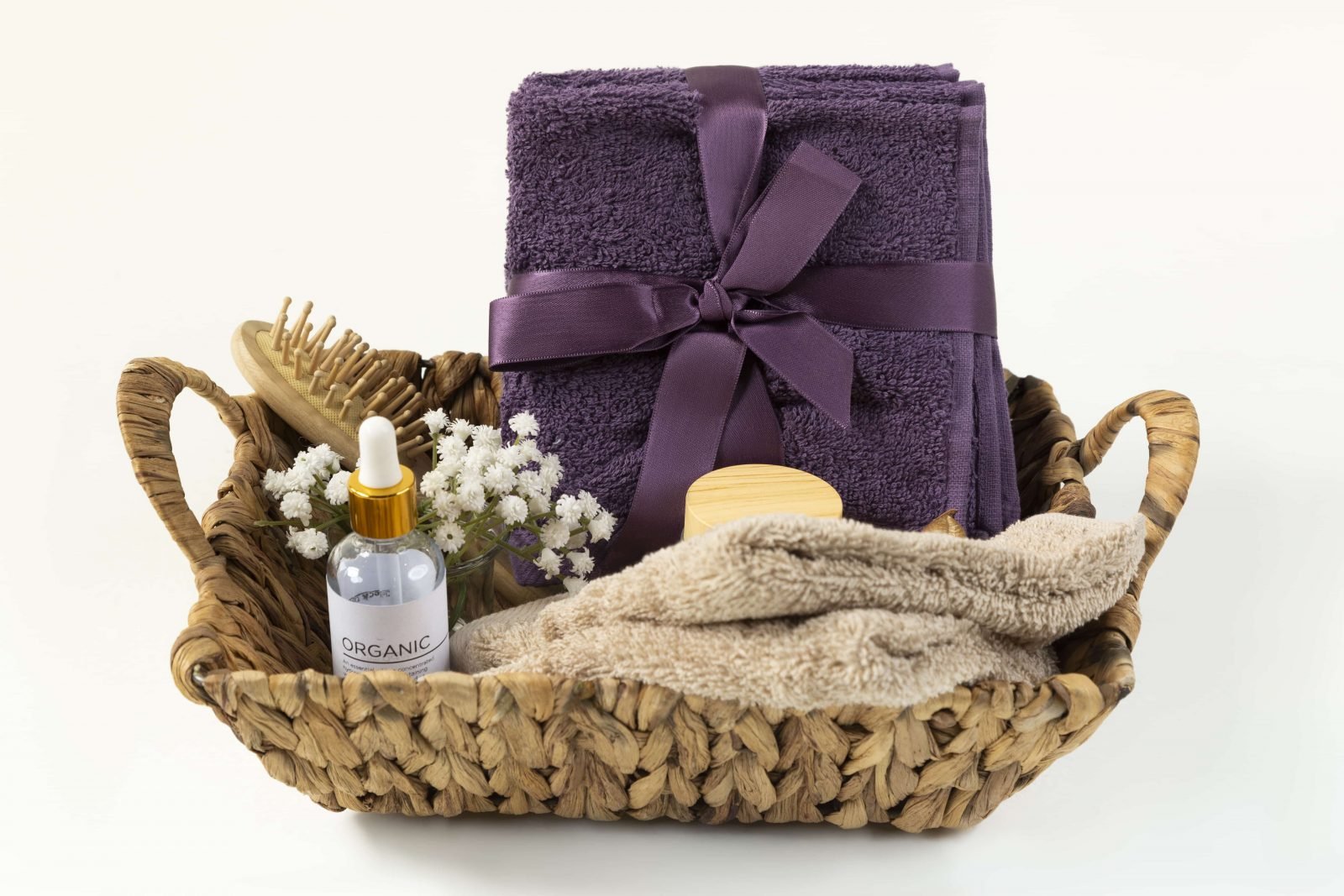 This year, apart from baking the perfect banana bread, what everyone around us has become an expert in is…SKINCARE!
Retinol, Hyaluronic acid, Vitamin C, you name it and people will know what to use for what skin problem. Being at home meant that we all were spending way more time examining our skin than what is recommended. But the positive that has come out of it is now we know what all is beneficial for our skin.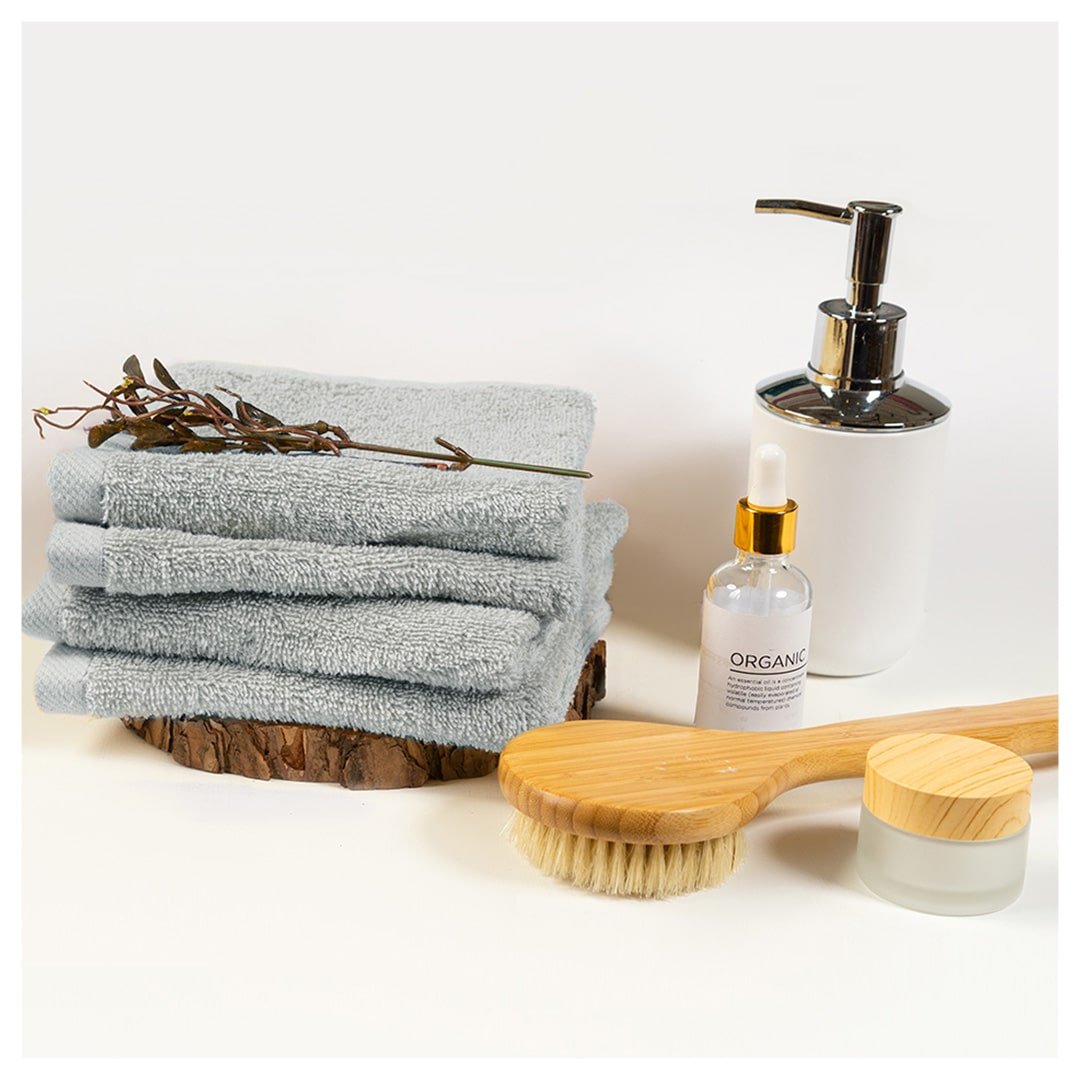 In our journey of discovering skincare, we wanted to share with you today a skincare tip that we've been trying out with increasing success.
It is a budget-friendly discovery but more importantly, it is one that is extremely effective!
The tip is thus: Use a face towel when cleansing your face. It cleans your skin, gently exfoliates and leaves your skin looking cleaner, clearer and brighter. No more need for any fancy face washing gadget anymore!

A face towel is essentially a small, square sized combed cotton towel used interchangeably with a washcloth.
Where can you get yourselves one?
We recommend investing in Ideas Home 4PC Face Towel Set. Not only is the product of superior quality but is also pocket-friendly, with the set only costing PKR 488! Unbelievable, right? With their Azadi Sale now in full swing you can shop this magical skincare ingredient at FLAT 35% OFF. Available in a number of different colors, face towels from Ideas Home are an everyday luxury for your bathroom. These towels are made from 100% cotton and will leave your skin feeling fresh and soft.
With these face towels at your disposal, you can create a spa-like experience in your own bathroom. Each pack contains 4 luxury face towels, in a beautiful packaging.

Still not convinced? Here are a couple of reasons why you need a face towel as part of your skincare regimen!
An effective beauty routine doesn't have to be complicated. You might find that you can actually do away with all the pricey cleansers and just stick to a simple face towel and a bowl of water to clean your face. Brownie points for face towels as they don't leave any potentially harmful chemicals on your face.
Exfoliation is a touchy subject (pun intended). Where other products such as facial scrubs might exfoliate through both chemical and mechanical means, face towels delicately remove a thin layer of dead skin cells, keeping essential oils intact.

While you are exfoliating, imagine saving the planet as well! Face towels can be used repeatedly as they are easily washable. You'll be saving tons of plastic getting dumped in landfills in the long run.
You can also use face towels for gentle steaming, wiping off your make-up or even to lather certain products on your skin and using circular motions massaging your face.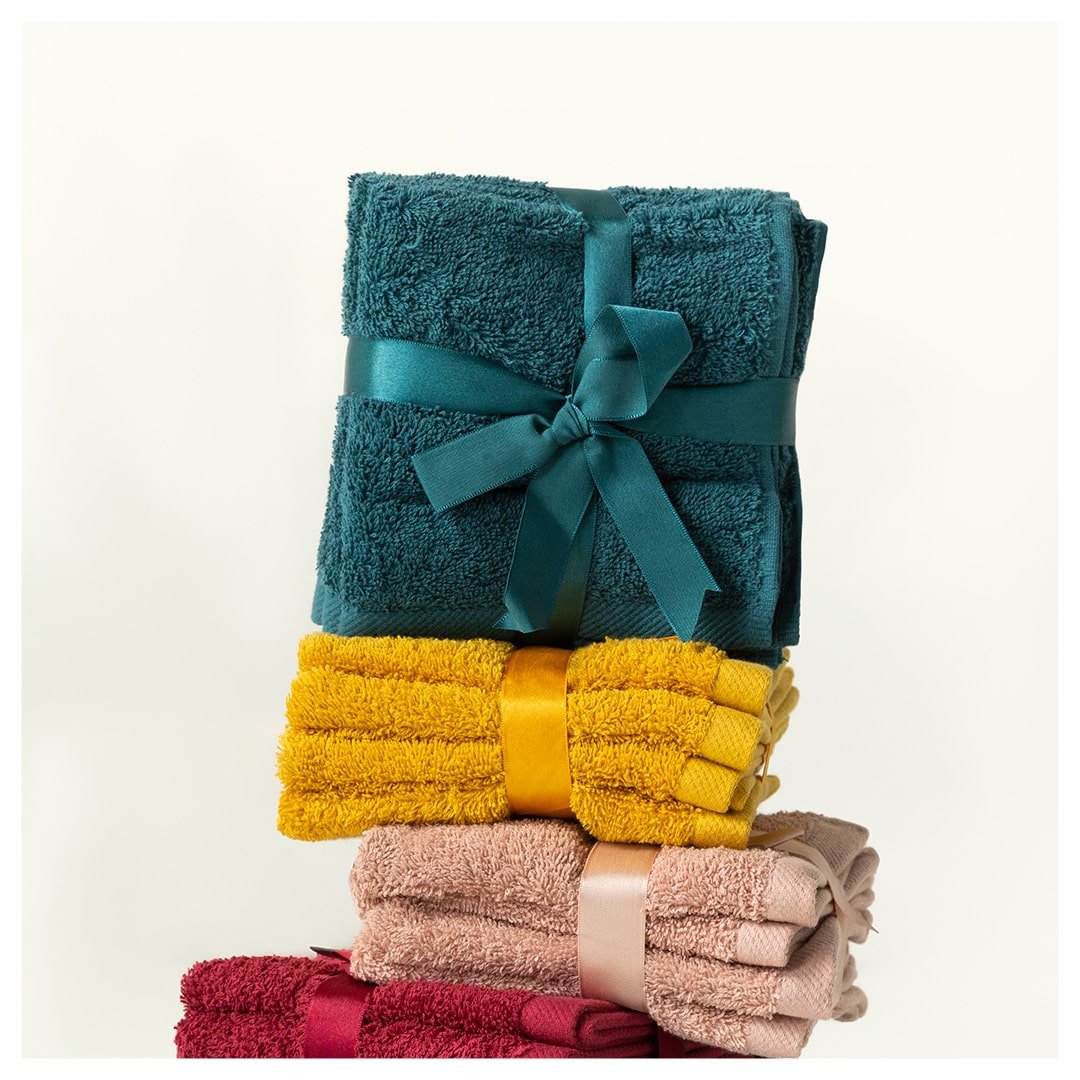 Skincare doesn't have to cost a fortune. Everyday simple practices done with consistency will reap noticeable results. At the price point these face towels are available at Ideas Home, we found ourselves getting a couple – guilty as charged.
So, what are you waiting for? Log on to https://www.gulahmedshop.com and get your hands on these small but mighty face towels and you can thank us later!