Whether you're planning to be a classic, regal bride or leaning more towards a modern vibe, your makeup and hair for the big day can make or break your look. But fret not! Sunday's got you covered with our picks of the best of the best when it comes to Bridal hair and makeup for every one of your events:
Baraat Glam From Ather Shahzad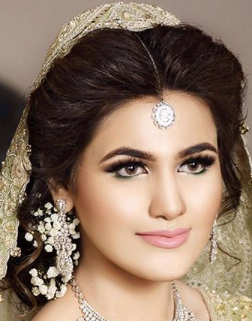 From the classic red lipped brides to softer modern looks, Ather Shahzad does SKIN like no other. It doesn't matter if the stress of the wedding got in the way of achieving perfect skin, Ather Shahzad's got you covered!
Valima Vibes From Uzma Ashfaq's Bridal Salon
The best of the best, Uzma's does all kinds of makeup to perfection. Be it mehndi,shadi or valima, Uzma is a magician and no 2 brides ever look the same! We especially love how perfectly each hairstyle compliments the makeup and the outfit to a T.
Party Makeovers From Nabila's
Your main events are over but you're not free to slip back into your PJ's just yet! For the dozens of dawats you have to look flawless for, Nabila's is the answer to your prayers. From bouncy blow dries to perfectly applied eyeliner , you can never go wrong with the pros' at Nabila's.
Mehndi Glitterati From Amina Raja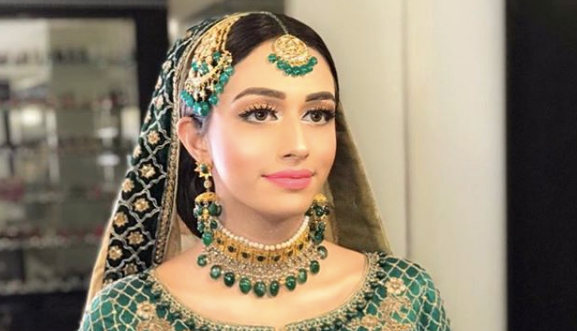 Nobody plays with colour better than makeup maestro Amina Raja. If making your eyes pop is high on your list of demands from your makeup artist, no one does it better than them.
P.S They're also the only salon in Lahore that offers 'story telling' mehndi designs so now you can have your love story stained on your hands on your special day.
Engagement Ready From Ethereal Salon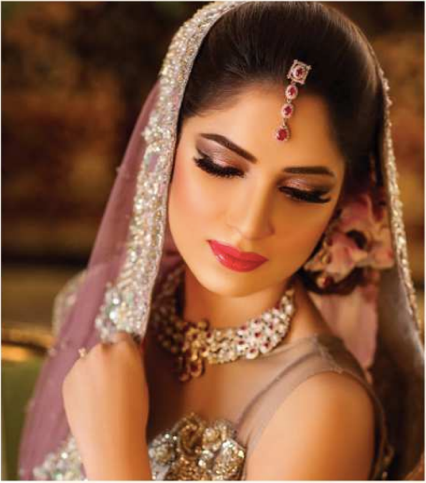 Ethereal Salon may be new, but they're no amateurs when it comes to hair and makeup. Ethereal offers the lightest touch to elevate your natural beauty and take you from drab to fab with their signature  makeovers.
Mayoun Glam From Hifsa Khan Salon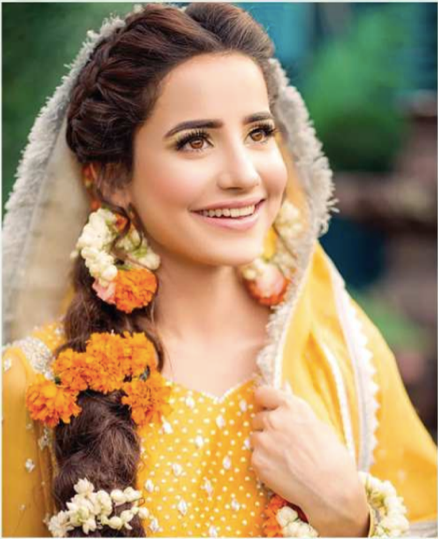 The age old concept of no makeup before the shaadi has been taken over by a soft, no-makeup makeup look for the mayoun. So if you want to look naturally beautiful, opt for some subtle glam by Hifsa Khan for your mayoun. Throw in some flower jewellery to add that extra oomph.
Signature Wedding Glam From Zara Gul
Now we all know those pre and post wedding dinners can feel like a nuisance when you have to do your makeup for the hundreth time. But Zara Gul offers the perfect dewy glam that can be dressed up or dressed down – be it someone else's wedding or your own, Zara Gul knows her way around a brush!
Shendi Ready From The Makeup Studio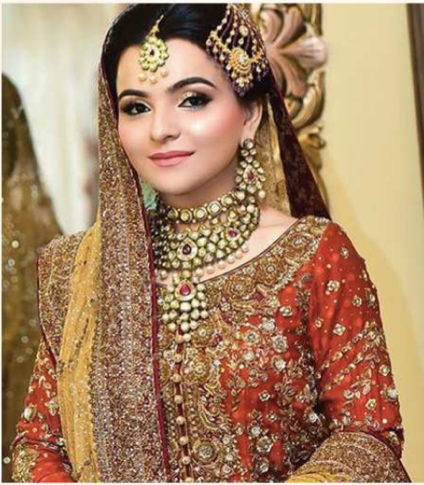 The sister duo at The Makeup Studio sure know how to make a girl feel at home. So if you're confused between a mehndi or shaadi look for your "Shendi" , opt for these gals- they have the Midas touch!