White Actors to No Longer Voice Non-White Actors on "The Simpsons"
The unfortunate killing of George Floyd and the resulting protests have made the American pop culture indulge in some much needed introspection. In light of this development, The Simpsons, have announced they will stop using white actors to voice non-white characters on the show.
"Moving forward, 'The Simpsons' will no longer have white actors voice non-white characters," they said in a statement on Friday. The statement did not elaborate, but the move follows years of public pressure about the Fox television show's Indian convenience store character Apu, who has been voiced by Hank Azaria.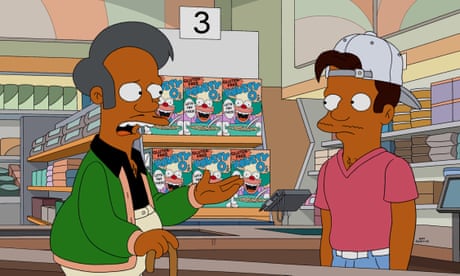 Simpsons actor Hank Azaria says he'll no longer voice Apu: 'We all agreed on it'. Azaria said earlier this year that he would no longer play the character, which has been criticised as a negative portrayal of Indian-Americans. Azaria has also voiced the Simpsons characters of Black police officer Lou and the Mexican-American Bumblebee Man. The white actor Harry Shearer has played Dr Hibbert, who is Black.
Other white actors, including Mike Henry of animated series Family Guy and Kristen Bell of Central Park, have also said they will no longer voice characters of colour..
In The Simpsons, Apu's first appearance came on a season one episode called The Telltale Head, uses the catchphrase: "Thank you, come again." Criticism of the character heightened in 2017 with the release of a documentary by the comedian Hari Kondabolu, The Problem With Apu. Kondabolu argued that Apu's character presented a negative stereotype of people from South Asia. While The Simpsons' first response to the controversy was widely criticised, Azaria swiftly expressed willingness to step down from the controversial role.