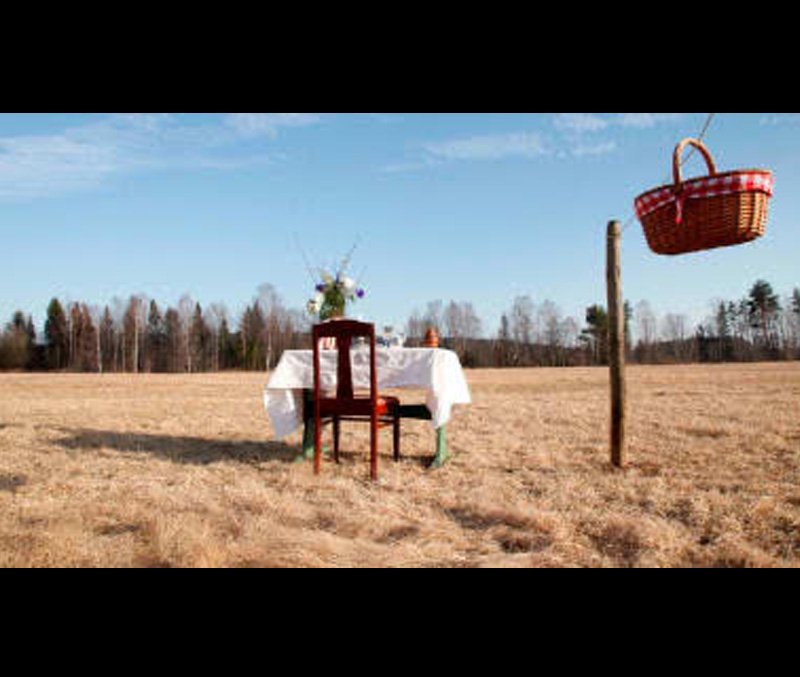 The one thing people really miss during the lockdown, is dining out. This has led to the concept of a pop up restaurant in Sweden which offer a table for one. Opening on the 10th of May, Bord For En (Table for One) as the name suggests, keeps the cost of the meals up to the client's discretion. You can decide the cost of your three course meal – how cool is that! "We welcome all, no matter what financial situation you are in. The price of the menu is up to the guest," says Karlsson.
Rasmus Persson and Linda Karlsson are the couple responsible for the unique concept. Located in Värmland, roughly 350 kilometers (217 miles) from Stockholm, the restaurant, or the restaurant's single table and chair, more accurately, is situated in a lush meadow.
Fitting right into the time of the pandemic, the concept behind this is to eat in isolation – an experience you can savour on your own. Guess what – there will also be no wait staff. The pop up restaurant aims to only serve 1 guest per day to ensure that Ramus and Linda can focus on one client per day.
This is not to mint money though. "We want to avoid the feeling of being watched while you eat your food. We all are facing difficult times and there are people who have lost their jobs, a loved one or even their mind." said the couple behind the pop up restaurant.
How did they come up with the idea?
During the pandemic, Sweden has not necessarily issued restrictions but only recommendations of social distancing. One fine evening, a few weeks ago, Karlsson's parents showed up at their home. Making a prudent decision, they decided to not put their parents at risk by allowing them into the house. Therefore, they set up a table for the parents outside the house, in a garden, a safe distance away from themselves. This unusual dining experience served as an inspiration for something more official. Thus, Table for One was born.
And perfectly so, this is what the new form of socially acceptable dining looks like.