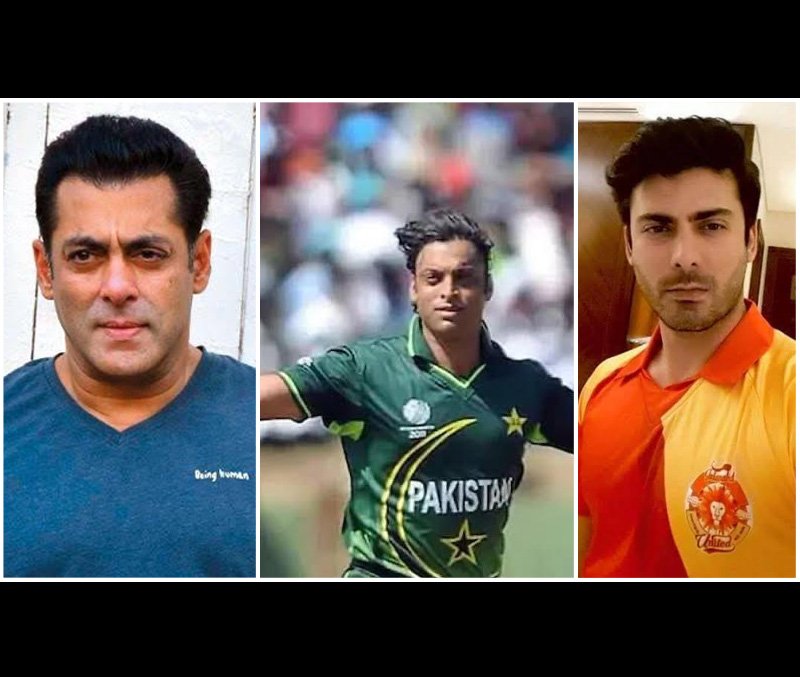 It's no secret that former cricketer Shoaib Akhtar has been a long time fan of Bollywood Actor Salman Khan, so it's not surprising that the fast bowler would want Khan to portray his likeness in a future biopic.
In 2016 the speedster had the chance to meet Salman Khan at a 'Being Human' event, and since then he has only sang his praises.
I really enjoyed my time with Salman Khan in Dubai …great work is been done by being human foundation … pic.twitter.com/zxK2KarOGY

— Shoaib Akhtar (@shoaib100mph) May 6, 2016
Akhtar also expressed his regret at the arrest of Salman Khan in 2018:
Really Sad to see my friend Salman khan sentenced for 5 year But the Law must take its course & we got to respect the decision of honourable court of India but i still think punishment is to harsh but my heart goes to his family & fans ..
Am sure he will out soon ..

— Shoaib Akhtar (@shoaib100mph) April 5, 2018
And now, Akhtar has been quoted saying the following by journalist Saj Sadiq"If ever my biopic is made, I want Salman Khan to play the lead in it,"
Considering todays political climate between India and Pakistan, as well as the current Coronavirus situation, Salman Khan is probably not the best choice. Especially if you think about Khan's age and build.
Do you think Salman Khan would make a good Shoaib Akhtar in a future biopic? Let us know in the comments below