Sanna Maki is NOT a Cure for COVID-19 & Has Serious Side Effects

Sanna Makki, a herb that is usually used to treat bowel problems like constipation, is recently being FALSELY touted as a cure for the deadly Coronavirus on popular social media applications such as WhatsApp and Facebook. Not only is this misleading and inaccurate, it is also hazardous as the herb has side effects that could turn deadly in severe situations.
The medicinal plant is experiencing high demand due to the misleading videos and posts spreading like wildfire boasting it being a miraculous cure for COVID-19. The herbs price is now higher than ever, thanks to videos like this:
And posts like this: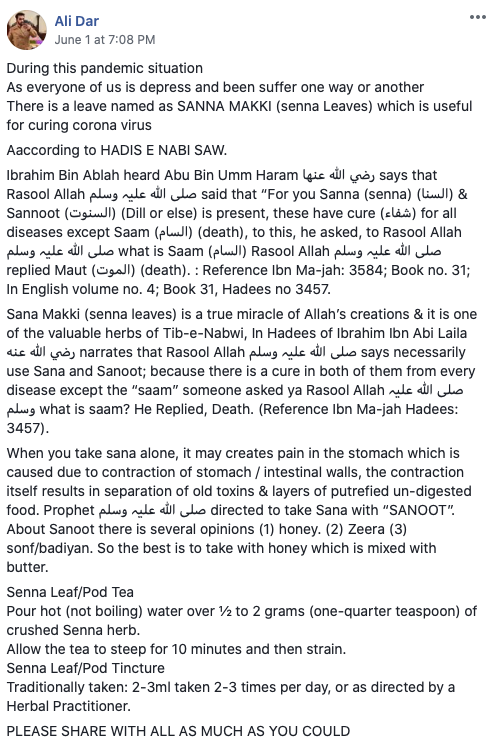 Despite what some people are claiming, a US-based public health expert has written about Sanna Makki and warned of major side effects from consuming the herb without clinical guidance or prescriptions:
Traditional Asian/Chinese herbs can cause kidney or liver damage.

High concentrations of arsenic, lead, cadmium were found in 61% of herbs. https://t.co/n1R1QJssBw

2/

— Faheem Younus, MD (@FaheemYounus) June 8, 2020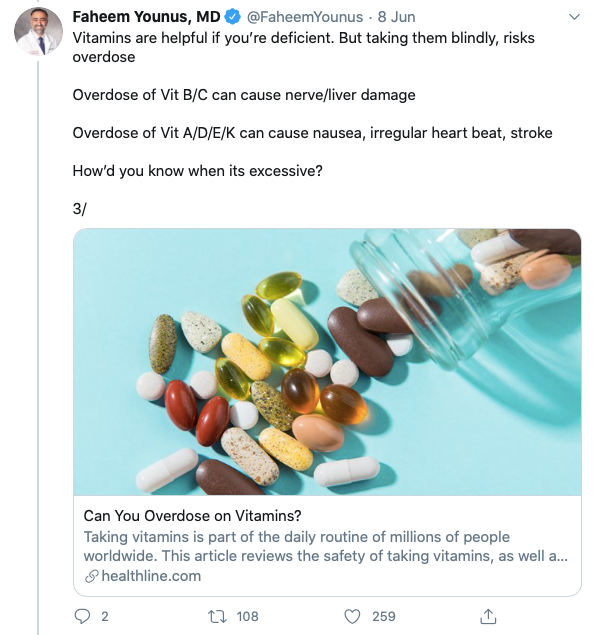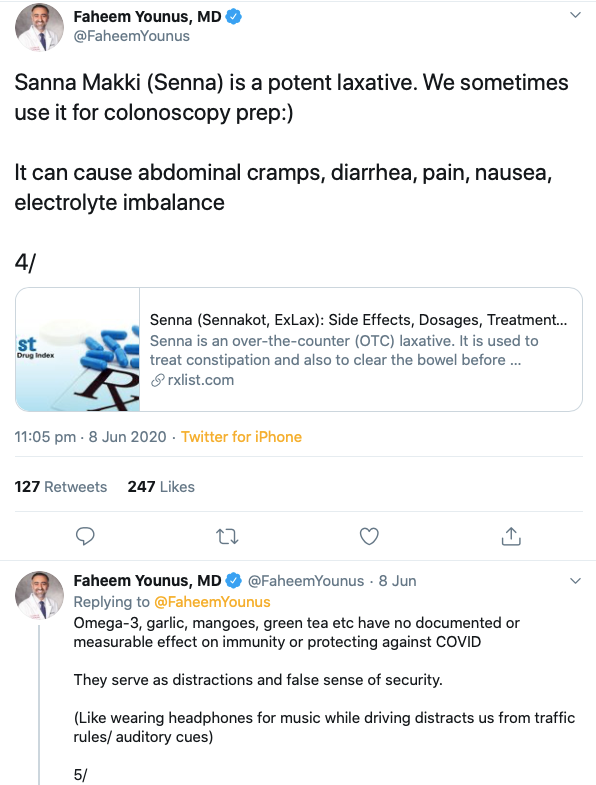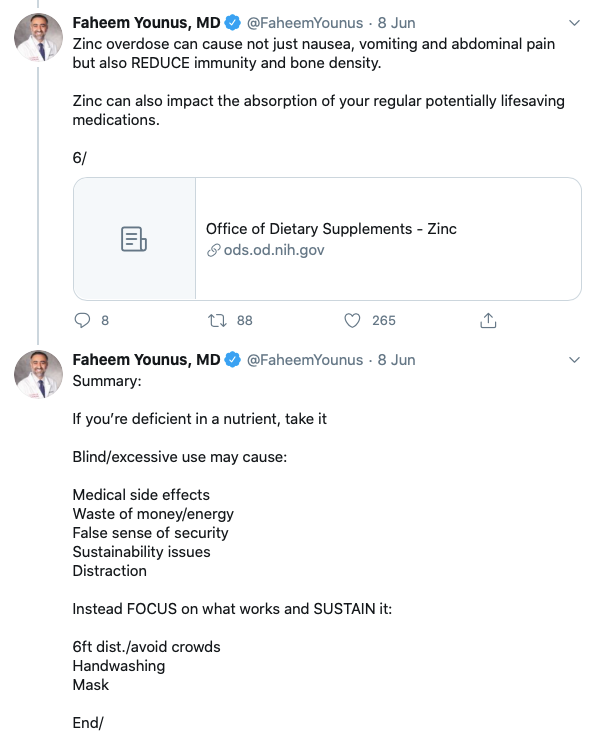 A young medic currently working at the Field Isolation Center in Karachi, also shared a crucial message regarding the herb:
Sanna maki is senna leaves which is a known laxative. People claiming recoveries are probably just fighting it off with their own natural immunity. A respiratory virus can't be cured by a gastrointestinal medication.

— Baakh (@bnusrat) May 28, 2020
In short, there is no proven research that Sanna Makki is a miraculous COVID-19 curing herb, and taking large amounts of it can actually be detrimental to your health. Stop yourself and others from spreading misinformation without verifying facts and figures!