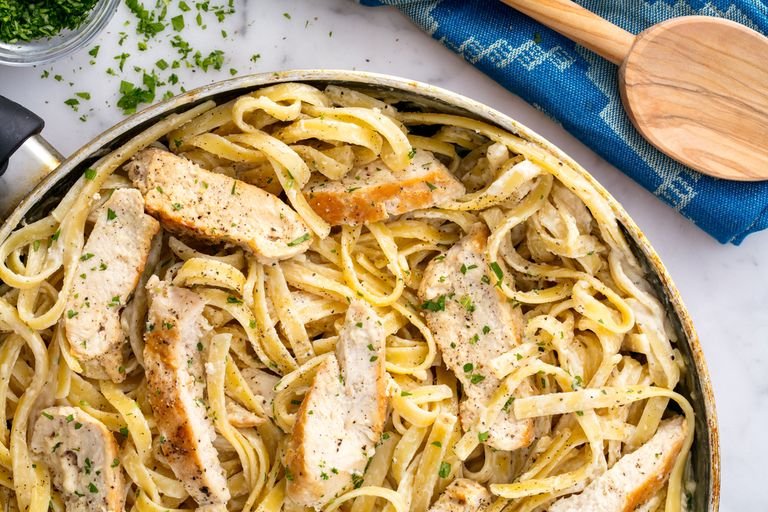 Whoever said creamy chicken pasta was the ultimate comfort food, was absolutely right! And here at Sunday, we bring you the easiest, one pot pasta recipe so that you can have something truly delicious to binge on this week.
Ingredients:
2 tbsp
extra-virgin olive oil
2
boneless skinless chicken breasts
Salt
Freshly ground black pepper
1 and 1/2 cup
chicken broth
225 grams of fetuccini
1 cup
freshly grated Parmesan
Freshly chopped parsley, for garnish
Directions:
In a large skillet over medium-high heat, heat oil. Add chicken and season with salt and pepper. Cook until golden and cooked through, 8 minutes per side. Let rest 10 minutes, then slice.
Add milk, broth, and garlic to skillet. Season with salt and pepper and bring to a simmer. Add fettuccine, stirring frequently for about 3 minutes. Let it cook for 8 minutes more.
Stir in heavy cream and Parmesan until combined. Simmer until sauce thickens.
Remove from heat and stir in sliced chicken. Garnish with parsley.
Put on your favourite movie or TV show and enjoy a big bowl of creamy Chicken Alfredo pasta!