Home » Naimal Khawar's Birthday Wish for Hamza Ali Abbasi Will Make You Swoon
Naimal Khawar's Birthday Wish for Hamza Ali Abbasi Will Make You Swoon

Hamza Ali Abbasi turned 36 on Tuesday. His Instagram was full of love and warm wishes as fans from all around the world took to his social media account to wish him a very happy birthday. However, the one birthday wish that made our hearts melt was that by wifey, Naimal Khawar.
Taking to Instagram, she called him "a man with a heart of gold". She shared an adorable photo of her husband, looking over at the sunset and wrote "A man with a heart of gold, filled with so much purity". She went on to thank him for "lighting up my world everyday".
See Also

Home » Naimal Khawar's Birthday Wish for Hamza Ali Abbasi Will Make You Swoon
Hamza Ali Abbasi shared Naimal's birthday wish on his own Instagram story with the words "Haye Allah" and a kissy face emoji. That was exactly our sentiment when we saw the picture too, Hamza.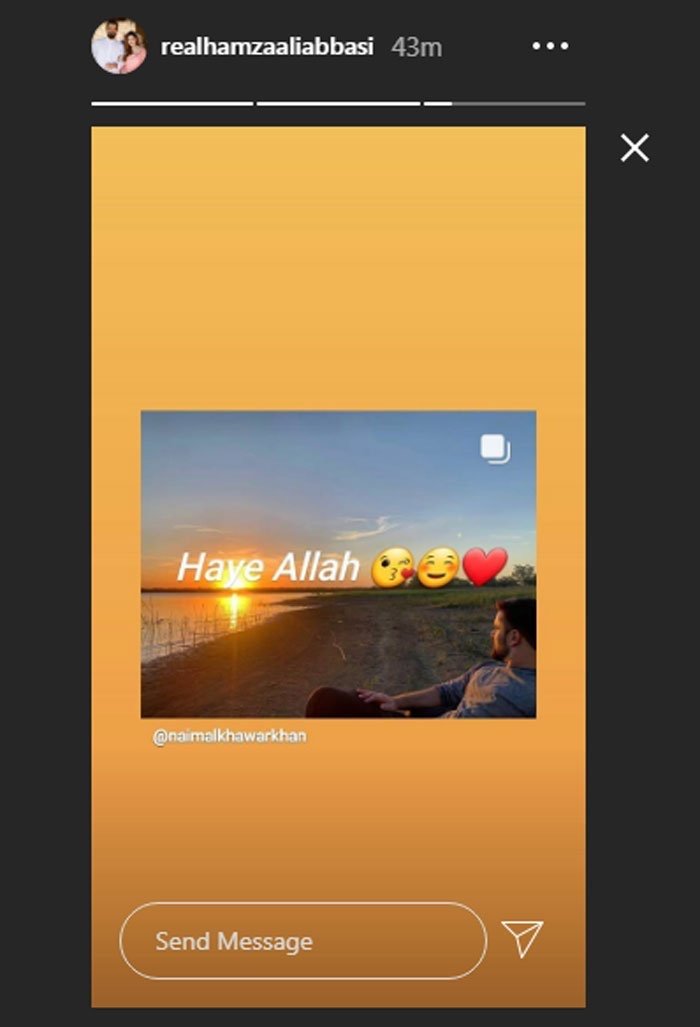 We wish Hamza Ali Abbasi a very happy birthday from all of us at Team Sunday.