Mehwish Hayat Thinks Her Brother Looks Like the Professor from 'Money Heist'

Mehwish Hayat has 'Money Heist' and the Professor on her mind, and it shows!
Earlier, the actress pointed out similarities between former cricketer Zaheer Abbas and the Professor:
Just noticed. In the picture over my left shoulder.. doesn't Zaheer Abbas look like the 'Professor' from the Money Heist? lol

— Mehwish Hayat TI (@MehwishHayat) June 4, 2020
And now, the actress is drawing similarities between her brother Danish Hayat and the Professor: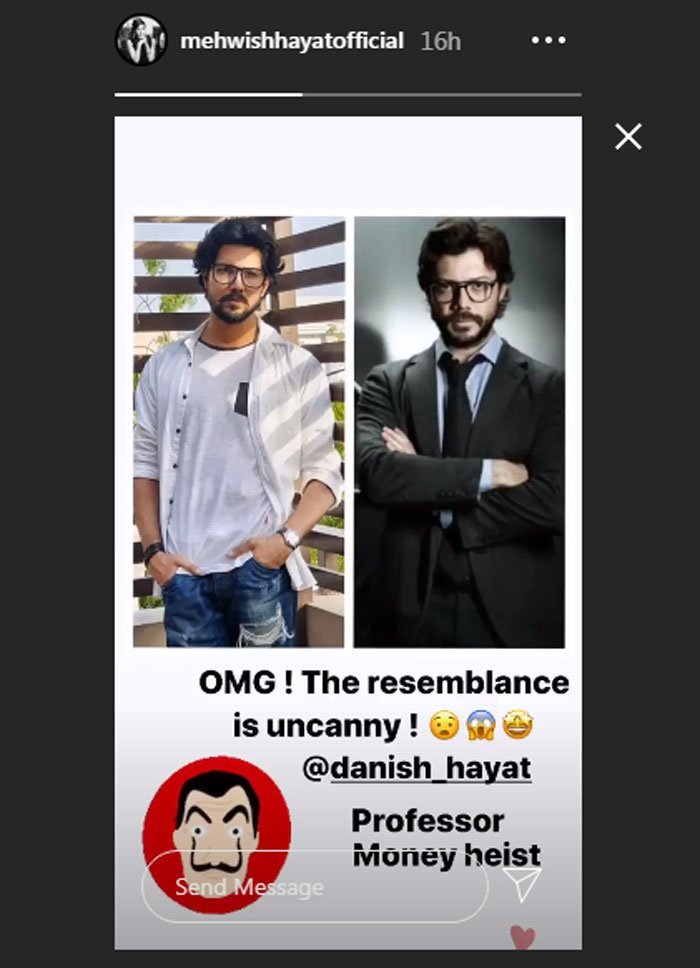 Some fans agreed with Hayat's observation, judging by the comments left on Danish Hayat's pictures:

While others disagreed:

Do you see the resemblance? Sound off in the comments below.