Lahore Grammar School A-1-A Terminates Four Teachers Following Countless Sexual Harassment Allegations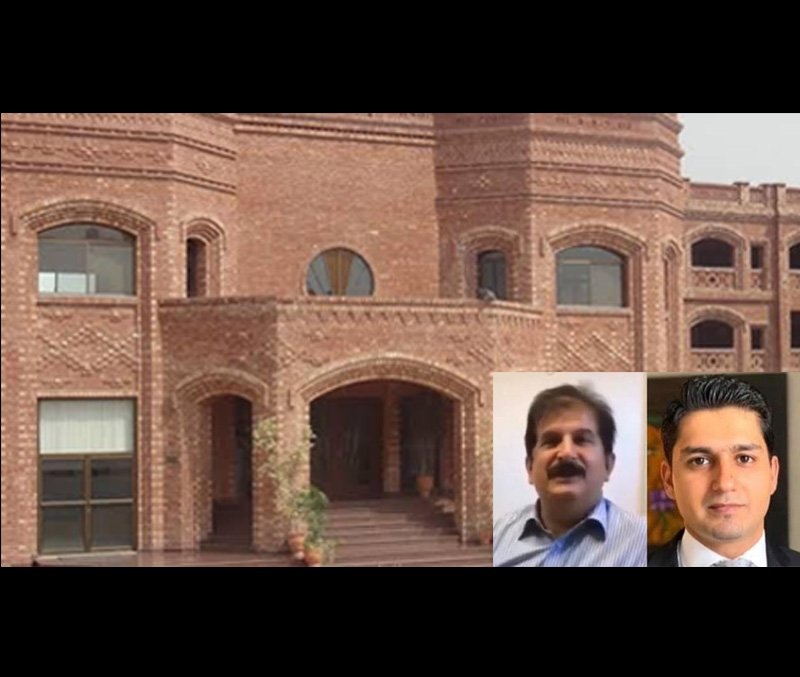 4 faculty members of Lahore Grammar School have been terminated following countless accounts of sexual harassment by current and former students.
Aitezaz Rehman Sheikh,Zahid Warraich, Umer Sharif and Shehzad Irshad have been terminated from their positions at LGS 1-A1, after 4 years of complaints against them, while allegations against Omair Rana are also present. It seems the school only deemed it fit to take action after the matter was brought to the worlds attention via social media.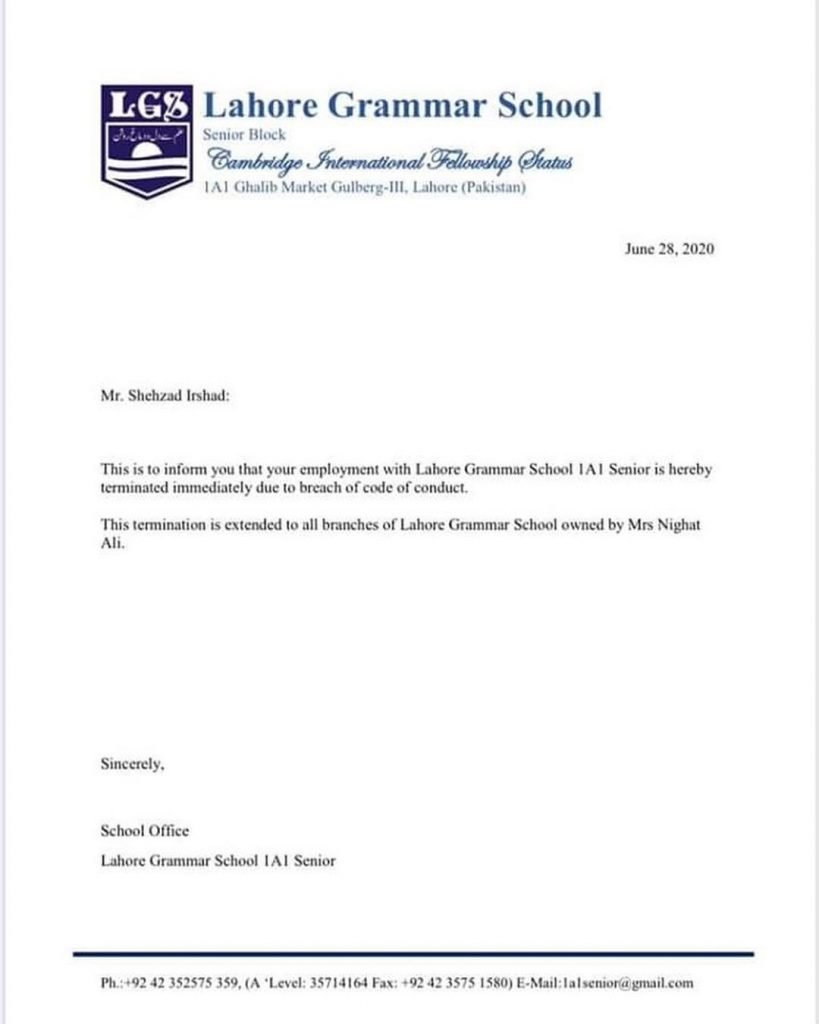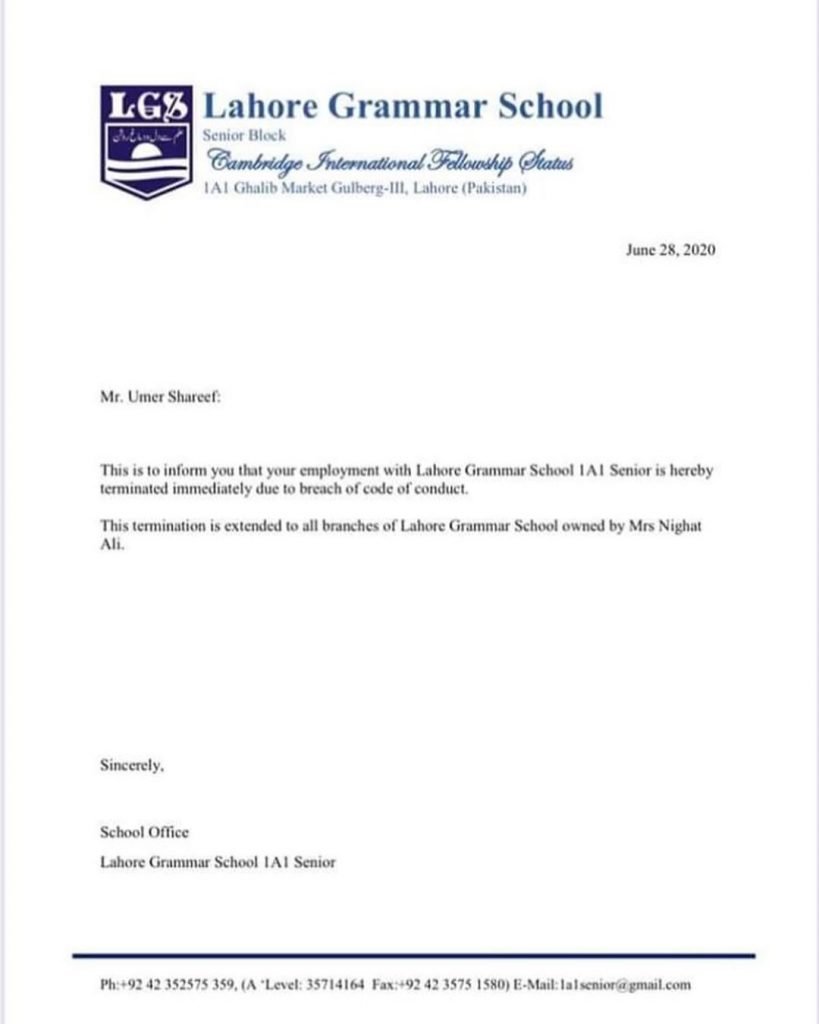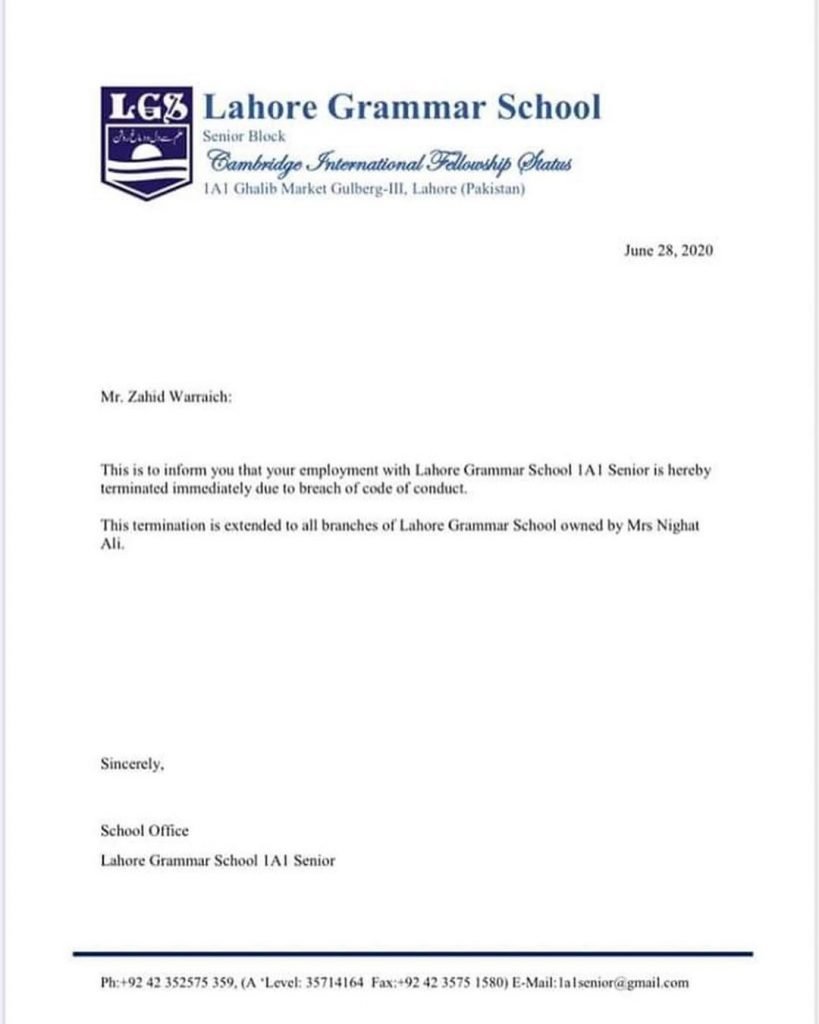 Preying on girls who aren't only your students, but also minors is simply predatory behaviour and makes those accused pedophiles.
Aitezaz Rehman: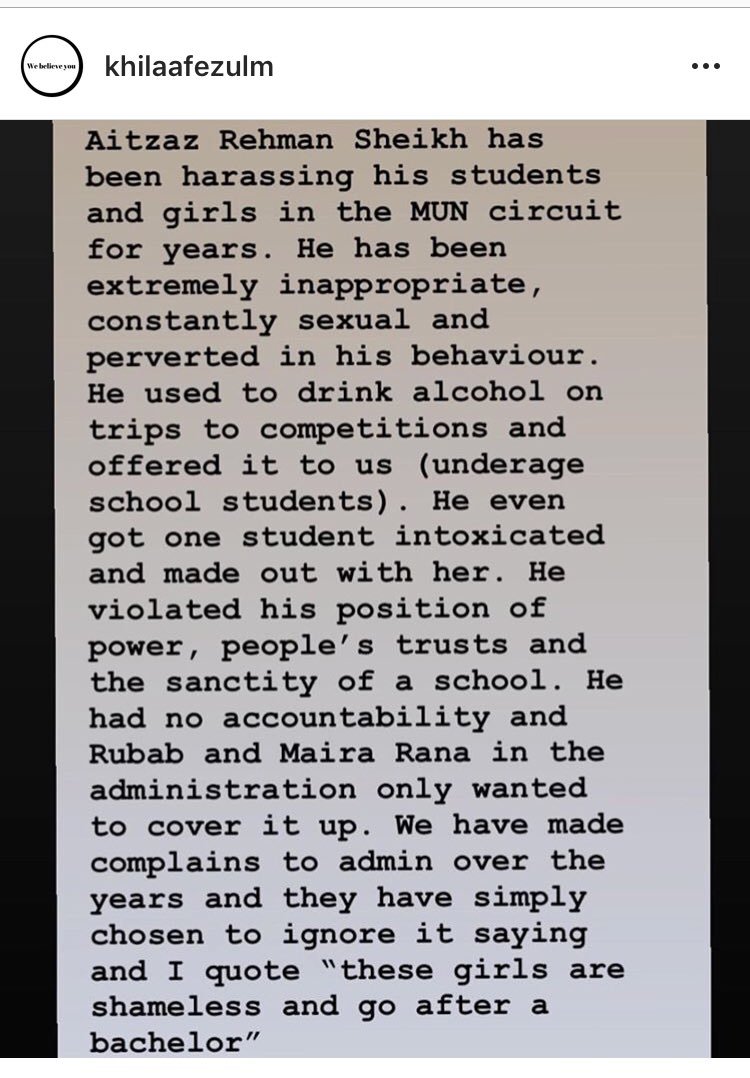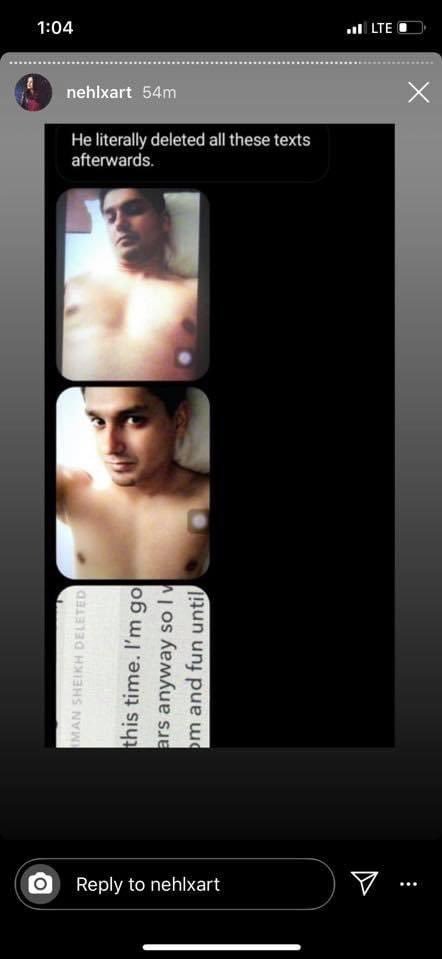 Zahid Warraich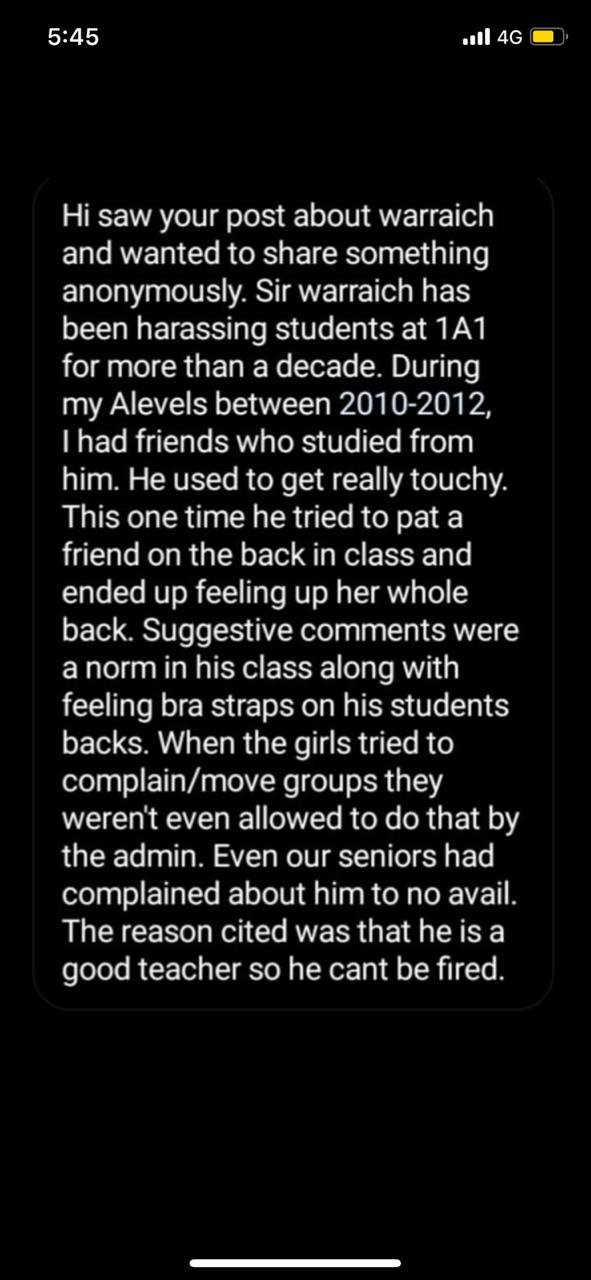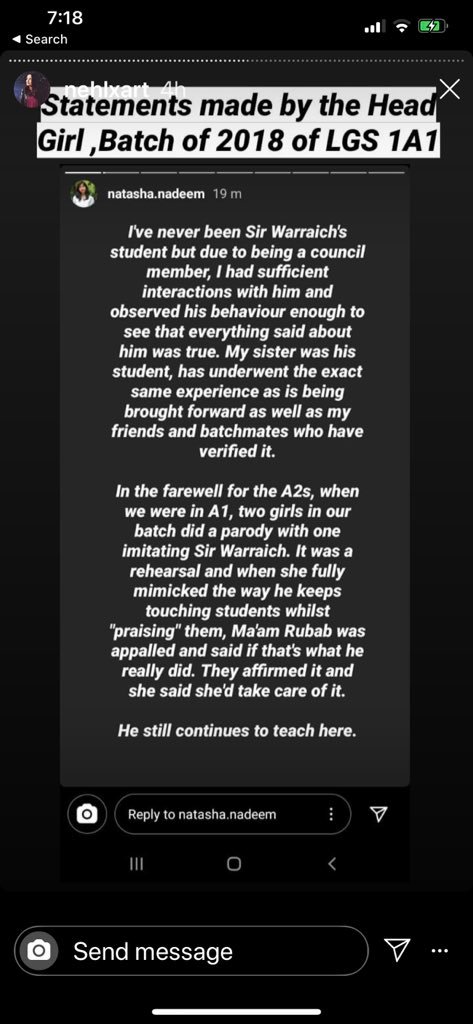 Umar Shareef: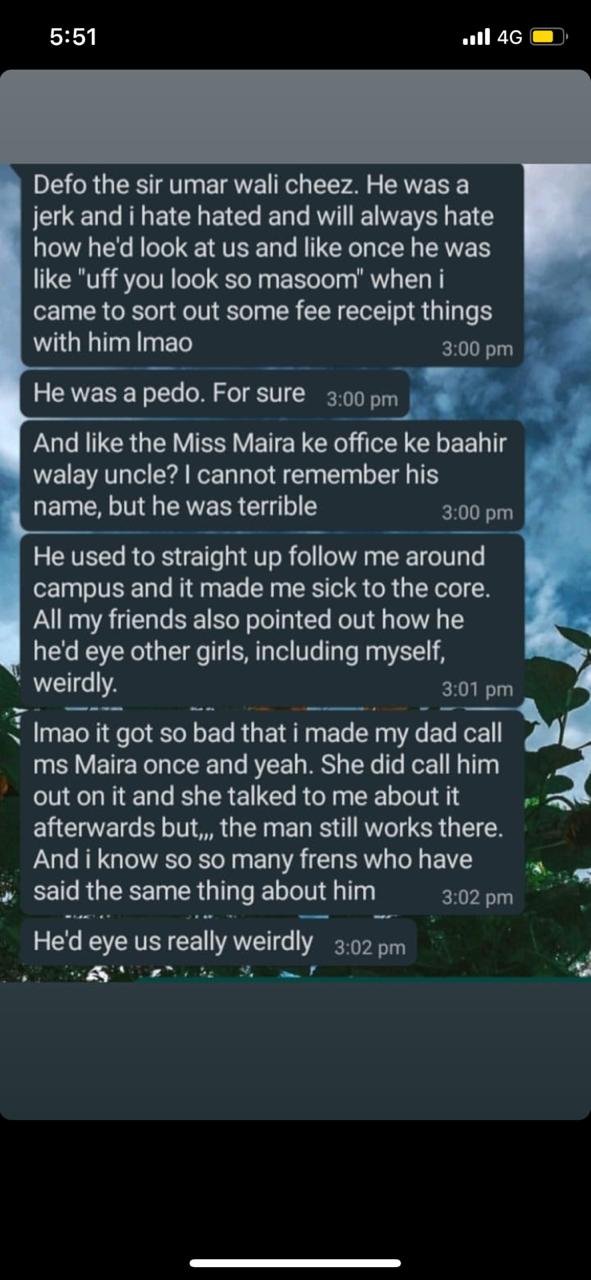 Omair Rana: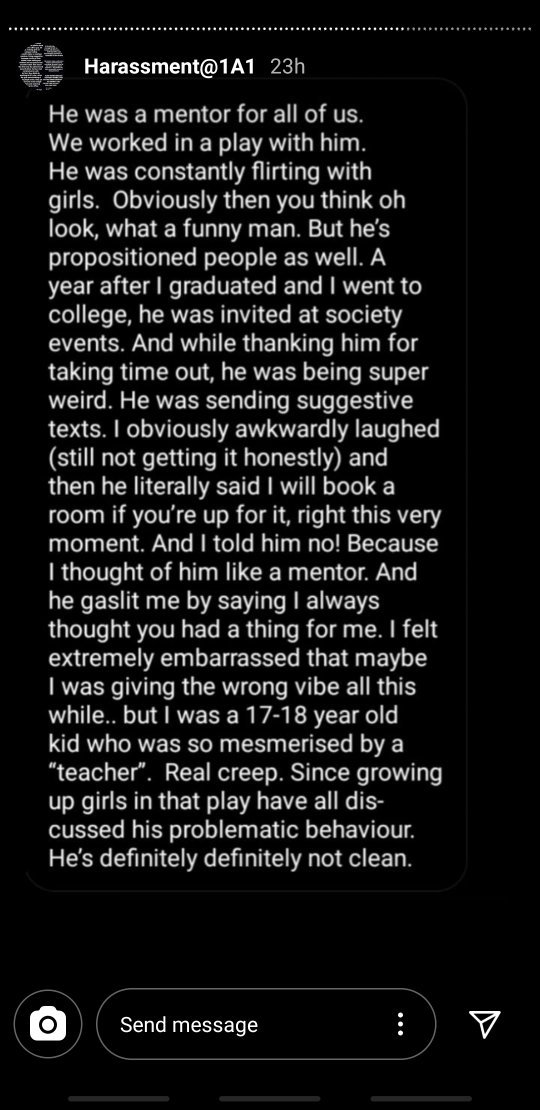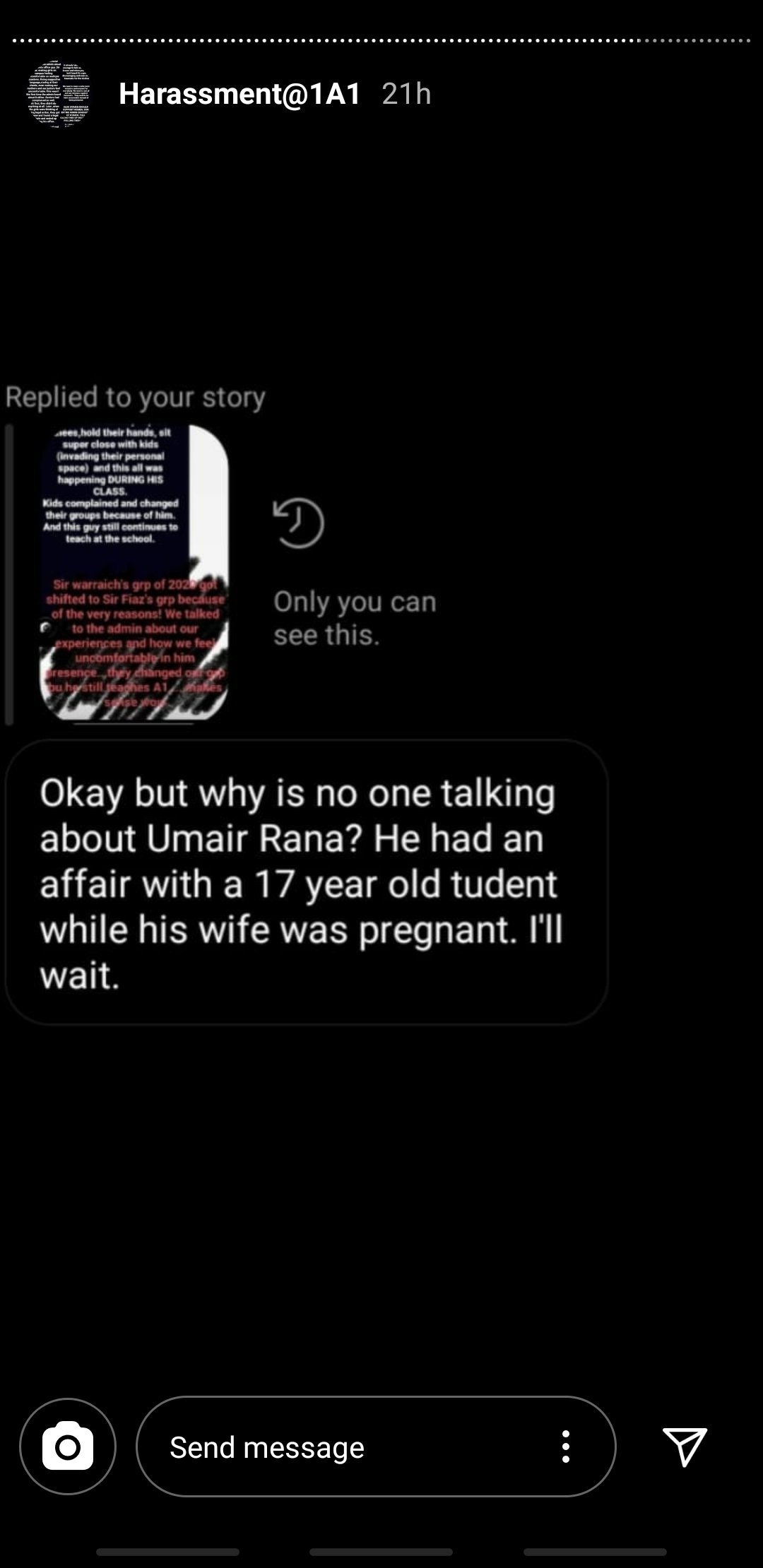 The fact that several students complained to the administration time and time again not only fell on deaf ears, but turned the target on the victims themselves who were put through slut shaming and victim blaming and told to keep silent:
So @omairana's wife Maira Omair Rana has been slut-shaming girls and silencing them since years over being harassed by the male faculty of LGS 1A1. This woman continues to preach "morals" and "ethics" while being a deeply rooted cause of the problem along with Rubina Shakeel 1/2

— Minzi⁷ (@girltipzyy) June 28, 2020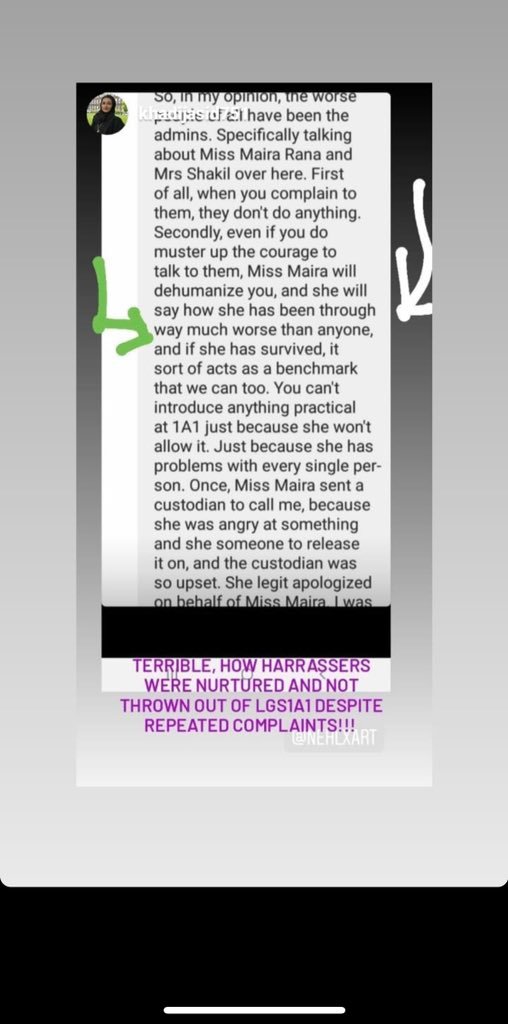 The toxic culture of schools in Pakistan, be it private or public needs to change. It shouldn't take 4 years and a movement on social media for victims of sexual harassment, in essence who are all children, to be heard.
The termination of these animals is a big win for all their victims and all of womankind.