The National Assembly passed the Zainab Alert, Recovery, and Response Bill, 2020 on Wednesday which aims to take timely action for the recovery of missing and abducted children.
As a result of the growing rape cases that have surfaced in the near past, this bill hands down the maximum sentence of life imprisonment to sexual abusers with a Rs.1 million fine According to the bill, the maximum sentence handed down to child sexual abusers would be life imprisonment along with a Rs1-million fine. On the other hand, the minimum sentence would be 10 years.
Under the bill, investigations pertaining to cases of kidnapping, rape, and murder of minor children would be need to be completed within three months. This need for a speedy verdict is to ensure that the new agencies that have been established for the protection of children can get the time to better coordinate with the existing agencies in the field.
It has also suggested that a Zainab Alert, Response and Recovery Agency (ZARRA)  be established, headed by a director-general appointed by Prime Minister Imran Khan. ZARRA will work closely with the 1099 helpline or such other helplines operating under the mandate of the Division concerned. The purpose of the helpline will be to forward complaints relevant to the mandate of ZARRA, which shall be acted upon in partnership between ZARAA and the National Commission on the Rights of the Child (NCRC) established under the National Commission on the Rights of Child Act, 2017.
ZARRA will also issue monthly public reports and updates on its website about missing children. The Agency will set up a mobile application where the public can access all data related to missing and abducted children.
See Also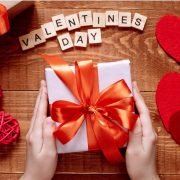 In addition, a Child Protection Advisory Board will be established to ensure ZARRA is effectively preforming its functions from the registration of a FIR to the safe recovery of a child and the referral for rehabilitation. The police station, where a case of missing or abducted child is reported shall, immediately, within two hours, inform ZARRA. The bill also prescribes punishment for police officers who are do not comply, or hinder the process of reporting a missing child.
This is a great step in the right direction – of ensuring that our children are safe, protected, and that there are dedicated agencies that work round the clock for the recovery of an abducted child. Let's hope the agencies that are to implement this bill put in a lot of effort and dedication into making it work.